Best 5 Webinars OnAir Alternatives
Webinars OnAir is a simple yet powerful webinar platform that is now available to the masses. However, it has its drawbacks, which will prevent you from being successful in the webinar.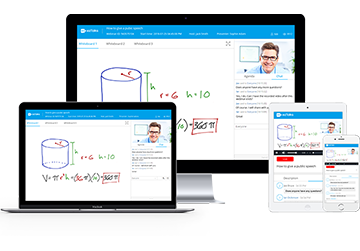 Best Webinars OnAir Alternative
Free for up to 100 Participants
Fluent HD Video/Audio Quality
Screen Sharing and Whiteboard
Polls, Survey and Recording
Rebranding and Paid Webinars
Sign Up Free Now
According to the Webinars OnAir reviews, it only provides free 30-day trial and the basic plan only provides up to 25 attendees. Also, known as the all-in-one webinar suite for Google+ Hangouts, some Webinars OnAir features are just available when using Google Hangout platform. As for Webinars OnAir pricing plan, the webinar containing 100 attendees will cost you $59.97/mo, which is higher than others. 
So, if you need Webinars OnAir alternatives, the followings may help you out.
1. ezTalks Webinar
ezTalks Webinar is one of the best alternatives to Webinars OnAir you can ever get, as its versatile and remarkable features enable you to host your webinar successfully.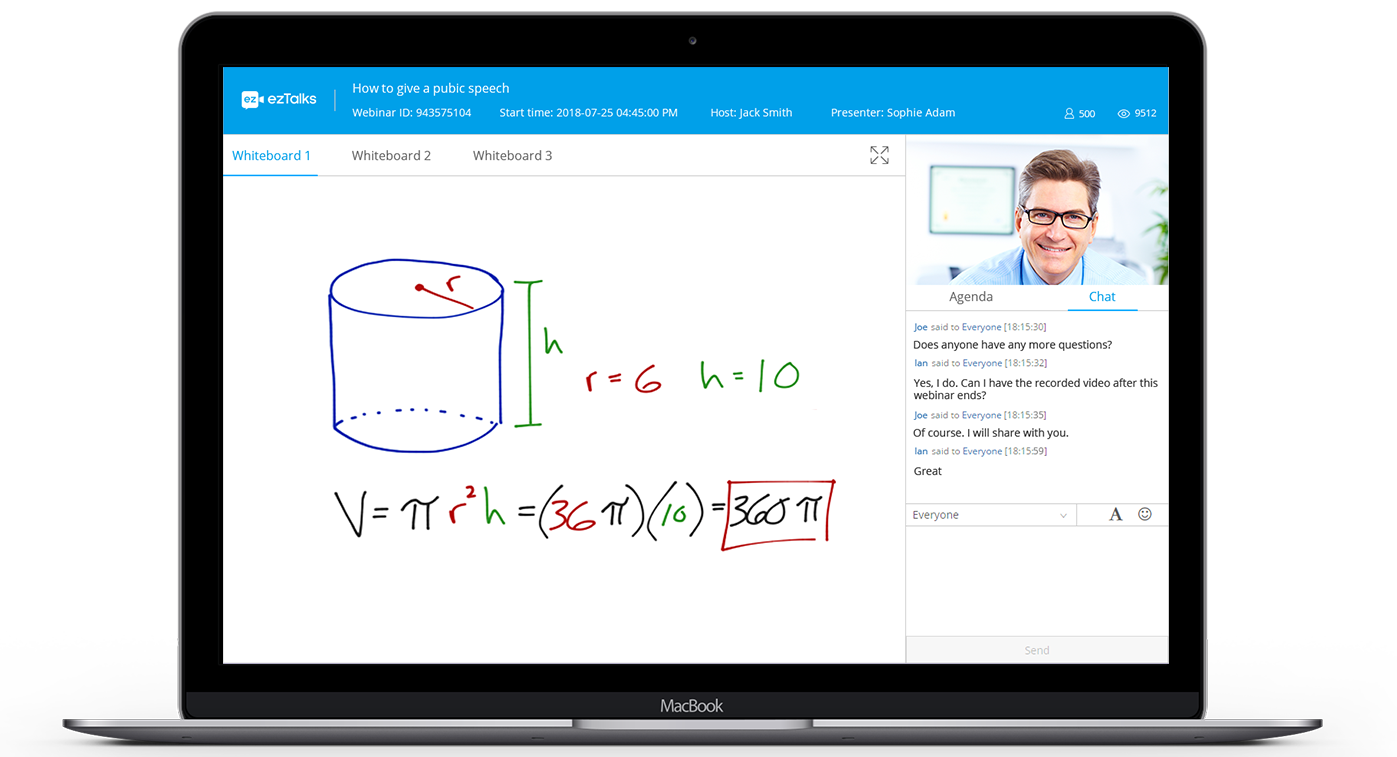 ★ Prepare Freely and Easily
a) Allow to schedule your webinar in seconds and rebrand your webinar platform as you like;
b) Able to monetize your expertise safely by setting up paid webinars via PayPal integration;
c) Personalize your registration page, waiting room and invitation email to attract and impress your audience.
★ Operate Interactively and Effortlessly
a) Flawless HD video and audio quality for seamless presentation and interactivity;
b) Instant and smooth screen sharing for live presentations and dynamic demonstration;
c) Support to whiteboard your ideas into reality with quickly highlighting and writing annotations;
d) Private or public online chat available for webinar interaction;
e) Awesome polls & surveys to gather inspiring opinions, insights and feedback from your audience.
★ Track Quickly and Effectively
a) Provide easy-to-read reports with detailed statistics on webinar, register and participants to track the trends and attitudes.
b) Allow to record your webinar, download and share with whoever you want to expand your webinar impact.
ezTalks Webinar Pricing
It renders the free trial version with 100 interactive participants and up to 10,000 attendees for 100 minutes while affordable paid version is as low as $40/mo for 100 participants.

ezTalks Webinar scalable from 25 to 10,000 participants is definitely one of the ideal and reliable Webinars OnAir competitors with a responsive 7/24 support team.
2. Google Hangouts
Google Hangouts, developed by Google, is another Webinars OnAir alternative on the market. It is not a specialized webinar platform, but you can still conduct a virtual event on Hangouts On Air with YouTube Live. It comes with plenty of amazing features that allow you to plan, develop and manage your webinar efficiently. Some of these features include screen sharing with unlimited viewers, automatic recording and Q&A.
Cons
a) You will need a Google account as well as YouTube account at first and you have to wait for 24 hours before you can go live, which may annoy those wish to start a webinar urgently.
b) The webinar app is not suitable for commercial use because it does not allow to set up paid webinars.
Google Hangouts Pricing
Hangouts On Air is free. But Google Hangouts' pricing starts at $3/user/mo and $5 for 30 GB of storage.
3. WebinarIgnition
WebinarIgnition is another choice of alternatives to Webinars OnAir for creating your own video webinar with ease. It boasts the ability to design customizable registration, confirmation and webinar live & replay pages from templates. WebinarIgnition can integrate with email & text message reminders like GetResponse, Aweber, iContact, etc. as well as Q&A session. Its WordPress plugin allows you to seamlessly integrate it with your WordPress dashboard.
Cons
a) WordPress plugin is chargeable. Also, it's not highly recommended if you are using another content management system instead of WordPress.
b) WebinarIgnition only offers a one-time fee, not suitable for those want to test the webinar service gradually and pay monthly.
WebinarIgnition Pricing
WebinarIgnition offers a one-time fee of up to $297.
4. GoToWebinar
GoToWebinar erases the headache and hassle from webinars for marketing, training and internal communications. It engages the audience and ramps up their excitement through videos, polls & surveys and more. Besides, GoToWebinar helps to dive into detailed reports on who attended, how things went and which channels drove signups.
Cons
a) One noticeable downside of GoToWebinar is that it constantly needs a fast and error-free internet condition for webinars to work properly.
b) Only 128-bit encryption is for protecting the webinar hosting in progress.
c) It is much more expensive compared to its competitors.
GoToWebinar Pricing
GoToWebinar pricing plan starts at $89 per month, which allows up to 100 participants. The top tier plan goes for $429 per month and it allows up to 1000 participants.
5. WP WebinarSystem
Among the Webinars OnAir alternatives, WP WebinarSystem is also a flexible WordPress plugin for organizing different kinds of webinars within your own WordPress website. You are able to customize the styling of every webinar page to fit your brand identity and send e-mail reminders to capture your audience's attention. Audiences can interact with you via online chatting, sending direct questions or raising hands in order to better participate.
Cons
a) It lacks for a collaborative whiteboard for effective annotation.
b) Limited features are ready to be used with the free trial version.
WP WebinarSystem Pricing
Three kinds of WP WebinarSystem pricing plans include Free Trial for $0, Single Site for $197/year and Agency for $497/year.
The Bottom Line
These were the best 5 Webinars OnAir alternatives that can cater to your needs and do a better job for frictionless webinar experience. For the overwhelming majority, ezTalks Webinar comes out on top as they are looking for the alternatives to Webinars OnAir with a series of practical features and affordable price.