5 Types of Webinars You Can Host
A webinar is defined as a live web-based video conference using the internet for real time interaction between the individual hosting the webinar to the viewers of the audience of webinar that can be from all over the world. Hosts are able to switch their computer screens for demonstrations or slideshows, can show themselves speaking, and can even invite guests located anywhere in the world.
There are many webinar features, including displaying a slideshow presentation, streaming video, talking to your audience, recording everything, editing, chatting, as well as conducting polls and surveys. Among the most popular webinar service providers is the ezTalks Cloud Meeting platform that provides an impeccable service. A free plan allows you to include up to 100 participants in the webinar. The software comes with technically advanced, yet user-friendly features, including HD quality audio and video. It also provides interactive features such as an online whiteboard tool and screen sharing.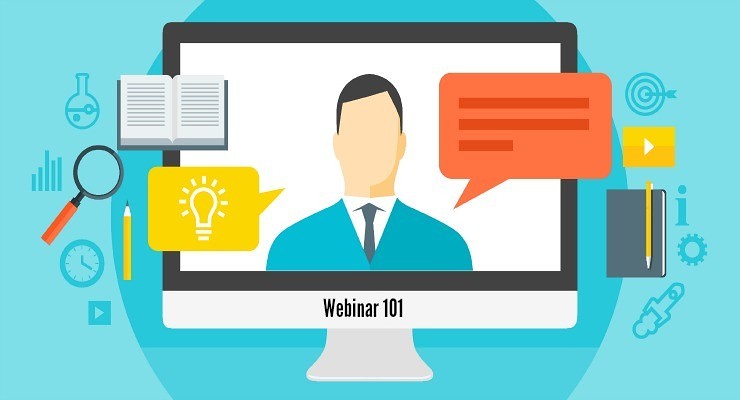 Types of Webinars You Can Host
Depending on the way you format your platform and the purpose of the webinar, there are several types of webinars:
•Educational Webinar
An educational webinar resembles more with a model of lecture type seminar. This type is among the most popular of all the various webinar types, because it is easier to set up and host. This webinar style is designed to educate the audience about a particular subject. An educational webinar allows your to demonstrate your expertise and knowledge of the topic, make your audience confident in your expertise, and even persuade them to purchase your products or services. This type of webinar allows a great amount of flexibility. You can host an educational webinar in a pre-planned direction, you can host it with a group of people or you can just do it with one person. This is most likely the type of webinar most people choose when they decide hosting a webinar.
•Audience Driven – Question and Answer
The audience driven webinar provides the unique ability to ask questions. A purely question and answer type of webinar is typically driven by queries received from your audiences queries. This type of webinar is simple in terms of content, requiring only a little bit of preparation in advance in order to ensure you are prepared to answer to various questions related to the webinar topic. One of the benefits of an audience driven question and answer type of webinar is that you inform your audience on topics of interest and clarify answers to their queries. The audience is confident and reassured by knowing that a knowledgeable expert and influencer will provide expert advice for them. However, the downside of the audience driven webinar is that there you don't usually have much opportunities to promote your products and services. This style of webinar is also more suitable to people who are already familiar with webinar hosting. You will be more effective with a question and answer style after you have done several webinars already and try keeping your audience engaged. If your audience knows what you are selling then there is no need promote your services or products again, but just give them the opportunity to hear your expert opinion.
•Panellist Discussion
A panelist discussion webinar is a type popular with a group of panellists. With this type of webinar the discussin is usually driven by one moderator and the other panellists simply present various ideas on the one topic. The audience can gain insight in a particular field from the expertise of established influencers. One of the benefits of webinar type is that the influence and reputation of the panelists can be used to drive signups. This type of webinar can also be used for mentor meetings or documentary style of filming.
•Workshop
A workshop type of webinar takes advantage of the ability to share computer screen with panelists. You can take your audiences to a step-by-step guide on what they need to do. You can also give your viewers the ability to follow your instructions either by showing your own screen through screen share or showing them PowerPoint presentations.
•Meeting
Another type of webinar is the meeting style. Through a webinar it is possible to hold a meeting with various groups. For instance, organizations and companies are using teleconference in order to discuss important topics. The webinar tool can be used internally by companies to hold such web conference calls. In such a meeting style webinar those who are not directly responsible can just sit in and watch. Before the event in question you can gather outline questions on the topic area.
Conclusion
We have the possibility to connect with anyone across the world in real time, whenever we want, by using the internet technology. Web chatting platforms such as Google Plus or Skype could be fine for casual group based and individual chats, but webinars tend to become the medium of choice for professional events that deliver presentations to a group of larger audiences. Anyone can attend or host a webinar.