4 Best Webinar Software UK 2019
One of the greatest inventions of this era is, of course, the Internet. While many great things have come from the invention of the Internet with its great technical capabilities, one of the best is webinars. Webinar software connects the individuals or multiple individuals hosting the webinar to an audience of viewers and listeners from all over the world, which has gained lots of popularity, especially in the UK market.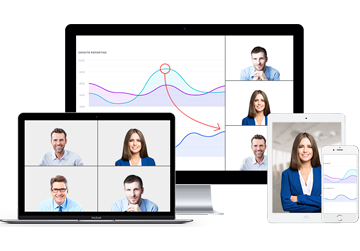 ezTalks - Best Webinar Software
Free for up to 100 Participants
Fluent Group Video/Audio/IM Chat
Screen Sharing and Whiteboard
Webinar Cloud Recording
Webinar Custom Branding
Sign Up Free Now
Factors for The Choice of Webinar Software
As it is in an important position, the choice of webinar platform should not be overlooked. When choosing the right software for your need, there will be a number of factors at play. You will need to consider your budget, the size of your activity and the functions you need from your webinar software. Some businesses need highly interactive, customisable software whereas other only need the most basic video conferencing options, so it's important to explore your options. Free webinar software UK businesses that can explore may have some limitations but there are many different options out there. 
Below we're looking at some of the best webinar software UK users can choose from, exploring their features for users to enjoy.
1. ezTalks Webinar
The ezTalks Webinar software that UK individuals, groups or even corporations can enjoy is an exceptional choice, which stands out far above its competition. It incorporates the webinar hosting as well as many other leading features. ezTalks Webinar has the following top features:
 Live webinars with up to 100 interactive participants, as well as an unlimited audience.
 Customization and rebranding tools for your webinars, allowing you to create fully branded and tailored invitations, email newsletters and more, linking your webinar to your brand coherently.
 Uninterrupted HD video and audio streaming for unparalleled quality throughout the webinar.
 Quick and easy setup, you can have your webinar room active within less than five minutes.
 2GB free cloud storage provided with high-quality webinar recording software included.
 Free interactive whiteboard tools including pencils, highlighters, eraser and so on for adding notes as you go.
 Easy screen sharing and polling & survey software applications.
 Quick instant messaging for live interaction with participants.
 Webinar reporting and analysis tools.
 Social sharing ability for sharing your webinar on Facebook or YouTube to reach a larger audience.
 A no-obligation free trial period to get to grips with the features before deciding whether to buy the full version.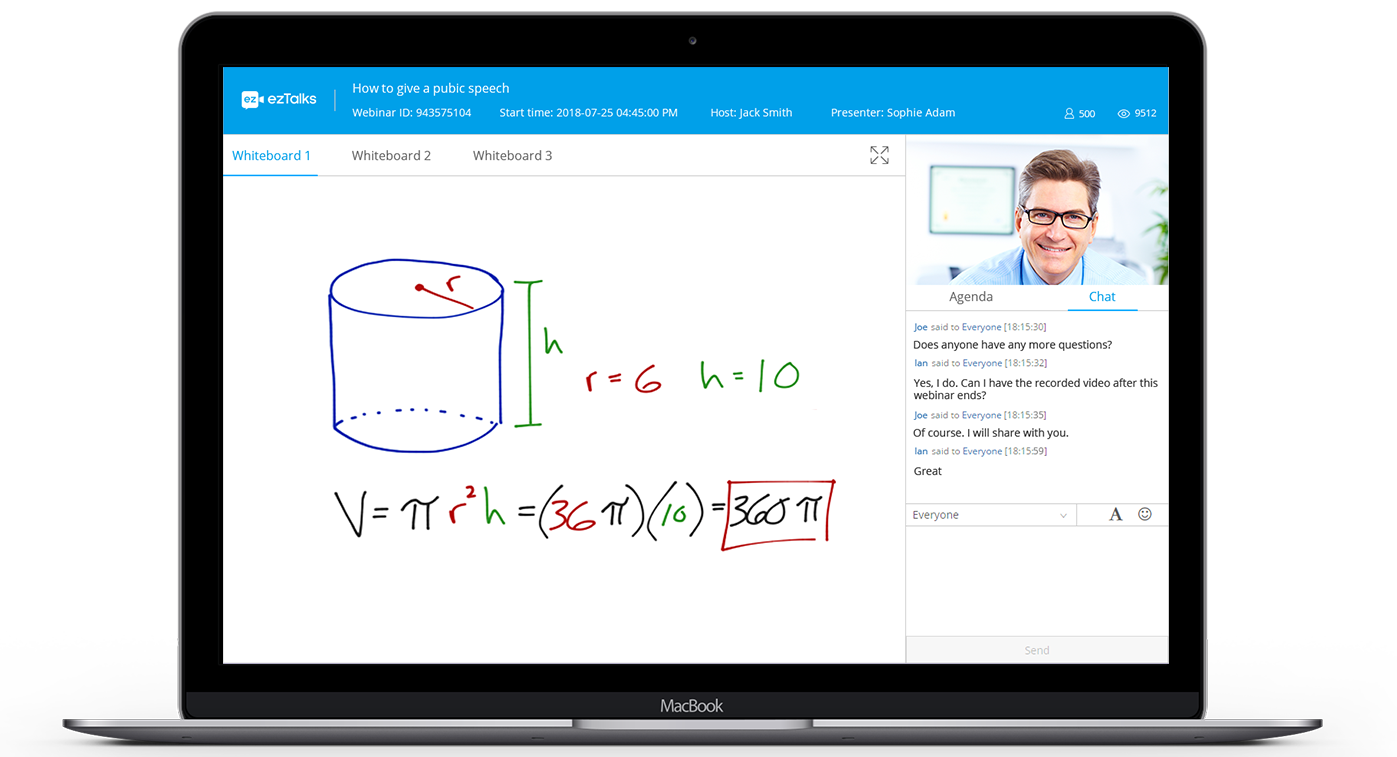 ezTalks Webinar is a software package you can tailor to your webinar and conferencing needs. The sheer range of tools and features it offers and the scalability you can enjoy makes it ideal for users of all sizes. 
2. Yondo
Yondo describes itself as a full video e-commerce platform which allows easy webinar hosting UK events. It's a suitable option for businesses looking to share a catalogue or library of webinars for sale or download. Yondo makes monetising webinars straightforward and easy. The software is focused more on ecommerce businesses, however, it leaves out a huge range of businesses who aren't active in this area. Yondo does have a range of customisable features which are worth exploring but it is best suited to e-commerce businesses. It has marketed itself to training companies who may also use libraries for their content but this is a less common usage of regular webinar software. 
3. ClickWebinar
ClickWebinar is developed by ClickMeeting platform, which is designed with simplicity and ease for the end user in mind. It is a popular provider of webinar services UK that every kind of users can use for their webinars, as it does keep things very simple and basic, lacking some complex customisations. One of its leading features is the ability to modify the template in the webinar room. This means it's possible to brand the room to fit in with an organisation's brand identity and appearance or highlight key elements of any given campaign or webinar with the design of the room. It is a useful choice for multi-national webinars too as it features an in-built chat-translation tool which is ideal for participants who may not speak the native language of the webinar presenters. But it is a little pity that many users have pointed out that ClickWebinar audio functionality echoes, thus creating noise and clutter.
4. GoToWebinar
GoToWebinar UK definitely appears in this top four because of the quality of features it incorporates. It has plenty of the expected features of an online conferencing tool and is popular with thousands of users investing in this software. It can easily connect up to 1000 attendees at any given time and it incorporates a range of features including built-in audio and screen sharing. It is suitable for organisations of all sizes, including larger enterprises. But GoToWebinar Starter plan lets you host webinars with up to 100 participants and costs $89 monthly, which means that GoToWebinar pricing UK plan is much more expensive than others in the same line.
Conclusion
With such a range of webinar providers UK, people have a considered choice to make. If you're looking for reliable software that will give you better webinar experiences roundly, I recommend ezTalks Webinar with its various strong features and affordable prices that can match your budget.