5 Best Cisco WebEx Competitors
Communication is an important aspect of business today. Companies must communicate with their employees,customers and partners if they are to survive. There was a time when face-to-face conferences were the only way for businesses to hold discussions. Meetings used to take place in board rooms with bagels and whiteboards. With the advent of modern technology,organizations can now conduct business and share ideas globally. There are many conferencing service providers out there,each offering unique features to meet different needs. Cisco WebEx,formerly known as WebEx communication,is one of the most popular conference service providers.
Why Do You Need Cisco WebEx Competitors?
Cisco WebEx allows staff to collaborate remotely with colleagues,meet online,conduct video interviews and record online meetings for future reference. The service is user friendly and has many features to allow users to seamlessly communicate,including the ability to remotely share resources like desktops,documents,web-browsers,etc. However,not every organization seems to be pleased with Cisco WebEx for obvious reasons. Firstly,Cisco WebEx does not offer dial-in conference calls. Then,it is pricey compared to other providers. If you are part of the masses that are displeased with Cisco WerbEx,we've listed 5 Cisco WebEx competitors that you should try.
Five WebEx Competitors
1. ezTalks Cloud Meeting
The reason why ezTalks Cloud Meeting tops this list of WebEx competitors is that it boasts many collaborative tools to make communication easy. Whether you are looking to connect employees across the company or partner firms across the world,ezTalks Cloud Meeting has you covered.
This versatile and cost-effective video conferencing software replicates the traditional face-to-face meeting thanks to its clear HD video and crystal-clear audio. It also has a sharing capability that's inclusive of screen sharing and interactive sharing to bring remote collaboration to life. Moreover,it allows users to make meeting recordings for future reference. What sets ezTalks Cloud Meeting apart from other platforms is the fact that it can accommodate up to five hundred participants.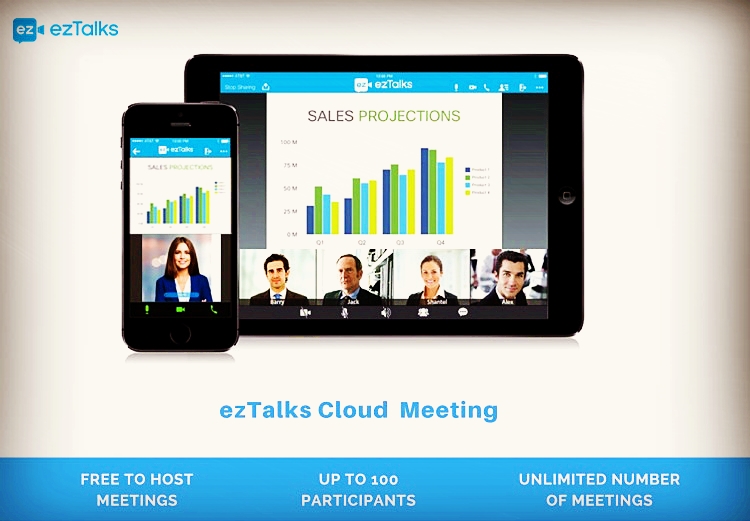 2. GoToMeeting
GoToMeeting is among the most popular video conferencing services. GoToMeeting is a well-established services and video conferencing is just an extension of its many capabilities. The biggest portion of appeal for this service is that it allows screen sharing,demos,and remote troubleshooting.
This WebEx competitor provides video conferencing through its HD feature. Each participant must click on the Share Webcam button to turn the camera on. Also,it is compatible with Chrome,Firefox,Safari and Internet Explorer. The only problem is that users are limited at 6 shared video sessions regardless of whether they are on a 20 or 100 seat plan.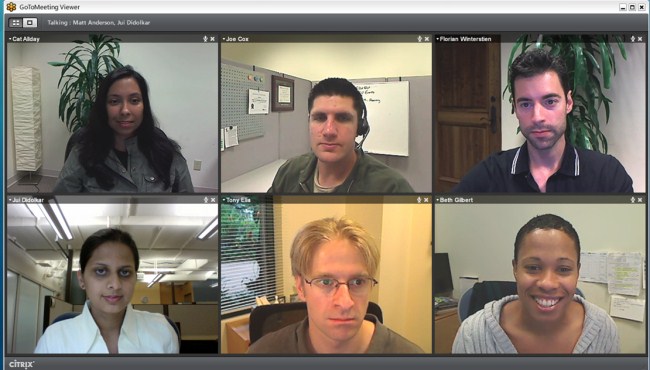 3. join.me
join.me is a user-friendly WebEx competitor and comes with a ton of great features to seamlessly connect co-workers from anywhere. This platform holds the biggest appeal to organizations that are looking for ways to connect their staff,customers or partners. Why? It offers unlimited audio. This means anyone can join the discussion from any device,whether that's VoIP or telephone lines. This service allows users to make recordings,share screens and even add or remove attendees. You can host online meetings comprising of up to 250 attendees and it is not picky about device compatibility. Attendees can join the meeting from any mobile device.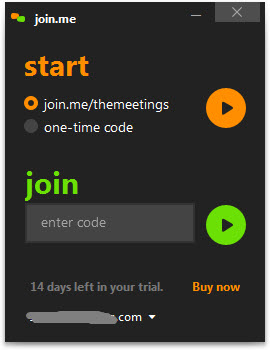 4. ClickMeeting
ClickMeeting offers video and audio conferencing services that allow staff to effectively collaborate remotely. It comes with many unique video conferencing features to facilitate effectual interviews,online meetings and sales presentations. It gives you several conference room layouts to pick from and the option to design your own video conference room layout.
If you are considering using Share pod features,its Presentation Mode layout is your best bet. This WebEx competitor integrates with many of the services you already have. For instance,you can post info about your forthcoming meetings to Twitter,Facebook or LinkedIn through ClickMeeting's distinct integrations for each social media site.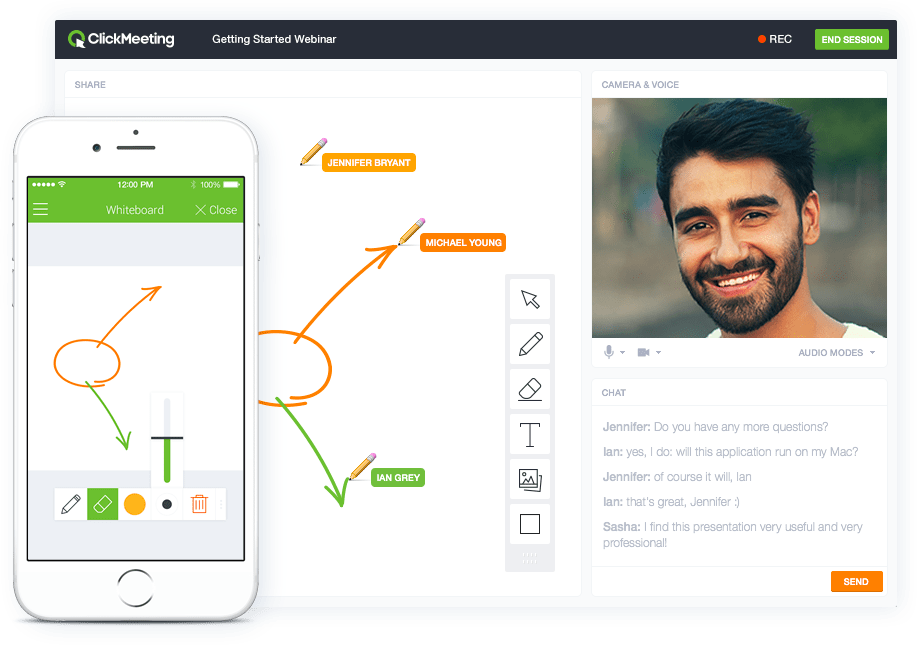 5. InterCall
InterCall makes it simpler to connect staff across the office or across the globe. Regardless of how you choose to conduct your meetings,when you wish to conduct the meeting or from which geographical area,this competitor of WebEx has the tools that put you and your team in control of all facets of your meeting. It offers speed matching and transcoding to connect with participants no matter the kind of tools they're running on. It also offers InterCall Video Online – a kind of web portal that allows users to schedule,support and manage their video conferences around-the-clock. Moreover,you can choose how you see your meeting attendees and make recordings.Clipart & PNG image source from pngkey,nicepng,pikpng,pinclipart.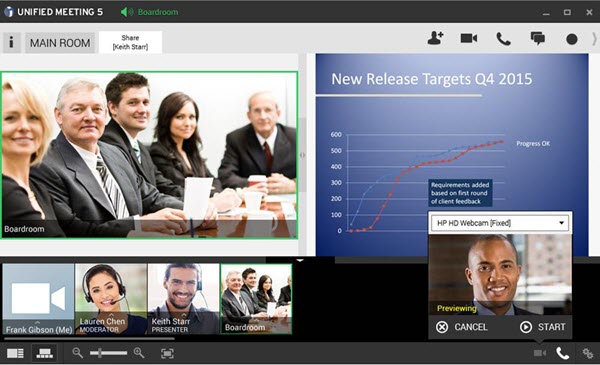 There you go! These are 5 WebEx competitors that you should consider. Save a significant amount of cash and evade the hassle and stress that business trips bring by using these tools. As well as increasing productivity,you team and you will be able to make decisions faster. This will in turn allow you to stay one step ahead of your competition.