The 7 Best Webinar Software Comparison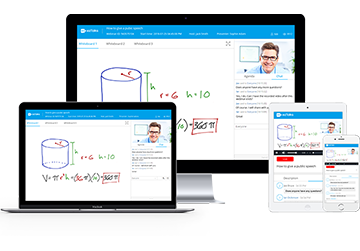 ezTalks- Best Webinar Software
Free for up to 100 ParticipantsFluent HD Video/Audio/IM ChatScreen Sharing and WhiteboardPolls,Survey and RebrandingRecording and Paid WebinarsSign Up Free NowThere are different kinds of webinar softwarefor various services. But what is the best webinar software? Now we'll compare webinar software in the market and the following is the list of the selected webinar software platforms and services that we have researched on.
ezTalks Webinar
ezTalks Webinaris one of the best online webinar software,which enables to hold live virtual events with up to 100 interactive participants and up to 10,000 audience per one session.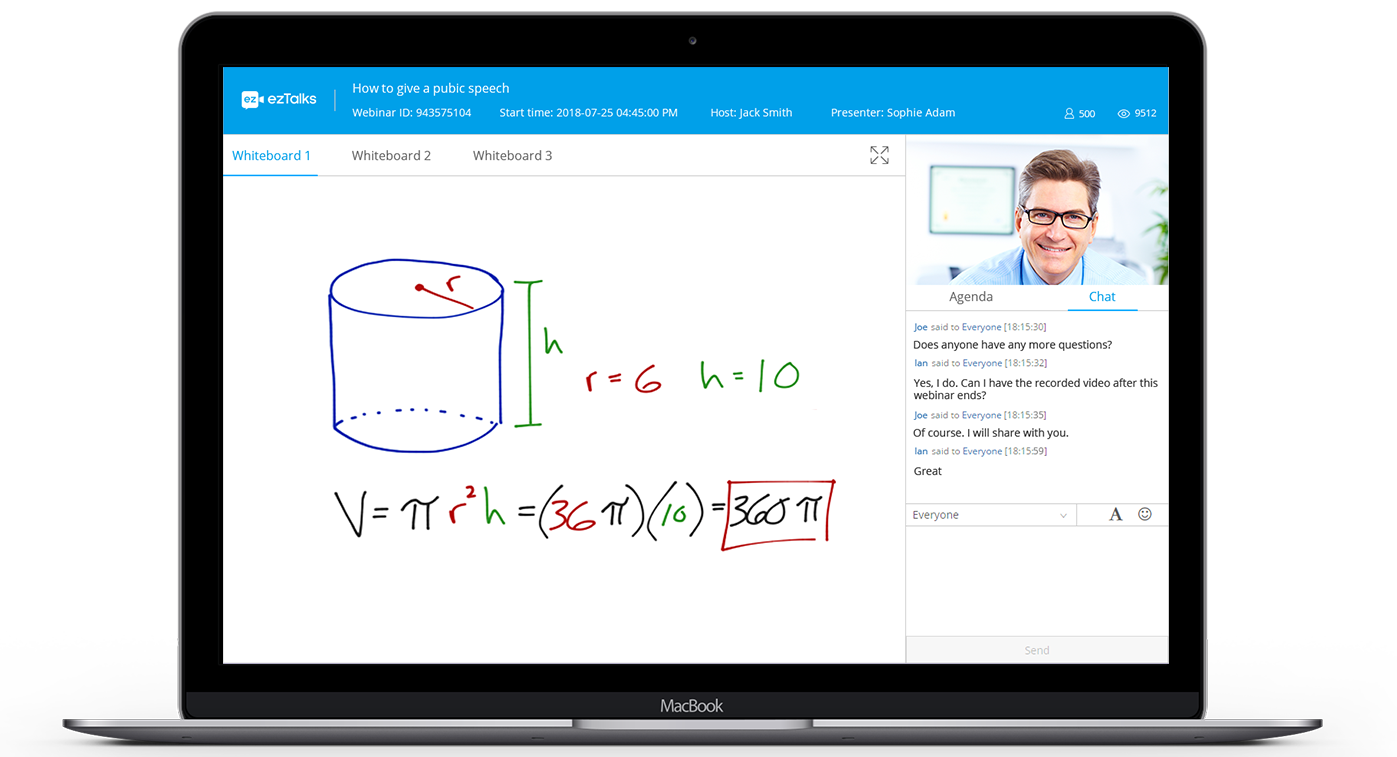 Interactive Features It has multiple interactive features such as screen sharing,text chat,HD video/audio chat,whiteboard and pollingto improve conversions and engagement.
Customizable Feature It allows you to customize your own webinar with custom webinar waiting room,registration page,email notification,etc.,which helps your brand marketing.
Recording Feature ezTalks Webinar supports for live webinar recording and playback,and it can be shared by links to other platforms like Facebook,Twitter and YouTube,so that you can enhance your webinar impact by sharing the webinar video.
Reporting Feature You can get the detailed webinar reportsto analyze your audience situation and webinar effect,and know how to better reach,engage and convert your audience in the following actions.
Paid Webinar Feature Paid webinar can prove to bean extremely profitable way to boost your product,service or even expertise.ezTalks Webinar allows you to set up paid webinars via PayPay integration simply and safely.
Want to try its free trial version with 100-minute duration?

ClickWebinar
ClickWebinar is a popularly used webinar which allows the users to modify the webinar room's template design. This allows the users to emphasize the crucial aspects of the concerned business or event. This webinar do not has the capacity to break out into multiple rooms using this webinar platform. The verdict is that ClickWebinar is a direct and user-friendly interface that makes it completely easy for the users to fruitfully use it for various purposes. This webinar is also equipped with a translation tool which offers it an advantage of using it as a multi-national webinar. This is one of the best webinars for marketing of your business.
AnyMeeting
When compared with several other web conferencing tools which can be availed free of cost,AnyMeeting uses many more variety of tools to be used by its users. This tool is equipped with free support. Thus,the users do not have to keep struggling for help in case he faces any difficulty. The only con in this webinar is that in order to start the screen sharing,the hosts are required to download a small application. However,this is the only necessary download required to run AnyMeeting. The users enjoy the liberty to host unlimited webinars with a limit of 200 users in one particular session.
Fuze
Fuze is one of the best choices for those companies which are in a lookout for some really dependable and powerful web conferencing tool at some real cost-effective pricing. The small businesses can ideally use Fuze and can also opt for its feature-rich plan which comes for free. You can conduct unlimited number of meetings with not more than 25 participants in each session. The users can also share the computer screens,files and also the individual applications as well with the help of only few clicks. So,it is user-friendly as well as cost-effective.
Join.me
Join.me is a popular webinar which is the part of the LogMeIn family of services and it offers a very feature-rich video conferencing facility at quite affordable price plans. There are a vast array of plans which can be suitable for various needs. The basic plan consists of the voice-over IP (VoIP) calling that can be used by up to 10 participants in a session. There are also Pro & Business Plans available with larger benefits. These higher plans are charged annually.
GoToWebinar
GoToWebinar is a very popularly used webinar with some special features. This webinar has the capacity to tell you when an attendee's flagging attention. This service needs a download by all the account holders and participants. However,it is reviewed as an excellent webinar software that possess some very attractive features and is also multi-language capability enabled. This is a perfect webinar for small businesses which also have offices in some other countries. The small businesses can avail this webinar's high quality and feature-rich service at very cost-effective pricing.
MeetingBurner
MeetingBurner is a relatively new tool which has been highly adapted for the purpose of web conferencing. This software brand has already made a good reputation in the market by offering a very generous free plan with superior quality tools of communication. There are several organizations which look for the much advanced collaborative technology and MeetingBurner is just perfect for these organizations. This software can be comfortably used by small businesses as there are some really attractive plans which comes absolutely free of cost. The most basic tool can collaborate clients or team members of up to 10 participants at a session. There are also higher plans where 50 attendees can participate in a single session.
Conclusion
When it comes to free webinar software comparison,there are several in the market which can be taken into consideration. We have explained only few of them in this write-up. The purposes of using a webinar is different for different groups of people and organizations of various sizes. So,a thorough best webinar software comparison can really help you in choosing the webinar that rightly suits your requirement. This way you will be able to accomplish your business goals more effectively within your budget.