4 Best Free Automated Webinar System 2019
Automated webinars have been being adopted by more and more people as they are the effective funnels to create simulated live courses, boost sales, generate automated leads and income, and more. Obviously, whether the automated webinar performance can achieve the desired result largely depends on what automated webinar system you have chosen. To help you better meet your expectations, a list of the best automated webinar systems in the market is provided here.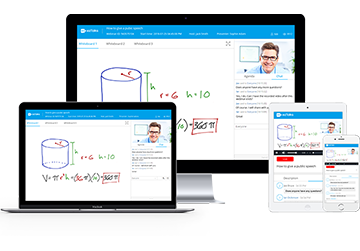 Best Automated Webinar System
Fluent HD Video/Audio Quality
Easy Webinar Scheduling
Rebranding and Paid Webinars
Fluent Group Video/Audio/Text Chat
Useful Webinar Reporting
Sign Up Free Now
4 Best Free Automated Webinar Systems
1. ezTalks Webinar
ezTalks Webinar is voted as one of the most fantastic automated webinar systems for creating professional automated webinars in minutes. With ezTalks Webinar, what you should do is to simply upload your recorded presentation and set the days & times you want to allow people to attend your automated event on your schedule. Why do we recommend ezTalks Webinar strongly?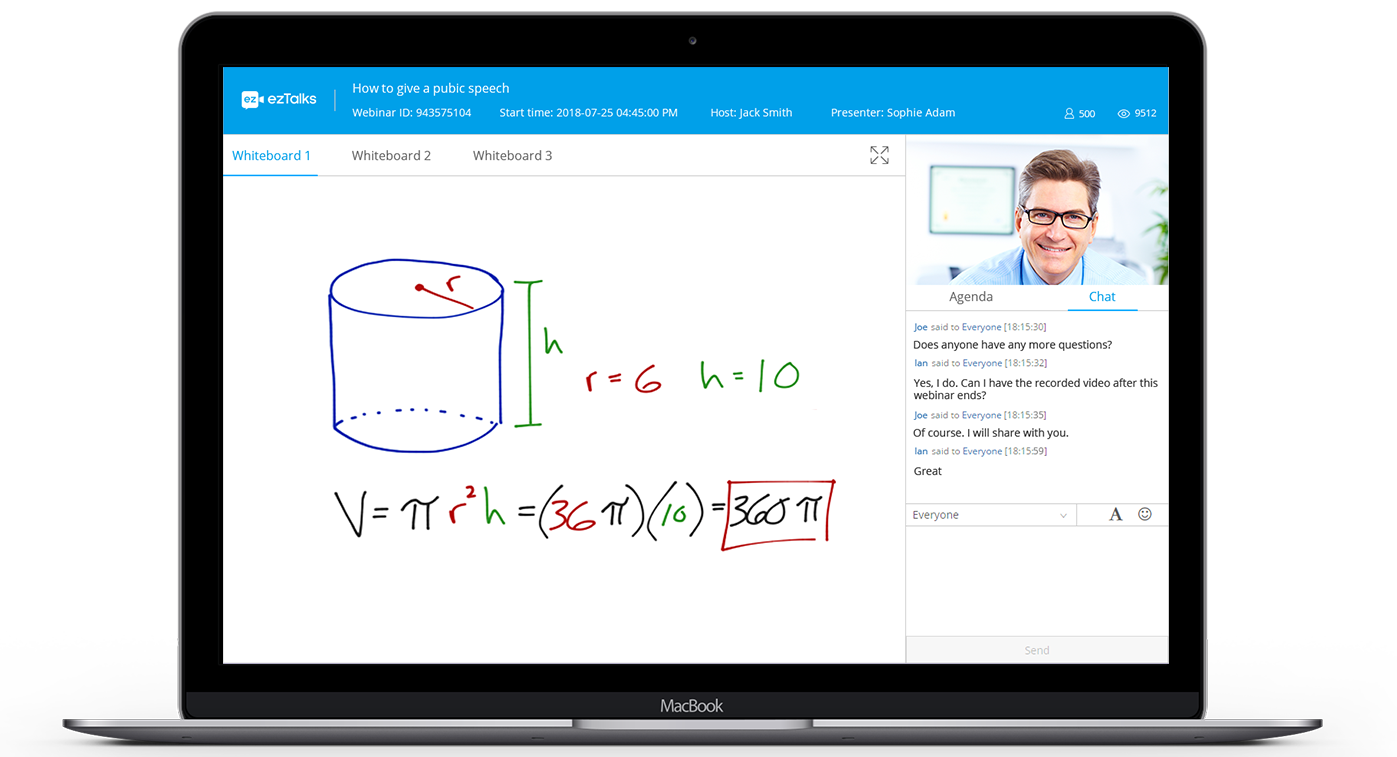 Reason 1: More convenient.
ezTalks Webinar's powerful automated webinar system can stream an event automatically at the time that you scheduled. You no longer need to wake up at 2 a.m. for your webinar audience overseas. Also, it is feasible to contact the support team via live chat, email or phone in 24*7 hours.
Reason 2: Can design as what you need.
It enables you to design your webinar in advance. You can not only insert your brand logo in registration/thank-you pages, webinar waiting room as well as emails, but also write the webinar agenda according to your needs. Useful templates are supported to save your time.
Reason 3: Maximize your return.
Automated incomes can be generated once you set up a paid automated webinar. That is to say, you can even earn money when you're sleeping.
Reason 4: Relatively interactive.
Video and audio of high quality are ready for seamless communication while instant messaging with emojis are for active discussion.
Reason 5: Advanced reporting tool.
It is possible to get the most from your webinars by analyzing the reports provided by ezTalks Webinar to track the trends and attitudes.
Reason 6: Save cost.
This automated webinar system is cost-effective that starts at $32/mo/host for 100 participants.
Reason 7: Ability to scale.
It ranges from 100 participants to 10,000 participants, suitable for individuals, startups and even big enterprises.

2. Demio
Demio is also a platform that you can rely on. Using Demio as your webinar solution is also a very smart idea because everything runs automatically. You can put your events on Autopilot with a pre-recorded presentation and other simulated elements, but you should have an Autopilot system available in advance. Actually, this automated webinar system devotes more efforts on the marketing field and it may be easy for marketers to run successful webinar campaigns without the technical headache. Demio firmly keeps the marketing and sales verticals in mind so that it can integrate well with the marketing automation tools seamlessly, including Infusionsoft, Ontraport, Aweber, ConvertKit, MarketHero and etc. But it may not the best automated webinar system for other fields.
3. WebinarNinja
WebinarNinja is among the best free automated webinar systems. With WebinarNinja, the automated webinars can be scheduled to run every day, week, or month and it runs on its own. Though it lacks text chat option in automated webinar service, instead, the audience can send an email from the webinar page on the question area right underneath the video for any comment and/or question. WebinarNinja also allows you to set up polls and offers in advance for your attendees. You can do this anytime before the webinar starts. Relatively speaking, it is cost-effective, since it starts at $49/mo for webinar attendees. As a free automated webinar system, it provides a 14-day free trial.
4. EasyWebinar
EasyWebinar gives you the opportunity to repurpose your live webinars by moving from live to automated with more than 9 different scheduling options. It is easy to use and set up, even for those who are not so tech-savvy. If you're a WordPress user, this automated webinar system will do more for you, as you can WordPress plugin directly for automated webinar hosting. Besides, SMS and Skype integration are made for better follow up and more attendees. If you're not a WordPress user, it may cost you more time to control this automated webinar system.
Benefits of Automated Webinars
Automated webinars have been gaining more and more popularity due to several kinds of reasons. Some of them are as followed.
a) It saves lots of time and effort, because you don't need to keep sitting in front of the screen and you can be more relaxed.
b) You can make it absolutely perfect and attractive as the automated presentations are pre-recorded.
c) Automated webinars are a great way to make more money even when you're busy with other things.
d) There are less technical issues, ensuring a smooth presentation delivery.
The Final Verdict
Why not choose the most ideal automated webinar system for your needs? We hope the systems mentioned above can help you get the benefits of automated webinars and boost your career.