5 Common Types of Meetings in the Workplace
Meetings in a work environment are undeniably an element of the business culture for proper management. Those working for a company may be required to attend meetings on a daily, weekly, or even monthly basis. Meetings are an essential component when it comes to constant communication with management, employees, and other stakeholders of the organization. Besides enabling them to communicate, meetings are the right channels through which information are shared, problems are solved, and project progress is discussed. Workplace meetings can either be informal or formal, and the number of attendees can range from as few two people to several hundred, of course, depending on the size of the organization. In today's work environment, meetings can be held online to facilitate participants from remote locations thanks to some of the best online meetings software, one being ezTalks Meetings.
The primary purpose of any workplace meeting is to deliberate on the list of predetermined agendas and discourse the set of objectives to make proper decisions relating to them. Some organizations may hold meetings to promote accountability and transparency. Regardless of the reason(s) for holding such meetings, when they are run correctly and planned well, they can be incredibly productive. On the contrary, they can be an annoyance and waste of time. Either way, it is essential to know different types of meetings in the workplace. In this light, the following are the common types of meetings and their main features: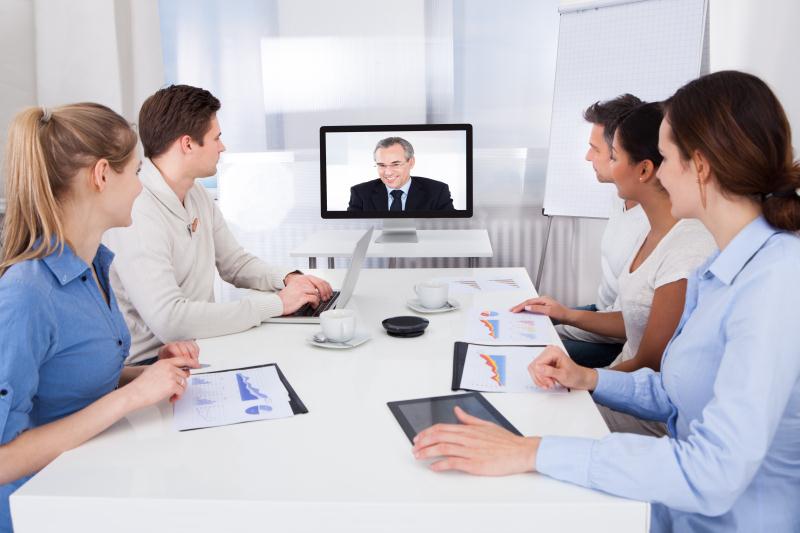 1. Sales conference meetings
A sales conference is one of the most common types of meetings in a company with significant number sales agents. As we all know, most sales representatives spend much of their time working alone, often off the office. Holding this type of meetings on a regular basis forms an excellent motivational and communication tool that brings them together with other company's employees. During these meetings, sales managers can launch important initiatives like a major advertising campaign, the announcement of a new product, and even communicating organization's sales plans for the subsequent financial year(s).
2. Staff meeting
The staff meeting is another common type of meetings in a work environment. The managers and supervisors call it, and its objective is to keep workers informed on the current issues affecting them on their work as well as those affecting their department(s). If there is a significant issue or policy change that affects the entire organization, the staff meeting is the right forum to unveil the information and explain the change to employees. Appraisal meeting is a form of the staff meeting where supervisors and managers hold one-on-one meetings with workers to review their work performance vis-à-vis targets that constitute the basis of salary review and assessment of individual training needs.
3. Information sharing meetings
Information sharing meetings are one of the most important types of meeting in business communication. As the name suggests, it is all about informing participants about a particular issue or rather sharing crucial information. In most cases, this type of meeting is often educational, such as panel debates and seminars. To hold successful information sharing meeting, meeting planners need to keep participants engaged. The primary challenge with this kind of meeting arises when organizers invite outside speakers, who in most cases, have a hard time trying to ensure the information shared is personalized to the organization. Nonetheless, in the next meeting, attendees should be asked to provide speakers with some feedback about the previous session. That way, information sharing session becomes active and efficient!
4. Innovation meetings
The innovation meetings can be considered as one of the types of private meetings that often begin with thinking outside the box, by associating, brainstorming, and more importantly, sharing ideas in a wider scope. Innovation is considered to be the primary key to success for every organization, and this explains this type of meeting is held quite often. For innovation meetings to be productive, three things ought to be done right, and it is taking notes, following through, and full participation. Those attending the meeting can use several processes and techniques to express their ideas to come up with focused suggestions. Through evaluations, decision making, and ranking, the most suitable ideas and tasks are identified and recommendations stated for further action by the company management.
5. Team building meetings
Team building meetings are among the common 5 different types of formal meetings often held in a workplace. Despite the fact that all kinds of meeting discussed earlier should contribute to corporate culture, strengthening the relationship, and team building, there are specific meeting designed to focus specifically on team building activities. This category includes meetings such as kick-off meetings, all-hands meetings, corporate events, and team building outings. It is necessary for managers and supervisors to note that having their participants feel like critical parts of their team, unit, branch, department, and company as a whole has a positive impact on worker's performance, satisfaction, and of course, on performance.Picture source from Clipartkey, PNGitem, KindPNG.
Conclusion
There are endless types of workplace meetings, and those explained above are just some of the most common. While most of these quite distinctive, being aware of the specific features of a particular meeting will help you better identify the structure, goals, and activities appropriate for your meetings. Since workplace meetings represent an immense value to both the employees and the organization, earning a reputation for planning and running a fruitful and efficient meeting will depend entirely on knowing the different types of meeting.