What Is SIP and How It Works
SIP or Session Initiation Protocol is a VoIP communication protocol used that allows the users to make video and voice calls,usually free of cost. In order to know what is SIP and how does SIP work you will have to go through this write-up. The information provided here under will help you to know what does sip mean and what is a sip call more closely.
What is SIP protocol?
You can define SIP or Session Initiation Protocol as a protocol of a communication network that is usually used for VoIP or Voice over IP signaling and can be used as an alternative protocol standards of H.323 used for signaling. In order to support the calling features of conventional telephone system SIP was designed to be used as peer-to-peer protocol instead of traditionally used SS7 technology. Moreover,the use of SIP cannot be confined to voice applications as it serves as a general purpose protocol for communication through multimedia.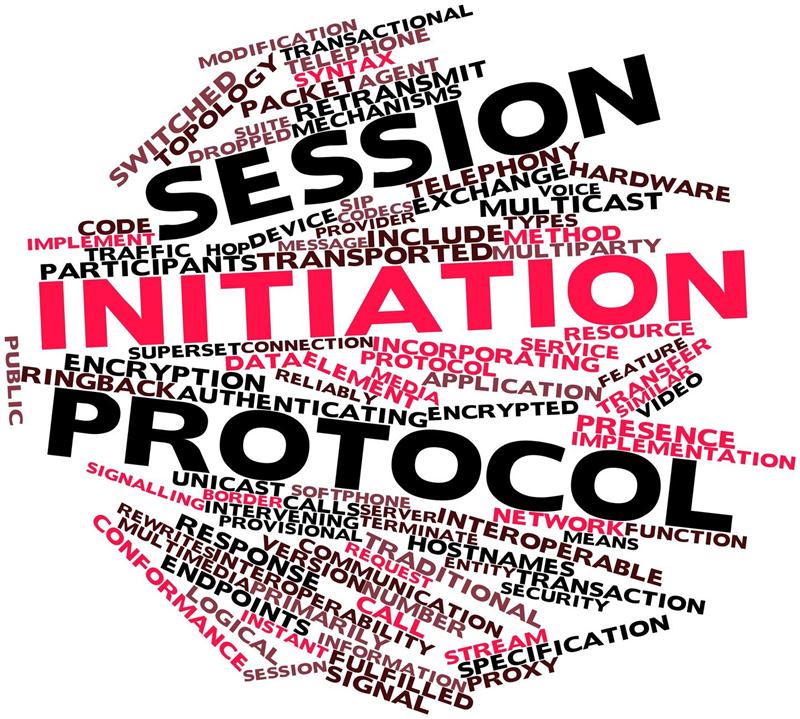 Reasons to use SIP
People all over the world can communicate over internet by using their mobile devices and computers only due to SIP. Being an important part of online telephonic system SIP allows you to have rich experience of communication along with availing the benefits of VoIP.
Cutting down the cost of communication is one of the most interesting benefits of SIP. Voice or video calls between two SIP users all over the world are free as there are neither any charges nor any restriction of law and boundaries. Moreover,you can also get free SIP addresses and apps.
Additionally,SIP is an efficient and powerful protocol in many ways as it also allows the organization to use it for PBX centered external and internal communications.
What is SIP calling?
The calls made between two SIP users regardless of their location in this world are known as SIP calling. These calls are free.
How SIP works?
Practically it is easy to understand SIP,how it works if you have a SIP address. It will make it easy for you to get a SIP client on your mobile device or computer by using certain other necessary things listed here under. After getting your SIP client you will have to configure him by setting various technical things like filling the information required by the protocol. It will connect you with your client within few minutes.
Things required to communicate through SIP
A SIP account or address: It can be obtained from the service provider like ezTalks video conferencing etc. free of cost just by registering with them online.
A SIP client: SIP calling is a program that can be installed on your mobile device or computer. The features it contains include the functionality of soft-phone along with others to provide you an interface to communicate. You can find various types of SIP clients but commonly used clients are the free applications provided by the VoIP service providers to use their services. These clients are designed to work for SIP. They can be used within a PBX environment as well as with any SIP account to communicate. You can also find various other types of SIP clients in the market which can be used after configuring them.
An Internet connection: In order to make video communications sufficient bandwidth is required whereas for voice communication much bandwidth is not required. Your internet connection will provide this bandwidth.
Talking and hearing devices: You must have a device through which you can hear and see what is being presented as well as talk in to communicate your message to receiver. These devices may include earpieces,a headset,a web cam and a microphone.
Someone to talk to: You must have someone using SIP at his end with whom you can make a free call to talk. You can share your SIP address to other people like you share your phone number.
Things to know about VoIP providers
VoIP industry is expanding widely. Being part of this industry SIP works as one of its pillars and strong building block. Though most of the VoIP service providers like ezTalks video conferencing etc use SIP signaling protocol but some of them like Skype etc. use various other signaling protocols apart from SIP. The users of SIP use it in both of their services including providing you SIP addresses as well as client apps to support VoIP to use with their services.
Though the service providers like Skype offer free SIP calling services to individual users but for businesses they paid services. If you do not want to use Skype for SIP communication then you can find a number of other SIP address providers like ezTalks etc. that you can use for SIP calling services. But before using them you should check whether they support SIP or not. Picture source from Clipartkey,PNGitem,KindPNG.