Top 5 Staff Training Software
In this 21st century organizations need fast paced work environment with new knowledge, techniques and opportunities. Therefore, it is very important to keep the staff up to speed and updated with the latest advancements and technologies in the industry and one efficient way to do that is to provide them with proper training. It is the same way where we update our software to stay updated and bug free and get highest functionality.
Organizations and companies should upgrade their staff to increase their skills and productivity level. Travelling for training can be time consuming as well as costly, and so companies ought to make use of online staff training software. Here we will present you with 5 such best online training software you can utilize for great results.
1. ezTalks Meetings
ezTalks Meetings is innovative video conferencing software. The software is very popular around the world and helps host staff training, virtual meetings, webinars, and more comfortably and conveniently. The easy screen sharing option in the software is made seamlessly to have best collaboration among the attendees. It has some amazing features with best quality video and audio. The software also has interactive whiteboard and instant text messaging which offers real time collaboration for huge productivity and good teamwork.
This staff training software works with all kinds of operating systems like Android, Macintosh OS X, iOS and Windows. The free version allows to conduct online training with staff of up to 100 participants at one go and for training more staff, companies can select the pro plan which supports up to 500 staff attending the online training at the same time.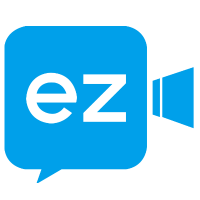 2. WizIQ
WizIQ software allows you to give self paced and real time training and teaching by helping you deliver, build and manage training courses from your staff domain. The software is very easy to use, affordable and mobile phone ready functions, making the software a perfect and great solution for long enterprise's staff training and teaching. The user can start the training in just few minutes, and create online courses, manage teacher accounts, and also schedule live classes. WizIQ is very valuable software at its price. Trainers and staff can enjoy training at this platform because of the clear advantages provided by the software.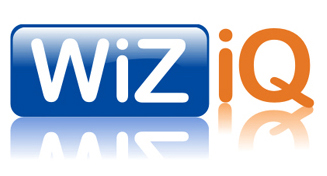 3. Litmos
This staff training software by CallidusCloud is among one of the best staff training management solution which helps HR people apply a measurable and consistent training way. The software is completely cloud based and so it allows the staff to access all the information and courses from smart phones. It allows a custom branding in which organizations and different companies can go with their own colors and brands which matches their logo, templates and themes. Litmos software gives you an interface in which HR person and trainers can import information into website without any programming. It also makes the users to build course, assign course to staff and even track the progress of the staff.

4. eFrontPro
EFrontPro is said to be a very strong talent development and online staff training platform which allows staff to get perfect training experience and develop staff talent. Along with the social learning capabilities, content functionality and certificate management, eFrontPro allows training monitoring for buying of already prepared training courses. The software is xAPI and SCORM compliant, functions content management and also has learning abilities to control the administration and go ahead both offline and online. Also social learning functions like the forums are also included and support ecommerce for the selling of courses. The software can be used on smart phones and tablet to allow the training on the go. The software is available all over and cost depends on the user basis.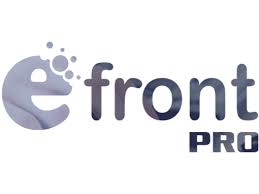 5. Saba software
Saba software provides organizations and companies all over the world with a talent and staff management application made to improve staff engagement, and enhance company productivity and elevate skills. The staff training software gives talent management functions which involve goal tracking, performance management, learning management, course building, recruiting and succession planning. It provides relevant and personalized content suggestion to the learners. Video meetings and web embedded in the content helps staff to collaborate with the professor while training.
Saba software provides quick access to many courses that are available online. Every staff receives a personal portal to see history, content, scores, pending courses and rewards received. The software is suitable for small to large companies to a huge range of companies like energy, healthcare, airline, financial services and retail.

Conclusion
We have listed here top 5 training software for staff and you can choose any one according to your companies' requirements. You will see a lot of software for staff training available in the market, but not all of them are able to meet your expectations.
Each staff training software has its own uniqueness and has different functions which make it different from others. Your company has to select the best one which suits the business requirements. Among the list ezTalks Meetings software leads the market as it runs smoothly and provides you with optimum results.