Top 6 On-demand Webinar Services
On-demand webinar services help marketers, educators, and entrepreneurs meet their audiences on their own terms, and on their own time. Also, viewers are able to search for the on-demand webinars and find other topics that may be interested in at their convenience.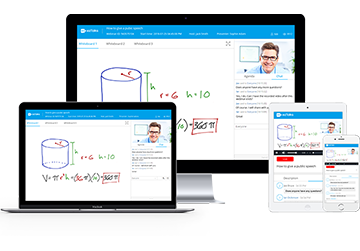 Best On-demand Webinar Service
Free for up to 100 Participants
Fluent HD Video/Audio Quality
Cloud Recording and Playback
Screen Sharing and Whiteboard
Rebranding and Polls & Survey
Sign Up Free Now
Here are some of the best on-demand webinar services on the market.
1. ezTalks Webinar
ezTalks Webinar is a webinar platform suitable for those users in pursuit of the best on-demand webinar services. All the hosts can record the webinars they conducted locally or to the cloud and then upload the recordings or share links for on-demand needs. ezTalks Webinar is where those registered attendees who missed the live webinar have another chance to see it at any time and you have more opportunities to boost your traffic and greater influence.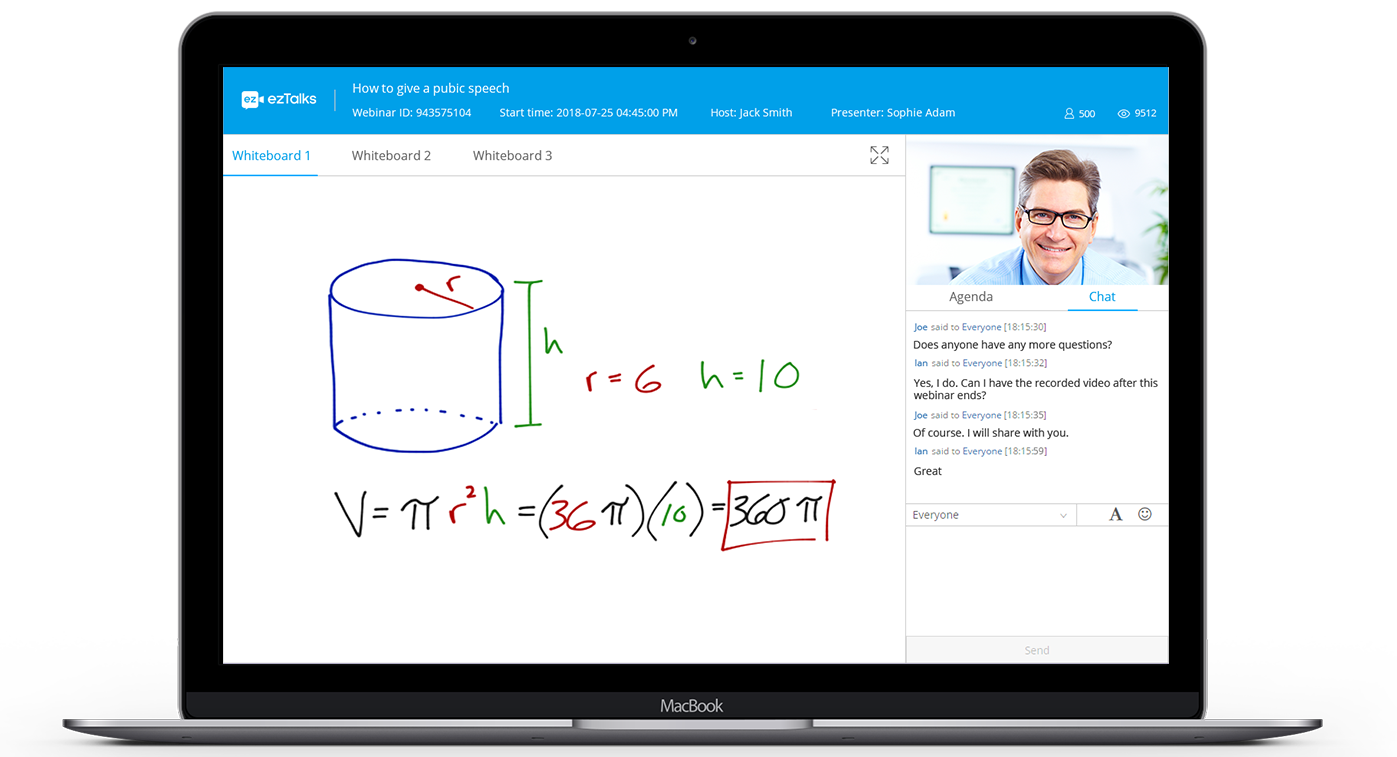 Advantages
a) It is easy to use for hosts and audience, which means it won't take up much time to figure out how to use it and viewers can easily view the recorded webinars with or without simple sign up.
b) The recording & playback feature can be available even based on the free trial version. After easy registration, you will automatically get 1GB free cloud storage for saving cloud recording.
c) You can not only record the webinar itself, but also record interactive process like screen sharing, online whiteboarding, polling etc. Though viewers refer back to it later if necessary, they won't feel bored at all but feel engaged.
d) ezTalks Webinar encrypts all presentation content via the application with the Advanced Encryption Standard (AES) 256-bit algorithm, no need to worry about the security of the recording process.
e) Viewers can gain access to the webinar on any device (Windows/Mac/Android/iOS).
ezTalks Webinar can be used in various fields and consequently, different kinds of webinars can be reached as long as the hosts share the recorded ones. Though on-demand service via this webinar platform may be different from others, it still helps to boost demand and expand your reach.

2. Zoom
Zoom on-demand webinars allow you to schedule a webinar with registration and record the webinar automatically to the cloud. When you host a webinar that is scheduled as on-demand, cloud recording will start automatically when you start the webinar. Viewers can register for and join the on-demand webinar then. They can search for the ones they want to watch in My Recordings. The host can also view the registrants and attendee reports for webinar in Webinar Reporting.
3. GoToWebinar
GoToWebinar on-demand webinar service helps you offer an evergreen webinar experience again and again. You can schedule and make your webinar on-demand. When does the webinar session begin? Whenever viewers want it to. On-demand webinars on GoToWebinar platform are semi-interactive and pre-recorded events that start automatically and run on their own, so organizers do not need to be present to host the webinar. You can get this feature as long as you pay for the relatively expensive pricing plans. 
4. Microsoft Azure
Azure, created by Microsoft, supports the on-demand webinar service and is particularly popular for its service of Microsoft webcasts on demand. It is possible for viewers to browse the library of Azure webinars to find topics that interest you. Users can deliver any on-demand webcast or webinar on virtually any device, anywhere, through the power of its relatively mature cloud service. But you may notice that the signup and verification process is complicated. You need to fill in the phone number, a credit or debit card, and a Microsoft Account username. Then, Azure won't charge your credit card anything, but you may see a one-dollar verification hold on your credit card account, which is removed within three to five days.
5. Adobe Connect
When it comes to multiple channels, customers are surfers. They jump from one channel to the next, creating countless opportunities to interact with your brand. Adobe Connect, as one of the best on-demand webinar software, also provides Document Cloud, where you can keep up with the digital marketing global trends and join to watch the Adobe webinars on demand to learn from Adobe experts and relative industry leaders. It aims to get the right message to the right audience at the right time.
6. ON24
ON24 is another webinar platform boasting of its on-demand webinar service. Your on-demand content posted with ON24 can give insight into a whole segment, or answer very specific audience questions. On-demand attendees may still be able to participate in polls & surveys. But as for the Q&A session, the questions will only be answered later, by email. This may take up much time, resulting in inconvenience. You can also continue to offer content downloads from the webinar console which can be updated with new or refreshed content throughout the on-demand period.
Conclusion
Definitely, you don't want to lose potential leads by not recording and sharing your virtual events. Depending on the software with the best on-demand webinar services like ezTalks Webinar, an on-demand webinar can still feel as vibrant and interactive as live events and attract more leads. As long as your webinar topic has staying power, your company can continue to benefit from it.