What Is an MCU for Video Conference?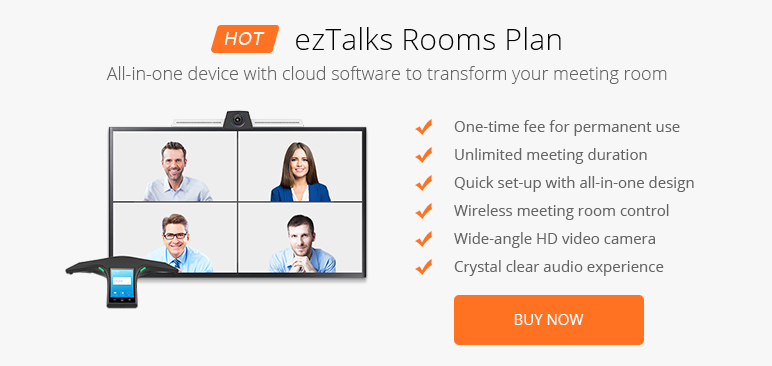 Video conferencing is a technology that allows 2 or even more people to easily communicate through simultaneous transmissions of video,audio and data over a phone network or an IP network. Video conferencing software such as ezTalks Cloud Meeting utilizes the audio/video interfaces of the endpoint device to connect several people over a network.
Video conferencing is ideal for ad hoc communication among several individuals. The benefit of peer-to-peer video conferencing is the ease of use and the low cost of suck kind of solutions. It is possible to extend peer-to-peer video conferencing to incorporate more than 2 individuals in a mesh configuration. In this case,every person possesses simultaneous connections with all the other participants. Technologies such as ezTalks natively support conversations among several people in this way.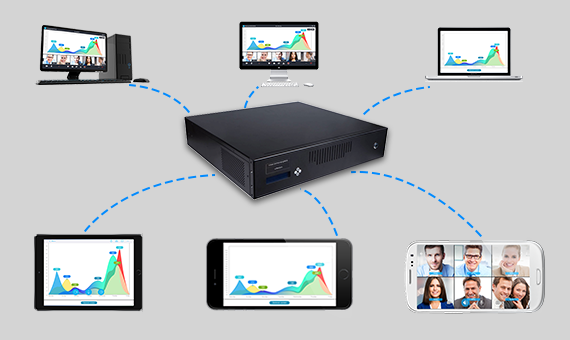 What Is the MCU?
The Multipoint Control Unit (also known as MCU) can be described as a type of central gateway within a multipoint videoconferencing system. Initially,an MCU needed to have specialized DSP-based hardware that is perfectly capable of properly processing video/audio in real-time. However,it is currently possible for one to implement an MCU completely in a software that is operating on a standard hardware.An MCU server is a software/hardware device which comprises of MP processors (Multipoint Processors) and an MC controller (Multipoint Controller). The coordination of parameters of the media stream processing between endpoints is done by a Multipoint Controller. Functions of the Multipoint Processors include processing of multimedia streams,mixing and finally switching them.
Functionality
The following are some of the functions of a multipoint control unit (MCU) for video conferencing:
Transcoding
In the event that participants of a video conferencing are utilizing endpoints with varying video/audio parameters i.e. resolution,frame rate,codec,it is important to translate and consequently normalize the media streams. This allows for them to interoperate. It is quite expensive to perform transcoding computationally,it must be carried out in real time for efficacy.
Video composition
Video streams tend to consume great amounts of bandwidth on the side of the client. This is why multipoint control unit Cisco combines video streams to allow every client to receive and even render one video stream.
Audio mixing
Multipoint control unit open source equalize all audio streams and mix them. It may even process them in a bid to filter out noise emanating from the environment or to reduce echo. It then proceeds to send one combined audio stream to every participant.
Conference setup
A complex conference call needs extra coordination over and above the actual media connections. A multipoint control unit open source (MCU) can offer services like support for dial numbers in various countries,gateway to PSTN,recording services,authentication services,scheduling of reminders and calls.
Call signaling
Clients typically utilize a similar signalling protocol for establishing a call in peer-to-peer video conferencing. A multipoint control unit can readily provide support to various kinds of clients as well as provide the ability to call setup and even tear down what can be comprehended by every client.
How it Works
Multi-stream video/audio conferencing uses a large size of bandwidth thus requires up to six Gbps,this is a function of a number of members. The bandwidth data is gathered by the units for each of the connected points,it then appropriately adjusts the quality to allow all the points to exhibit outstanding performance. MCU is normally connected next to the WAN that inside a rack server configuration.
The available modes of display for conferenced terminals that a multipoint control unit allows the user to control are as follows:
Every individual displayed on a split screen.
Displayed speakers with a v voice-activated selection.
Individual conference points that are displayed full screen and easily switched between via a human moderator.
MCU servers are what connect endpoint devices which can operate with various protocols. These servers manage several endpoints simultaneously in the course of a multipoint conference session. It effectively coordinates all their functions on a video data processing and consequently forwards the media stream flow between them.
MCU servers conduct group video conferences using the principle of mixing media streams. This involves mixing as well as re-encoding the video conferencing streams of participants in real time. These servers simply redirect the media streams of all participants of the video conference. Mixing of media streams and compression/decompression happens in endpoint devices.
The different types of configurations that use an MCU server are Centralized Conference,Decentralized Conference,Hybrid Conference and Mixed Conference.
Conclusion
The above insightful information about what is an MCU for video conference clearly shows how the device allows for the organization of group video conferences easily between a number of video conferencing endpoints. In many ways,it makes it very easy to do video conferencing.