Free Webinar Service Providers in India 2019
Big businesses, small enterprises, and even non-profitable organizations or groups in India are embracing the use of webinars at a high rate. Most of them have realized the numerous benefits that come with using free webinar service providers.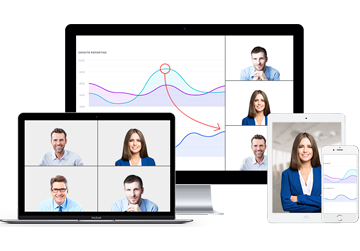 Best Free Webinar Service Provider
Free for up to 100 Participants
Fluent Group Video/Audio/IM Chat
Screen Sharing and Whiteboard
Webinar Recording & Playback
Webinar Custom Branding
Sign Up Free Now
Benefits of Free Webinar
Most organizations in India have realized that they can market their products freely by hosting webinars. The best thing about this marketing technique is that you can reach a big audience even from remote locations within a short time. The convenience that comes with using webinars cannot be underrated. Besides, making full use of free webinar service providers can be viewed as one of the cost-cutting measures. 
Are you among the people looking for free webinar software India? Here are the top 4 free webinar service providers in India.
1. ezTalksWebinar
ezTalks Webinar is ranked as the most popular webinar software in India. Since it was launched, many people have embraced it to the fullest. Those who want the virtual events in India to get the best out of every webinar session are using ezTalks. Its free trial version supports 40mins webinar with several important and amazing functions. The massive popularity of this free webinar service is because of the numerous unique features that it has.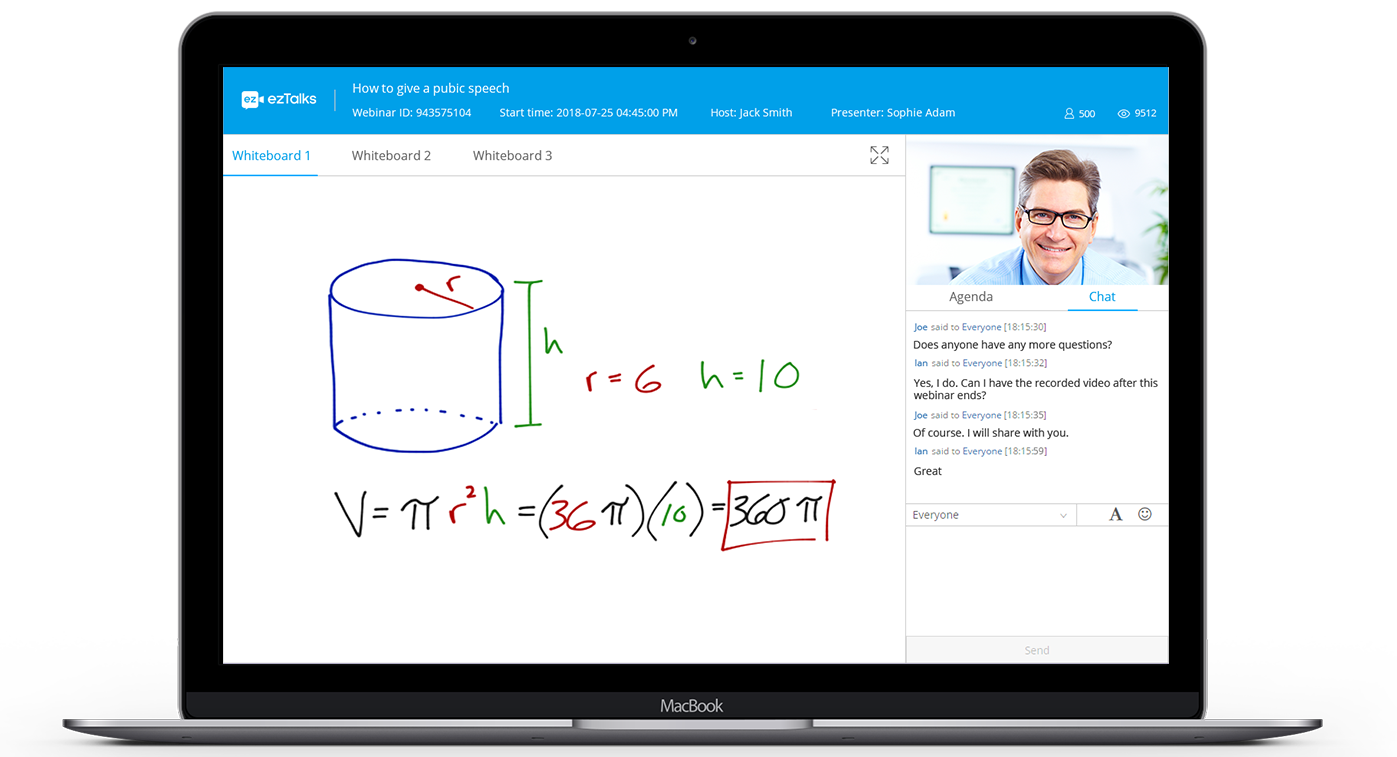 Features
- HD Video and Audio: Users can enjoy quality video and audio when using this free webinar software. This plays a big role in having a smooth webinar session.
- Compatible with all major operating systems including Mac, Windows, iOS and Android operating systems.
-Recording: The webinar service can record the live events at the webinar and store the recorded files on the cloud or on your local device. 2GB of cloud storage is included.
-Polls and Survey: You can conduct an instant poll to find out the opinions of those who are attending the webinar.
-Screen sharing: With this feature, it is possible to share what's on your device screen or in your camera with other people, which makes webinar sessions lively and interactive.
-Report tool: You can get the webinar report, register report and participants report regarding the performance of the webinar that you have hosted.
Pros
-Easier to use than most webinar services India in the market
- Very cheap to use. Despite being economical, you will still enjoy plenty of superior functions.
- Ideal for hosting webinars from small group to big business.
- Can be integrated with other third apps.
- Supports live private or public instant messaging.
- Has analytic tools to monitor the performance of the webinar.
- Timely customer care support.
2. WebEx
WebEx is another popular webinar software in India. The Cisco-owned software supports live web-based video conferencing that connects the individual hosting the webinar to viewers and listeners from all over the world. It has quite a number of basic webinar features which include screen sharing, HD video, and webinar recording ability. It is noteworthy that you can enjoy 30-day trial with this India free trial Webex software.
Features
- Supports screen & file sharing.
- Also has analytic tools which you can use to review the performance of the webinar in terms of the attendance.
- Can brand your invitations or registration site.
- Record your event with one click.
Pros
- Easy to integrate with other applications.
- Sharing with ease.
- Highly secure and reliable.
- Real-time technical support during your event.
Cons
- The whiteboard function is very basic.
- It is more expensive than other competitive products.
- Difficult to seek support as you need to fill in much information at first.
- May require some modifications: Since it is specially designed for meetings, you may need to do some modifications before using the software to host a webinar.
3. FreeConferenceCall
With FreeConferenceCall software, you can use its meeting services to host a webinar. Even with the free payment plan, you will still be able to enjoy some amazing features. The free option is also compatible with all major operating systems (Windows, Mac, Android, and iOS). You can use online collaboration tools to increase productivity, retention and engagement.
Features
- Screen sharing with integrated audio includes drawing tool, switch presenter and remote control.
- It can be integrated with calendars for webinar scheduling.
- You can customize the theme and URL of each webinar to match with your brand.
Pros
- Easy to set up and operate with the help of clear instruction.
- Attendees can easily enter into the webinar by international dial-in numbers, online meeting links as well as email.
-24/7 customer care support.
Cons
- Relatively low-quality video and audio.
- Lack of file sharing feature and built-in interactive whiteboard.
- Lack of systematic webinar report as FreeConferenceCall is not specially designed for webinar hosting.
4. Zoom
Zoom Webinar has gained a significant number of users in recent years. Though it doesn't render free trial version, you can enjoy free Zoom Meeting version for webinar services India. But if you prefer to hold professional webinars with more functions, you'd better consider its pricing plan.
Features
- Can expand your impact with on-demand or recurring webinars with recording and auto-generated transcripts.
- Attendees can join the webinar via a telephone call.
- Can host online events with up to 100 interactive video participants and 10,000+ attendees with the paid version.
-Supports live chat, online polls & voting, screen sharing and other collaborative tools.
Pros
- Excellent customer support with simple steps.
- Has webinar recording & playback feature for getting more traffic.
- Can be easily integrated with automated tools.
Cons
- The pricing plan is much more expensive than that of other competitors.
- Sometimes it hangs or lags when a lot of users are connected. If you are trying to run too many programs at once it will kick you out and restart.
Tips for Choosing Free Webinar Provider
Before you make a final decision on the choice of free webinar software in India, there are various things that you need to consider. They include:
- Capacity: The number of participants that can be hosted.
- Specific features of the service
- The length of the webinar 
- Scalability
Conclusion
From the above list, one free webinar service provider that won't disappoint you is ezTalks Webinar, which performs well in the factors that you need to consider. This software has several features that will deliver beyond your expectations. It is a very reliable webinar India platform that you can trust.