Video Conferencing Comparison: ezTalks vs Zoom vs GoToMeeting
Video conferencing is quite popular nowadays,in fact,there is hardly any company - big or small,that does not use a video conferencing tool. The online meeting helps save time that would be wasted if an employee would have to fly from a different city/country just to attend a face-to-face meeting,and at the same time,it saves money. Online meeting is indeed helpful,but to conduct one successfully and seamlessly you need the best video conferencing solution. Though there are many such tools available,three most popular ones are ezTalks,Zoom,and GoToMeeting. We shall now get to learn more about these three through the following video conferencing software comparison.
A Brief Description on ezTalks vs Zoom vs GoToMeeting
ezTalks – This in an easy-to-use yet thoroughly professional web conferencing solution that is fit to be used by any industry,any business - big or small. It can help you hold video conferencing,online meeting,train and teach online,and host online webinars,and you are sure to enjoy doing all this in a seamless way. Even if you have no prior knowledge of using any such software,ezTalks is sure to make the whole experience absolutely easy and amazing.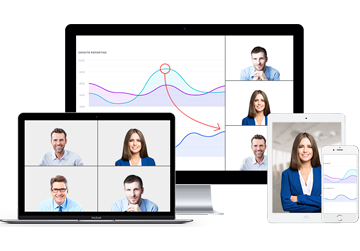 Ideal Video Conferencing Software
Totally Free for up to 100 Attendees
Fluent Group Video/Audio/IM Chat
Screen Sharing and Annotation
White Board and Remote Control
Record and Playback
Free to Enjoy Now
GoToMeeting – GoToMeeting is a straightforward and simple web conferencing tool that has helpful international features,making it perfect for businesses that have international branches,and for professionals who frequently have to deal with international colleagues and clients. This software has a user-friendly interface and using it you can start a meeting in just a few moments. GoToMeeting is a perfect option for businesses that have outgrown entry video and web conferencing tools and need a more heavy duty alternative. But you will not get to enjoy these features at a cheap rate.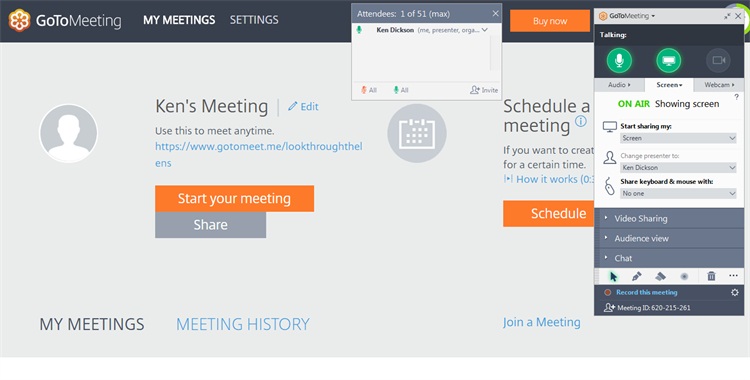 Zoom – Zoom is a well-known video conferencing solution that can be helpful for both large and small businesses. It can help enhance your communication in various ways. Zoom offers you a great number of features with the help of which you can enjoy call clarity,group collaboration and seamless integration with business applications. Using the conferencing service you can record conferences,share your screen,annotate collaboratively,and enjoy a lot more.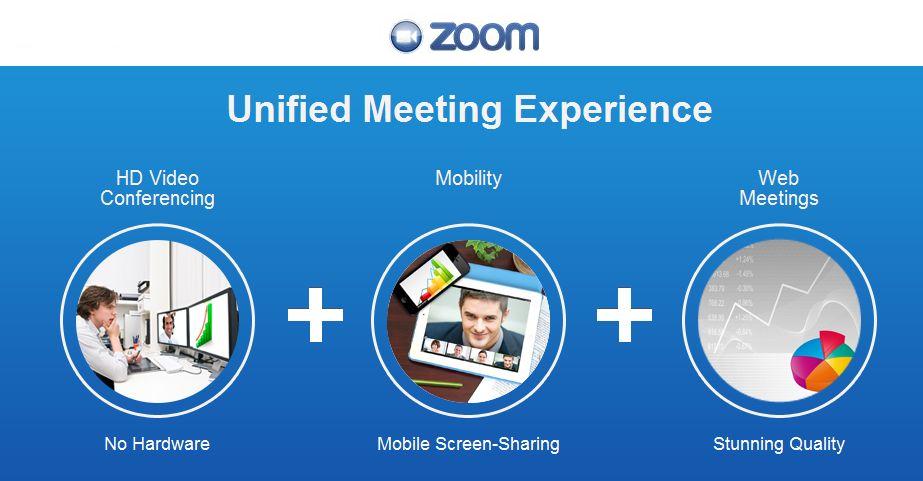 Features Compared – Zoom vs GoToMeeting vs ezTalks
Business Size
Both Zoom and ezTalks are ideal for small-medium businesses and large enterprises,but GoToMeeting is suitable for small-medium businesses only.
Conference Features
The conference features that all three share in common is video/webcam,screen sharing,instant messaging,audio and annotation and drawing tools.
Other conference features that Zoom offers are application sharing,break-out sessions,full-screen/partial screen mode,slide show,and white boards. The features that GoToMeeting offers include application sharing,file transfer,desktop sharing,co-browsing,and the facility to remove attendees from meetings. The conference features that are essential and that you can enjoy on joining ezTalks include desktop sharing,web tours,whiteboards,and so on.
Pricing Plans Compared
All the three video conferencing tools – ezTalks,and GoToMeeting have different pricing plans to meet the needs of their clients. Let us compare and learn about them in details.
Both ezTalks and Zoom have a free Starter plan to offer. Both allow to host up to 100 participants,40 minutes limit on group meetings,online support,unlimited meetings,HD video,HD voice,desktop and application sharing,group messaging and presence,private and group chat,meeting controls,keyboard or mouse control,whit boarding,co-annotation on shared screen,multi-sharing and more. GoToMeeting,however,does not have any free plan,and its starter plan itself costs $19 per month,which offers features like the ability to add 10 participants,1-click meeting,dial-in-conference and screen sharing.
The second plan or the Pro plan of Zoom is priced at $14.99 per month,which together with offering its Starter plan features also offer unlimited meeting duration,include 100 participants,user management,admin feature controls,reporting,assign scheduler,and so on. ezTalks has its second plan,known as Pro Plan,priced at a comparatively lower rate,$12.99 per month and together with its free Starter plan features it also offers user management,unlimited meeting duration for all meeting sizes,Rest API,24 hours email and live chat support,and the ability to include up to 500 participants,something which GoToMeeting does not offer,and Zoom offers at very high rates. This can prove to be immensely beneficial for businesses that need to host big meetings. The second plan offered by GoToMeeting is priced at $29 per month and it allows you to add up to 50 participants,and enjoy using drawing tools,call me,keyboard and mouse sharing,personal meeting room,recording,HD video conferencing,1-click meetings,dial in conference and screen sharing.
The third plan offered by Zoom is the Business plan,priced at $19.99 per month,which together with offering the Pro plan features,also offers you the ability to add up to 100 participants,phone support,custom emails,company branding,and so on. To learn about the price of the next plan of ezTalks,the Enterprise plan,you need to contact their customer care department. However,the features they offer are amazing,Together with what their Pro plan offers they also allow you to enjoy up to 64 HD video stream per meeting,system integration,customized features,dedicated account manager support,the freedom to add up to 10,000 participants,something that no other video conferencing solution offers,and lots more. The third plan of GoToMeeting is the Plus plan,priced at $49 per month,together with offering what the Pro plan offers,it also offers sight board,active directory,In Room link,and the freedom to add up to 100 members.
Apart from these three plans,Zoom has an additional plan to offer,priced at $19.99,which allows you to add up to 200 participants,and a few other features. But ezTalks already offers you a lot more in its three mentioned plans,making it a great choice.
This video conferencing comparison sure must have given you a better understanding of what you can expect from these three popular tools – ezTalks,and GoToMeeting. ezTalks has managed to win maximum popularity owing to the great features they offer and the number of participants they allow you to add. However,you should go through the comparison carefully,and the decide which one is the best for you.