Top 5 Online Support Software
The latest advances and development in technology has made it possible to control many electronic devices and gadgets from a distant location. Some of the technological evolution has given birth to online support solutions. These tools can play the role of accessing workplace computers and resolve network issues or any other technical challenge when you are travelling or at home. The technology can also be used to demonstrate something remotely to a client when trying to woo a potential product buyer. By and large,online support software plays a critical role in enhancing business productivity.
Nowadays,there are tens of hundreds of such software in the market,each with its unique features and functionalities. While this is good news for individual looking to offer virtual support,sometimes a daunting task to choose one that is able to meet all your requirements. If you are searching for the best tool,then it is imperative that you look at several online support software reviews to make an informed decision. However,we have reviewed top 5 online support software to make your work easier.
1. ezTalks Cloud Meeting
It is undeniable that ezTalks Cloud Meeting is one of the most popular online communication solutions often found in several online support software reviews. With the help of this software,you can easily schedule online meetings for online video support. The product allows people to share screens in high definition video as well as audio.Other outstanding features of ezTalks Cloud Meeting include full screen and gallery view,seamless sharing of online whiteboard tool for expressing ideas vividly,instant group chats,instant individual chats,unlimited conference meetings. What's more,it supports the online support with up to up to 500 participants at a time,no matter whether they are using Android or iOS device,Windows PC or Mac.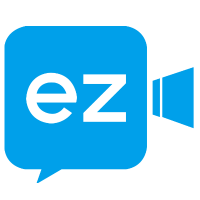 2. AzureDesk
AzureDesk is undoubtedly one of the best online support solutions that help users improve the quality of their services. It is often used to respond to queries raised by online customers. The product is predominantly a unique ticket management system that turns ordinary online customer service into an extraordinary experience. Some of the great features of AzureDesk online support software include collaboration rules,ticket management,track requests,batch updates,multilingual,supports group/individual chats,and unlimited inbox.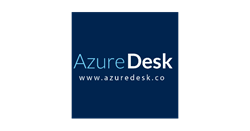 3. Zoho Desk
In many reliable online support software reviews,you definitely find the mention of Zoho Desk. It developed and promoted by Context-aware solutions,Zoho is another great support product that play the role of improving customer experiences. It tracks tickets that need immediate attention and response. The software features incredible features,which includes ticketing system,call center integration,social support options,knowledge base & forums,reporting & insights,help desk essentials,and company-wide collaboration. The product is compatible with all major operating systems.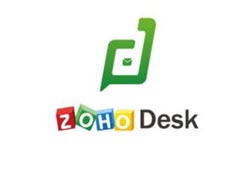 4. Splashtop
If you're searching for the best online video support software,then Splashtop is a product to go for. It works seamlessly on several operating systems,including Windows,Linux,iOS,and Android. With Splashtop,you can easily stream video as well as audio across computers without additional latency. It is an affordable tool and it is free for personal use for up to five computers. The software allows you to manage remote files on the other end's computers without essentially having to transfer to their original apps. The most exciting aspect of the above software is that you can access remote computers without access to the network.

5. Real VNC
The simplest and the most functional software for online support is the Real VNC,which is also available in many reliable online support portal software reviews. Real VNC is another excellent oftware that has both client and server applications belonging to the Virtual Networking Computing (or VNC) protocol. It is available for small businesses for free and it allows them to control the screen(s) of other computers remotely. Dependability and other added features such as encryption of files,cross platform remote control,group or individual chat options,remote collaboration tools,and file transfer options are some of the things that thrill you. With the cross platform remote control feature,you can connect remotely to one computer or to multiple computers sharing the same public address.

Conclusion
It is undeniable that online support is making easier now that you cannot travel to a given destination to solve a technical problem on a particular electronic device. Besides that,customer complaints can be attended immediately with the help of these online support software,thus improving customer experience.
That notwithstanding,the list of top online support software are just countless,but those mentioned and above are just but a few. However,before acquiring premium solutions,it is highly advisable that you test the product with the free trial version.