What is Webinar Training?
Webinars can be a useful tool for delivering training, which saves time and money by making training accessible to a large audience around the world. A key feature of the Webinar Training is its ability to give, receive and discuss information in real-time during the training.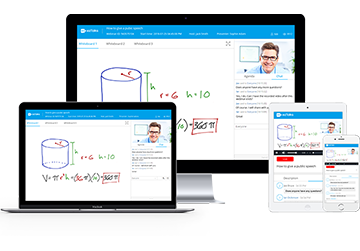 Best Webinar Training Platform
All-in-One Webinar Solutions
Fluent HD Video/Audio & IM Chat
Screen Sharing and Whiteboard
Rebranding and Reporting
Recording and Online Playback
Sign Up Free Now
Here I will introduce the three most popular and the most valuable webinar platforms for your training. No matter ezTalks Webinar Training, Zoom Webinar Training or Quickbooks Webinar Training, all of them can transform your online training into engaging experiences that you and your attendees will look forward to.
1. ezTalks Webinar
ezTalks Webinar is the best platform for different kinds of training and walks at the forefront. It helps you to plan your webinar training courses in an easy way, provide engaging training with your audience and host productive webinars beyond your expectation. Here are some main advantages of ezTalks Webinar Training platform: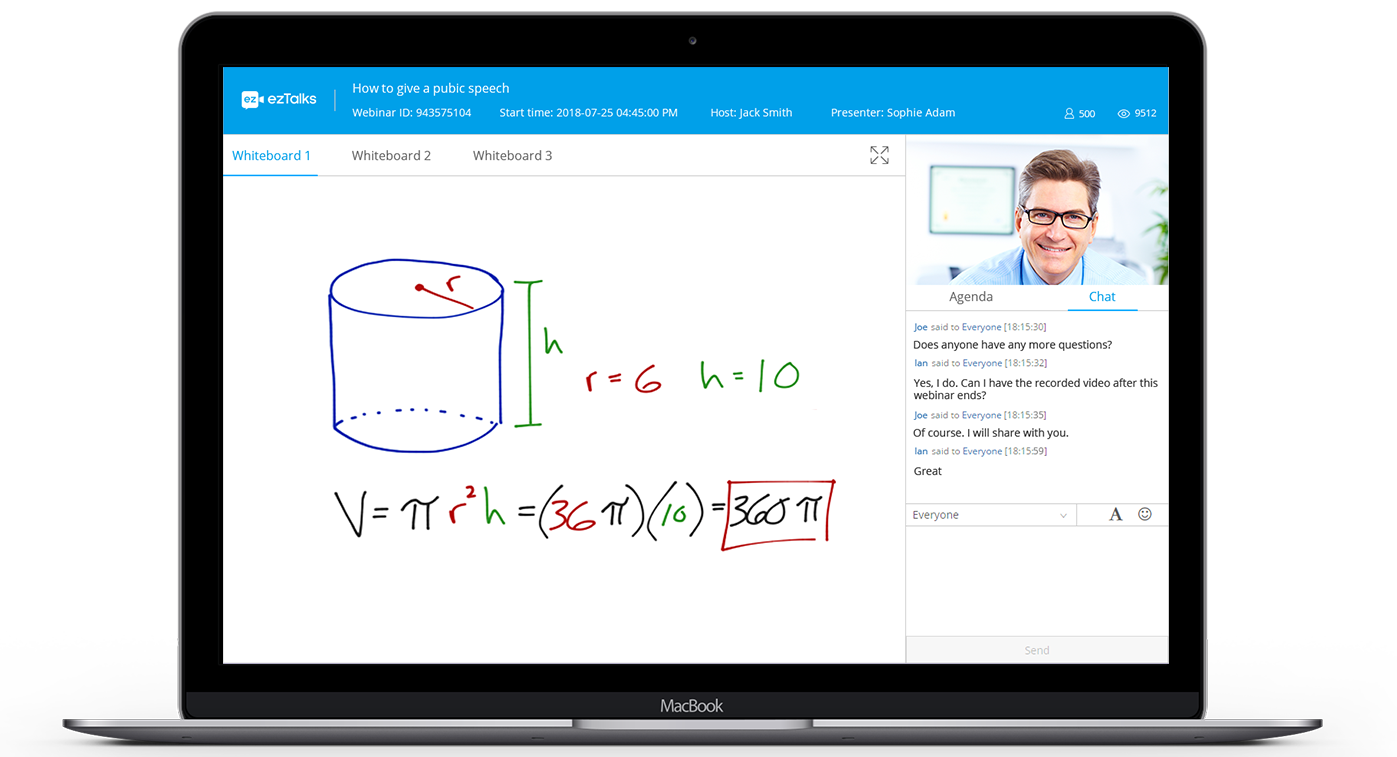 ★ All-in-One Services
ezTalks Webinar enables to conduct any type of webinar you need for your training hosting: Live Webinar, Automated Webinar, On-demand Webinar and Paid Webinar.
a) As for the Live Webinar service, you can not only live stream your webinar training course on ezTalks app, but also do it on YouTube or Facebook. This can attract more audience to join your training.
b) As for the Automated Webinar, you can pre-record your training to achieve your desired effect and then set a particular time for your webinar to automatically start it.
c) As for the On-demand Webinar, it empowers you to record your presentation without a live audience, then release it at any time for anyone to view on a landing page flexibly.
d) As for the Paid Webinar, if you have a group of audience who are interested in your expertise, you can charge for a seat of your training to monetize your skills via PayPal integration.
★ Powerful Features for Effective Webinar
a) Screen sharing and whiteboard tools are widely regarded as the most important elements when hosting training. You can collaborate instantly with people via screen sharing or file sharing across the globe and others can see exactly what's happening on your device at the time it is happening. You can also illustrate your ideas dynamically on an online whiteboard and others can also see this at the same time. Thus, mutual ideas and points can flow smoothly. This tool is especially suitable for Sales Training Webinar as sales reports can be emphasized clearly.
b) Recording feature also plays a useful tool as you may want to share the training you have conducted to more audience. All of your webinar training courses can be recorded and saved in real time with original quality retained for further playback and easy sharing. You can save and archive all your training recordings in the cloud storage or local storage. Now, recording viewers can download them for playback or view them via the browser directly.
c) Instant messaging feature offers real-time text transmission over the Internet, which is also accessible on Windows, Android devices and even iPhone devices. The combination of IM and HD video & audio communication allows quick feedback and seamless 1-1 or group discussion.
d) Custom branding lets you customize your webinar training pages to match your brand and training niche. With convenient templates, you can design your waiting room, registration and thank-you pages, emails as you want easily. You can also turn off this feature with one click.
e) Reporting tool enables you to view and get valuable info about a particular training and derive useful predictions and trends.
★ Affordable Pricing Plan
ezTalks Webinar renders both free trial and paid versions. You can enjoy 100 mins for free training hosting. Alternatively, you can purchase the paid version which starts from $19/ mo/host for 25 participants (pay monthly).
Get connected with up to 100 interactive video participants and up to 10,000 audiences in your online training now!

2. Zoom Webinar Training
Zoom Webinar is one of the video webinar platforms that have been in the market for quite a while. It is possible to host online training with up to 100 interactive video participants and 10,000+ attendees. Main features include:
a) HD video and audio for live video panelists to share video and interact with the audience
b) Packed with features like file sharing, instant messaging and amalgamation of several capabilities into one package.
c) Encourage attendee engagement with interactive features when hosting training, including raising a hand, live polling, and Q&A.
d) Able to broadcast your training to Facebook Live and YouTube for better engagement 
e) Able to monetize your training with the Paypal integration via Zapier to boost interest
Pricing Plan
There is no free trial version with Zoom Webinar and it is more expensive than other competitors. It costs you $40/ mo/host for 100 participants and more features need the further fee.
3. Quickbooks Webinar Training
QuickBooks Webinar Training is also among the most effective platform for training. Its live, interactive webinar sessions are designed to help you understand the features, functions and benefits of QuickBooks for small business owners. Businesses can run better with QuickBooks as you can track expenses, manage cash flow & create invoices with the help of its tools. You can reserve your place in advance for the purpose of being able to watch the training that you want. But this platform has limitations as it is only suitable for a small portion of business types and it has less collaborative tools.
Why Do We Need Webinar Training?
Flexibility & Mobility
Going to the training center and join the training course may eat up you much time. However, online webinar training courses can be taken anytime, anywhere. Besides, some webinar platforms can give you a series of useful and reliable tools for the desired training effect. As training courses are configured to most of, even all types of devices, this will offer great mobility.
Cost-effective
Whether you want to train your new staff, offer technical/tele-medicine/educational training courses or want to host sales training courses, such off-line activities may cost you a lot. While Webinar Training services come as a cost-effective way to achieve the same success. Besides, you can find those training courses you need more easily as there are plenty of training types on the Internet.
More Interactive
Training delivered via Webinar Platform is not done in isolation. Everyone in the training has the same opportunity to participate in the discussion, whether they are confident and extroverted or quieter and more reflective.
Having read this article, you may realize what is Webinar Training and see the trend that doing training online is promising. Are you looking for online platforms for webinar training courses that delivers practical and personalized training and improved experience? ezTalks Webinar is definitely your right pick.