How to Share Files in Live Meeting
To make video conference more effective, the host usually prepares relevant documents or PPTs in advance and shares them during the live meeting. Taking that into consideration, ezTalks offers 3 ways for online meeting file sharing.
First of all, login ezTalks with your account and navigate to the interface of virtual meeting room. Then click "Share Content" and a window would pop up asking you to choose a way to share documents/images/PPTs in ezTalks.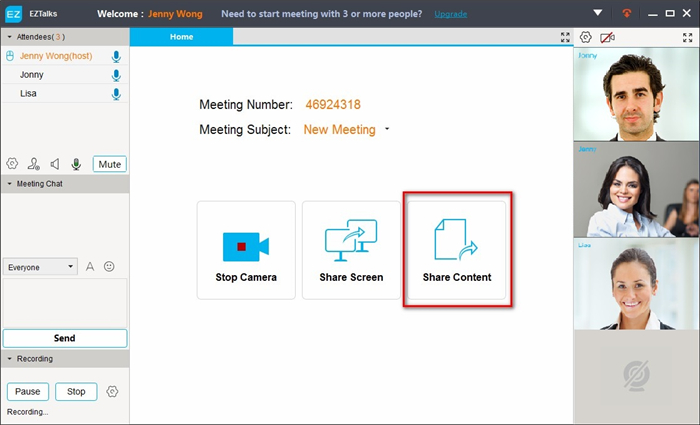 Way 1: Share Content from Your Computer
ezTalks chooses to share content from local PC by default. Click "Browse" to specify the location of your target file (to be shared) on your computer.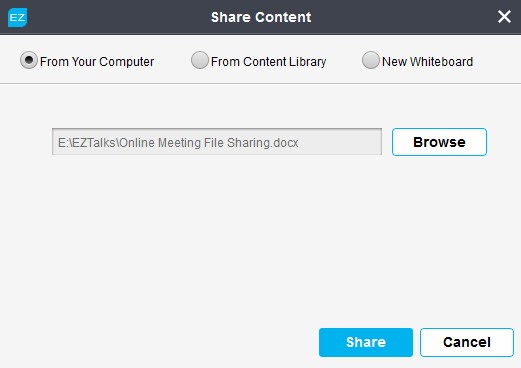 Click "Share" to proceed. When the bottom shows "Uploading Document completed", the document will be displayed in the middle.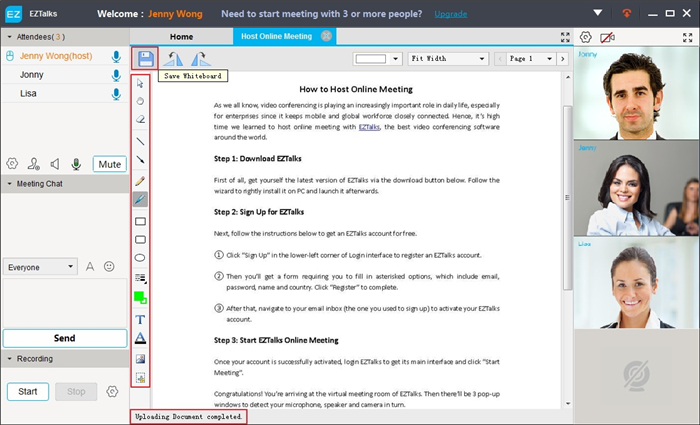 The toolbar on the left enables you to make notes on the shared file and click "Save" button in the top left corner would save the annotated file in .tiff.
Tip: If you store loads of files on PC, specifying the location of your desired file would take up a great deal of time. In that case, Way 2 is highly recommended.
Way 2: Share Content from Content Library
This way allows you to quickly select the PPT/document/picture for sharing as those uploaded files can be placed in order either by date or by file name.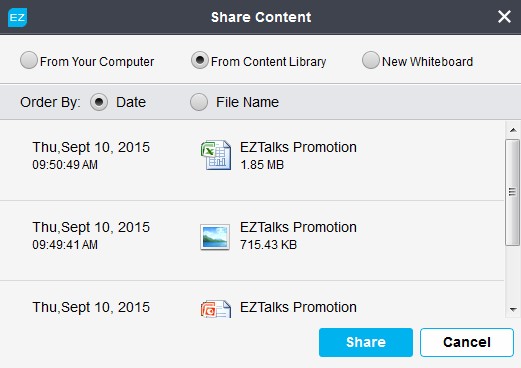 Click "Share" to proceed. When you see the sign "Downloading Document completed", you can annotate the file with the toolbar on the left.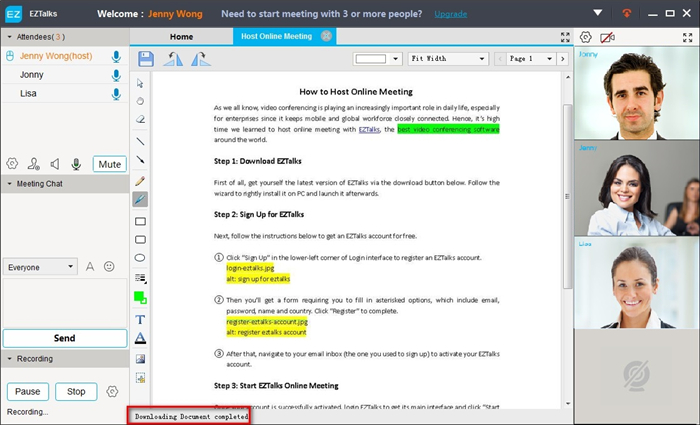 Tip: To share content from content library, you need to upload files beforehand. And the detailed steps are as follows.
① Click "Upload Content" on the main interface of ezTalks and then select your target file in the pop-up window. Click "Open" to start uploading.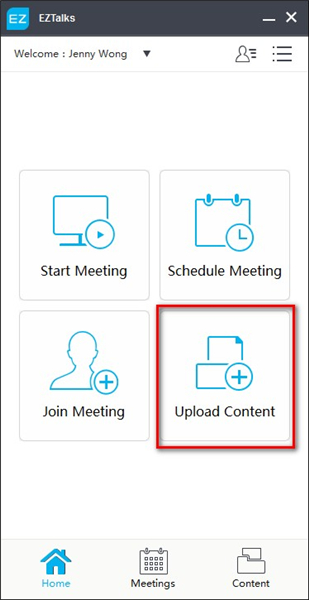 ② After uploading, you'll see the file at the top of the content library. Click the "Content" icon in the bottom of main interface, you'd check the whole files uploaded to ezTalks content library.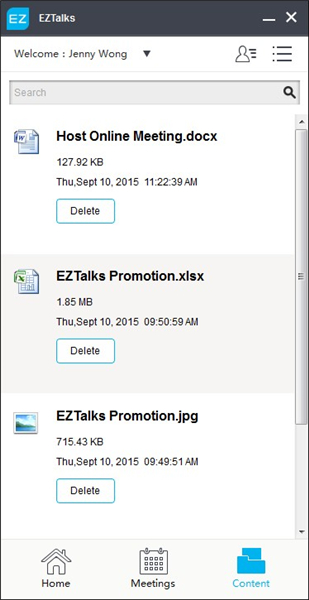 Way 3: Share Content via New Whiteboard
If you want to create impromptu file during ezTalks video conference, creating a new whiteboard would be your best choice.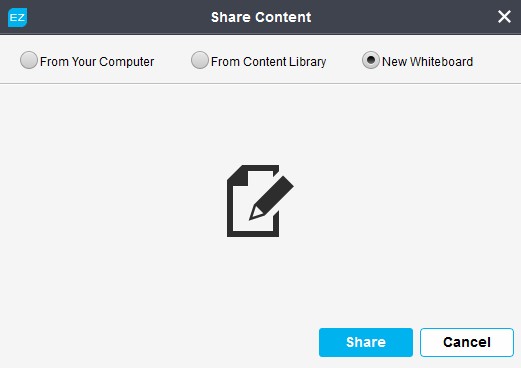 Click "Share" and you'll get a new whiteboard. Just make full of the toolbar on the left to type or draw your idea in the blank.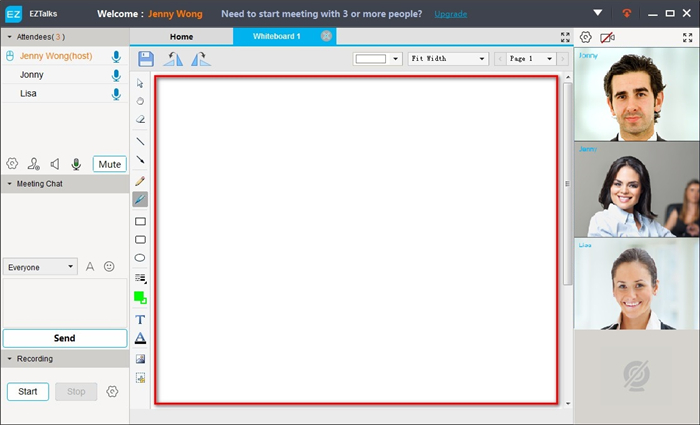 These are all for ezTalks online meeting file sharing. Rest assured to upload files to ezTalks content library as the file sharing is both cloud-based and secured. Come to follow the guide above to learn to share PPT in live meeting!
Note: The "file sharing" feature mentiond above is currently unsupported in the latest version of ezTalks App. We will consider re-adding this feature to assure you have the best possible interactive experience.