Top 8 Webinar Hosting Services
Webinar or Web based seminars are the future of any meeting and conference. It not only removes the gap due to distance and time,but saves a lot of money for travel expenses for meetings and seminars. Here,we are discussing 8 highly popular and advanced webinar hosting services that can change the future of your business meetings.
1. ezTalks Cloud Meeting
ezTalks Cloud Meeting is one of the most popular and best webinar hosting service available in the market. It's feature rich yet user-friendly interface made it an immediate choice for most of the industries. As a bonus,it is providing you with huge benefits for free which you can't assume in any of other webinar hosting services. Here is a list what you'll get from this program at absolutely zero cost.• HD and stable video conferencing with your team mates.
• Recording webinar session for any future use.
• Schedule,reschedule or cancel any meeting with a reminder to the participants instantly.
• Share your screen with everyone in the conference for better interaction.
• Use some of the business class features like online whiteboard tool,remote control,etc. to manage your seminar.
• No matter what platform or device you and your team mates are using,ezTalks Cloud Meeting can be accessed on any device; either it may be running in iOS,Android,Macintosh OS X or Windows.
• The best part of this program is ezTalks Cloud Meeting gives you the benefit to adding up to 100 numbers of members in your conference which is unbelievable at zero cost. There are no other webinars which allow you to add this number of members for free.So,for enjoying all the features and taking your business to a new level,just download and sign up the ezTalks Cloud Meeting software. This is assured,you'll be glad to use this webinar hosting service.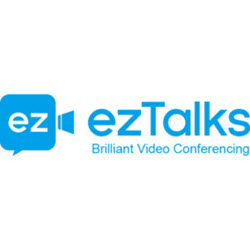 2. WebinarJam
WebinarJam is that kind of webinar hosting services which use Google Plus and Google Hangouts for promotion and marketing activities. It also holds some of the useful tools and features you need to host a webinar. Sharing screen,sharing any file with the members,manage the attendees of the conference are all possible with WebinarJam.
From this webinar hosting service,we can expect something extra to interact with your participants like throwing quizzes,polls,etc. Webinarjam also allows you to share your webinar on YouTube. But,unlike ezTalks Cloud Meeting,this webinar hosting service is paid and you must join their subscription plan to enjoy all the benefits from WebinarJam.

3. GoToWebinar
When we talk about the business class features and industry level benefits,GoToWebinar may come in the list of webinar hosting services. GoToWebinar provides you with some of the great features like HD video calls,screen sharing,interactive whiteboard for explanation,etc. This program is so easy that any novice can use it without any problem.
Hosting or joining a webinar is also very easy with this webinar hosting service. GoToWebinar gives you the opportunity to use your keyboard and mouse during the webinar. You can also share files with your participants. But,this is not a free webinar hosting service. You have to join for its subscription plans to add 100 people and that is costly.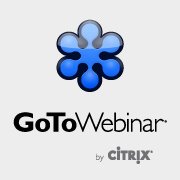 4. Adobe Connect
Adobe Connect is developed and distributed by the world famous software developer company Adobe. This webinar hosting service is designed to match the frequency of changing situations of time in business conferencing and the future of the seminars. Adobe Connect is also a feature rich and very useful webinar hosting service for any big organization use.
One of the major features of Adobe Connect is that it provides you with a unique separate room for discussing in private. So,you can filter the participants as per their role and departments as well. This webinar hosting service extends its availability to Microsoft Outlook,Streaming Videos and Smartphone. However,this webinar hosting service is also a paid program and you need to subscribe to its paid plans to get all the benefits.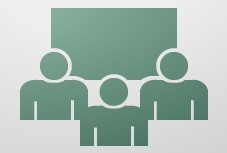 5. Google Hangouts
Google Hangouts is the native app from Google and thus,it's very popular. Joining and scheduling a meeting and hosting a webinar are very easy with Google Hangouts. But unlike ezTalks Cloud Meeting,you can add only up to 10 people to your webinar. For a small group of people or client interaction,this webinar hosting service is highly useful. Hangouts supports all the different platforms like Android,iOS or Windows. It supports Blackberry OS also. So,you can access Hangouts from any device. You just need to enter your Gmail id and Password to start the conversation easily. Google Voice and Google video conference call can also be done with Hangouts.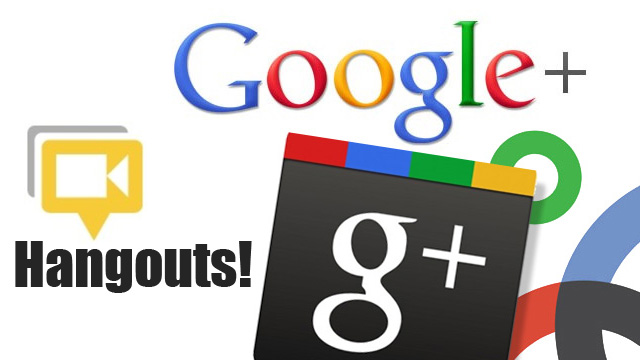 6. FreeConference
FreeConference is one of the best webinar hosting services for free available in the market. It provides you with some of the great useful tools and features that you need to host a good seminar or conference for free. Hosting a web seminar or joining a meeting is very easy with FreeConference. You can also add participants with dial-in numbers provided by the FreeConference. Sending a reminder for a meeting,sharing of screens and sharing any files can also be done. You can expect the top notch audio and video conference quality from this free webinar hosting service.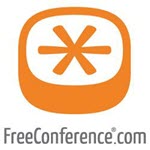 7. Zoom
Zoom is similarly very popular and useful webinar hosting service like the previous ones. It is well equipped with some of the great tools like video conference,audio conference,recording the session,etc. Zoom is supported for mobile and desktops as well. You can even stream live videos from this app for interaction with your members properly.
Zoom also provides you with a whiteboard for your explanation purpose. Joining to this webinar is a lot easier than other webinar hosting services. You just need to sign up on its website with your email id and you are all set to host a webinar. But unlike ezTalks Cloud Meeting,Zoom allows you to add only 50 members to your webinar for free and that is only 40 minutes. To remove this restriction,you need to sign up for its paid plans.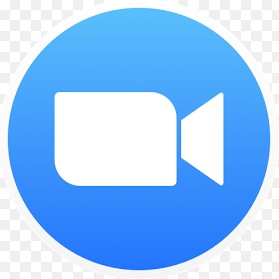 8. ooVoo
If you are looking for the easiest and trendy webinar hosting service,ooVoo is for you. It is so easy that anyone can use it. Hosting and joining any conference and web seminar is very easy. video and audio calls,sharing screens,sharing files are also possible with this program. This app also allows you to add members from your Facebook. However,ooVoo only allows up to 12 members which are less than the offering from ezTalks Cloud Meeting.

These are the most used and popular webinar hosting services available in the market. Use any of them to get the best out from these,but if you want to use all the features that too for free,you should try ezTalks Cloud Meeting. Join now and see the difference.