Top 7 Remote Support Software for Business
Thanks to the latest advances and developments in technology,it is now possible to stay away from all gadgets and devices and still control them. This began with the traditional remote control for TV sets and even games and battery-operated toys. But do you know that you can now access your computer with a remote control? That is just great,not just for sheer comfort,but also to enable a large number of people to access a computer at a single time. Thanks to technology,there are many remote support software for remote support. Below are the 7 best products for you.
1. TeamViewer
TeamViewer is a remote support software that enables you to connect to any PC,device or even an Internet server in the space of a few seconds. The wonders of this remote support software include the fact that you can gain total access to a device as if you are sitting in front of it. This is not only just a feature for comfort and flexibility,it also allows for use and access by a large number of people located in different places at the same time.It is just ideal for meetings,discussions and conferences. And if you need some people located elsewhere to be present in an important meeting,you can get them all together by the means of TeamViewer. It is also powered by the ITBrain,a system that helps monitor the remote control,track down assets,fend off malware and also provide cloud storage backup for the data.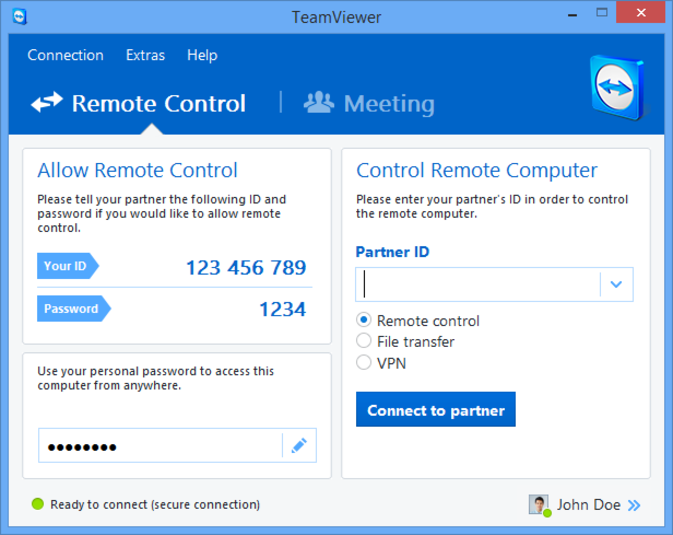 2. ezTalks Cloud Meeting
Possibly the most famous and well-known products to be found in many remote support software reviews is ezTalks Cloud Meeting. It is like the ultimate and extremely versatile destination for every single type of virtual remote control that you would require for all your work. Here is a better look at all the services that it provides to you:
• Support remote screen sharing
• Enable the presenter authorize the remote control to any attendee
• Unlimited number of meetings and conferences online
• Easy sharing of interactive whiteboard
• Up to 500 participants allowed for live video conferencing
• Easy user management and administrative features
• Superb back-up in the form of 24 Hours Email,Live Chat and Phone Support
• Dedicated account management support for your video conferencing work
These are many other benefits that you will get from the remote support software of ezTalks Cloud Meeting. There are different plans with different prices and you can choose any one of them depending on what your personal requirements are. This is how personalized the services of ezTalks Cloud Meeting can be.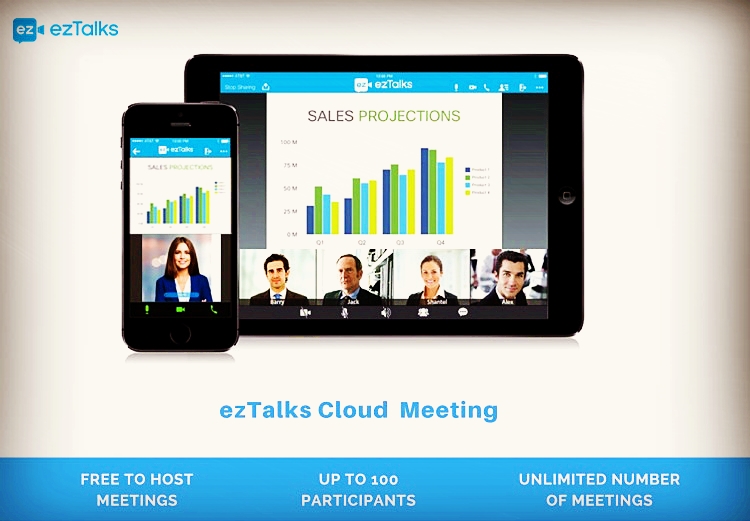 3. Bomgar
In many of the reliable remote support software reviews,you will find the mention of Bomgar. This is because this product has become one of the major preferences in the field of remote support software. It offers solid remote access support and sophisticated management of remote access that will give both instant access and dependable security.
Across the world,10,000 companies in 80 countries are using Bomgar for connecting their employees to computer systems on a wide scale. Also,Bomgar has turned out to be useful to protect data and systems from malware and other threats. This indicates that this is indeed one of the more unconventional remote support software solutions for companies.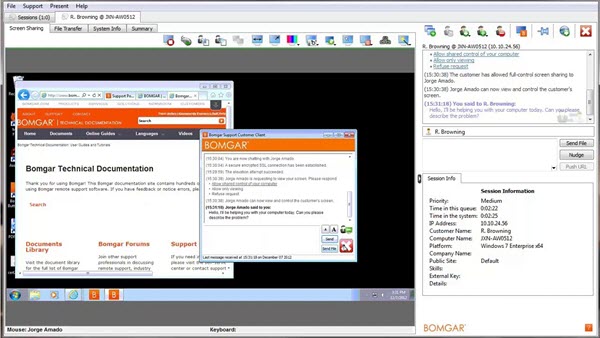 4. iSupport
Developed and promoted by GWI,iSupport pops up as a common name in most of the best remote support software listings. GWI is already a well-known name when it comes to Service Desk and Help Desk facilities. iSupport is bolstered by a team of more than 250,000 service professionals which helps in addressing all remote support software-related queries.
Apart from providing a lot of versatile remote support software solutions,iSupport will also help companies,both organizations and startups,to manage all kinds of accidents,sudden changes and other problems regarding assets,information technology systems and so on. This is a big advantage of working with iSupport for remote access software purposes in the future.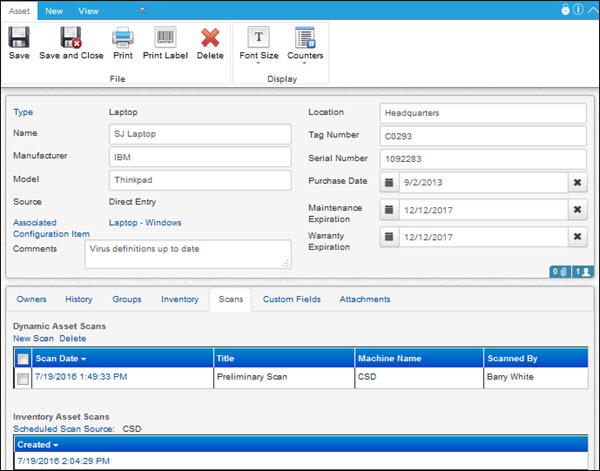 5. GoToAssist
Developed and designed by the well-known remote support software company Citrix,GoToAssist is one of the leading names in the market for these software products. It is also reputed to provide efficient ITIL-based service facility that would be of great benefit to even a small organisation that needs some credentials.
GoToAssist can work great for Cloud and SaaS platforms and help to streamline all the operations by providing versatile and all-around access to employees and other stakeholders. This is one of the other benefits that any firm will get by using GoToAssist for all work related to remote access for computers and important company systems.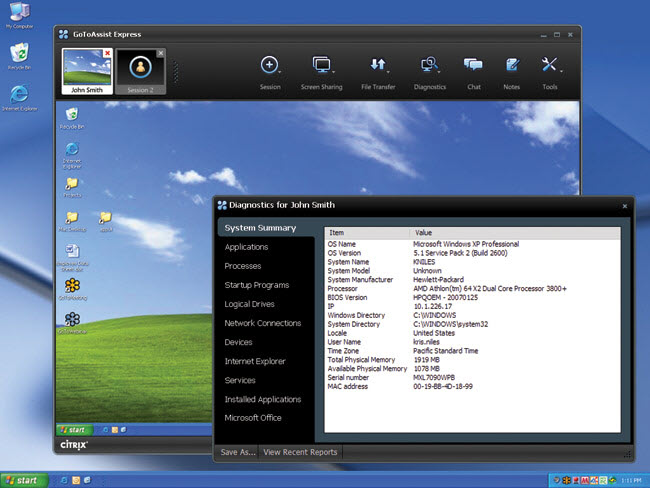 6. Remote Desktop Manager
One of the simplest and most practically functional software for remote support is the Remote Desktop Manager,which is also popular in all remote support software reviews. This is a cool software that allows you to control and monitor remote control connections and login information. It is centralized and many people can use it at the same time itself without any hassles.
For any company that using this,there will also be the advantages of better security,efficient speed and even solid productivity in terms of performance. It will also make the work easier for the IT personnel in any organization. The Remote Desktop Manager is a software that is very useful for all tasks.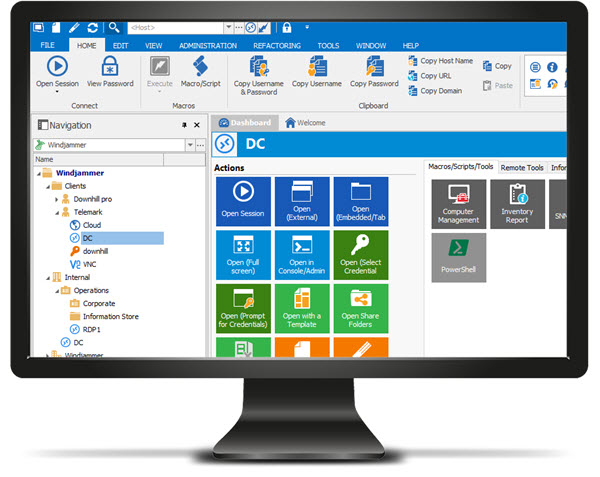 7. Zoho Assist
Finally,there is the Zoho Assist,a unique software of excellence remote support that offers the simplest yet most useful platform for remote control access. It makes it dead simple to connect to any computer or device in a jiffy. And there will be no hurdles of any kind by firewalls or passwords. Everything will be done and dusted when it comes to remote support software access. This is one of the best things about this.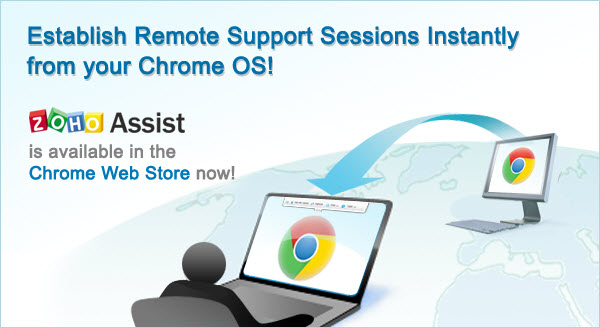 The above 7 names will give you more than just a great idea of some of the best remote support software out there in the market right now. You can read all their reviews and make your judgement on the basis of your own personal needs and requirements and this will help you with the promised convenience of any usual remote support software.