Top 7 Free Conferencing Software
Many local companies are expanding their business to different cities. Similarly,bigger national companies are going international. What this means is that they are setting up headquarters in different places far away from the parent headquarters. Despite being a move in the right direction,there are constraints that come with such kind of expansion,the main one being travel to host meetings that deliver the companies goals to employees. Besides the cost of booking flight tickets,conference halls,and accommodation hotels,it is also difficult to coordinate everyone due to busy schedules.
However,with free conferencing software which can either be a phone conferencing software or a free desktop conferencing software,it has become very easy to expand your business to any part of the world and hold frequent and cost free meetings with employees and managers in different company headquarters. A free internet conferencing software that supports video does bring life to meetings,unlike voice software. One is able to see the presenter and concentration are normally high hence effectiveness in message delivery. Here are some of the top conferencing software free online.
1. ezTalks Cloud Meeting
ezTalks Cloud Meeting is a video conferencing software that is free and extremely easy to use. The tool enables the user to host a maximum of 100 people in a single meeting in unlimited HD video conferencing. If a user integrates audio conferencing,HD video conferencing,remote control,content sharing and screen sharing,the tool can be used in practically any kind of organization ranging from education sector,government and private parastatal,healthcare,law firms,military camps,training institutes and many more to hold meetings,deliver training and teaching as well.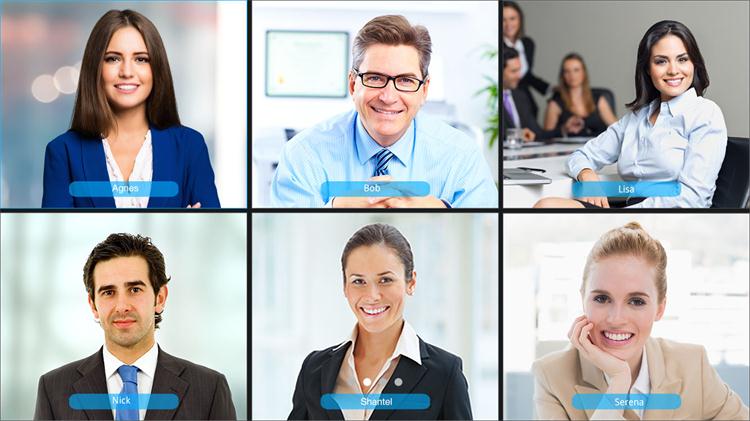 2. Fuze
Fuze is one of the best free conferencing software a small but growing enterprise can adopt. The free version of Fuze enables the user to connect up to 25 on video conferencing an offer that is hardly given by any other conferencing software providers. The meeting space offered by Fuze 12 HD video feeds at a go,desktop and app sharing as well as audio conferencing using VoIP. As a Fuze user,you also get up to 1GB cloud storage space for free. The free cloud storage is a good substitute for the lack of ability to record meetings as you can store important presentation files online for download during the next meeting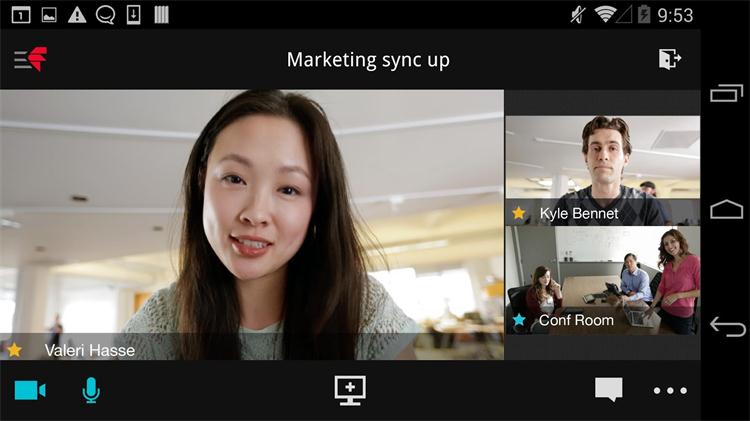 3. Cisco WebEx Meetings
Cisco cannot be termed to the best free conferencing software because its free version limits video conferencing to a maximum of three people. However,the free version still gives the user access to collaborative tools. The tools enable you to see and communicate to participants using VoIP and webcam. You can also share and mark files using a built-in annotation tool. Chat is also available for group or private according to your need and preference. In addition,the free plan does not limit the frequency at which you host meetings as well as the time duration.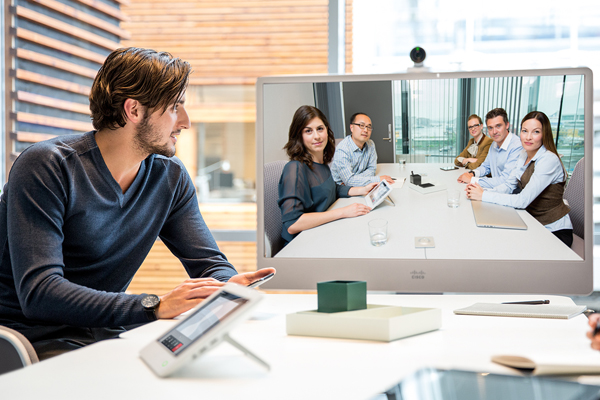 4. MeetingBurner
MeetinsgBurner is a better video conferencing software because it hosts a larger number of people in a meeting. It can host 10 people in a single meeting. However,the lows of the free version of this software are limited collaborative tools. For instance,it does not allow the user to make notes on a whiteboard and does not also allow upload of files to the conference room. Another participant cannot take control of the presenters' screen too. However,you can share a single application or your screen making it possible to discuss documents with the attendee. Chat is also available for the free version as well as audio conferencing. For a simple online meeting,MeetingBurner is an excellent option to go for.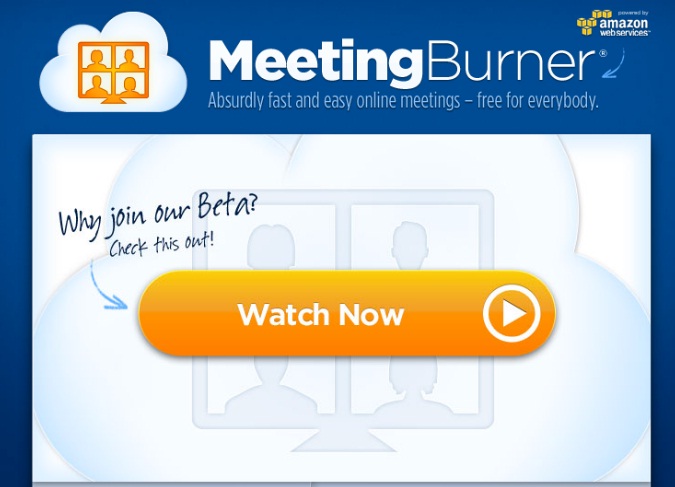 5. Skype
Skype is one of the most popular video conferencing software if not the most popular. The free Skype version is an option to consider because it enables screen sharing. For a small team that does not mind using Skype,the free software version is an excellent choice as it can video or audio host up to 25 participants. It supports popular OS and can host Android and iOS phone applications for conferencing.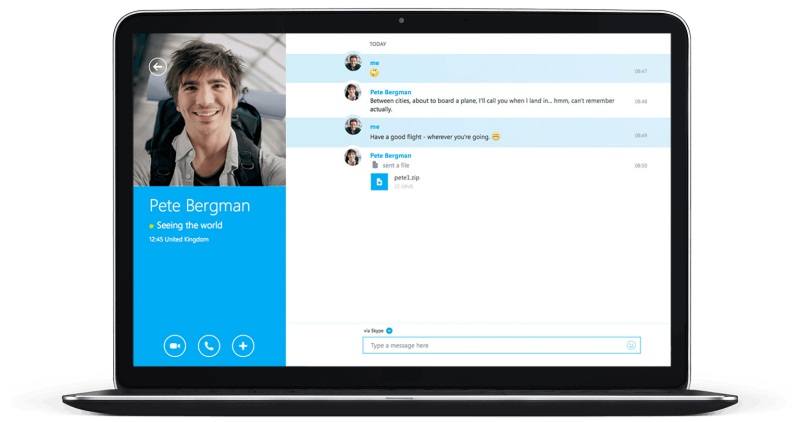 6. Google Hangouts
Google Hangouts by Google is a free online video conferencing software that enables the user to make video calls with up to ten people in a single meeting. The software can be used with any browser and operating system without restrictions. The software enables screen sharing with all the members in the meeting. You can add members and edit documents on using Google drive. All you need is a Google account,a computer with good intern and microphone,speakers and a webcam.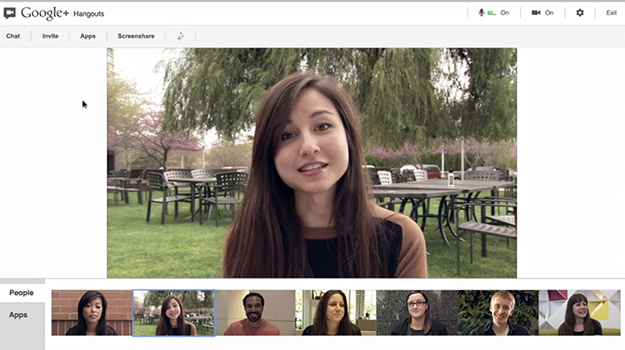 7. GoToMeeting
GoToMeeting is a suitable choice for conferencing with few people as its free version only supports a maximum of three people at a time. This plan does not require any downloads or logins. It is a good choice because it offers presentation and document sharing capabilities and also screen sharing on Chrome browsers. Also,there is no limit to the number of meeting one can make as well as no time restrictions.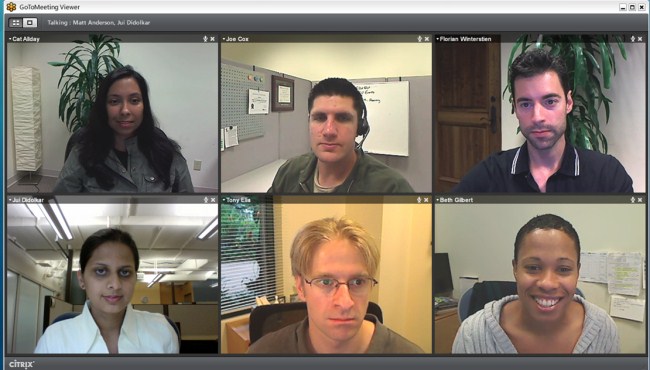 Video conferencing tools have proven to be better and effective ways of hosting online remote meeting. It is interactive and engaging unlike voice conferencing where the presenter cannot be seen. Some of the software discussed here allows the presenter to give control to another person just like it can happen in a one on one meeting without interruption. You can even lock out latecomers to avoid interruption making the tools a must use in any organization that prioritizes knowledge sharing and commitment.