Top 5 Video Presentation Apps
Making video presentations can be a hard task. Usually when making presentations,you have to communicate a lot of information in very few words. Initially,if you wanted to make a presentation,you could only use Microsoft PowerPoint. While it is a rather decent program,it has its own shortcomings. For instance,presentations made using this program are not exactly interactive,and this can be quite a challenge. Today,however,you are spoilt for choice when it comes to video presentation apps. These apps have amazing features that will make your presentation not just informative,but also engaging and interactive as well. Here are some of the best video presentation apps.
1. Slide Dog
This is one of the most popular video presentation apps. Perhaps part of its popularity arises from the fact that it is an entirely free app. Additionally,it is a rather flexible video presentation maker app as it allows you to merge information and media from elsewhere to enrich your presentation. Afterwards you can send your presentation to your desired audience through any browser. The app is easy to use,which makes it all the more appealing. It is a great video presentation app worth your attention.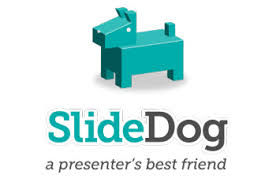 2. ezTalks Cloud Meeting
This is arguably the best video presentation app. In fact,it is more than just a video presentation app. You can also hold online meetings and conduct video presentations using it. What makes it an outstanding video presentation app is its interactive whiteboard.
Other appealing features of the app include screen sharing,remote control,group chatting and recording meetings. It is also important to note that any media sent or received through the app is of high definition quality,which makes for a great communication experience. You can share your presentations online in real time with up to five hundred people. This is nothing short of remarkable.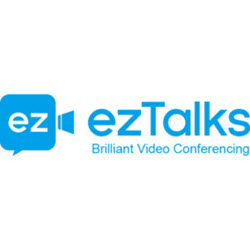 3. Haiku Deck
Have you ever heard it said that a picture paints a thousand words? That is exactly what this app is all about. The app seeks to communicate more through images than words,which is great considering the world economy required for good presentations. There are countless themes and images to choose from when creating your presentation. There are no limits to how beautiful and appealing you can make your presentation using this app. Afterwards you can share your presentations online through social media or email. Haiku Deck is a decent video presentation app that you should consider using.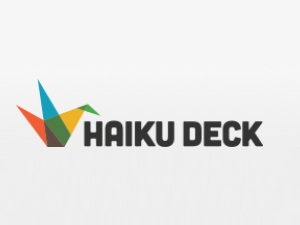 4. FlowVella
This is a video presentation maker app meant to be used specifically on iOS. It works well on MacBook,iPads and iPhones. It has many different features that enrich your presentation a great deal. For instance,you can insert links,PDF documents and other media into your presentations. You can even stream videos from YouTube in order to make your presentation livelier and engaging. Even better is the fact that you have a wide- array of templates to choose from. This makes your work loads easier. FlowVella also uses cloud technology,which means that you can access your presentations from any point in the world.

5. Google Slides
Google Slides is yet another remarkable video presentation app. It allows you to be creative in coming up with your presentations. Moreover,there are also numerous themes and animations that you can use to spruce up your presentation. One of the most appealing features of the app is that it comes with free storage,which is characteristic of Google apps. Making a presentation using this app can be fun and enjoyable,and your audience will likely to enjoy it as well.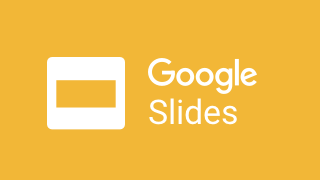 Conclusion
When it comes to video presentation apps,you have a lot of options. Each of these apps has its own strengths and weaknesses,and it is up to you to decide what works best for you. For instance,if you wish to make presentations with minimal words,Haiku Deck would be the ideal app for you. If on the other hand,you want an app that works perfectly on iOS,then FlowVella is the way for you to go. Google Slides is perfect if you need free storage,and Slide Dog is great for when you need a free app. If,you need an app that has more than one main advantage,ezTalks Cloud Meeting is the perfect app for you. It not only allows you to conduct and share attractive video presentations online in real time. It also has a host of other great features. Be sure to try these apps today for great presentations.