Top 5 Remote Support Tools
It is midnight,and you have just received a call from the support desk that there is a technical failure in the company's servers affecting client services! To make matters even worse,you are thousands of miles away from your offices,and you are probably going to make significant losses if the hitch is not solved as soon as possible. This is just a case scenario of what is happening in business environments on a daily basis,and the solution for this is none other than investing in remote support tools. It is a dedicated software that is used to access another computer's system over the Internet from anywhere anytime.
Remote support is vital in situations where you are required to a fix a problem,troubleshooting,or train a group of people (perhaps clients or students) over the Internet. Equipped with the best remote support tools,you can access other party's computer(s) from a remote location and perform any of the activities earlier stated. It helps both endpoints save money and time. If you are dealing with the business environment with remote support,your clients can quickly get the needed support without waiting for someone to come and handle their issues personally. Tech support companies can as well manage their support capabilities at a cheaper cost if they invest in the best remote support tools.
There are lots of choices for remote support tools currently available in the market. If you are looking for one,then here below are the top best remote support solutions all with features that meet the requirement of most professional remote tech support providers.
1. ezTalks Cloud Meeting
ezTalks Cloud Meeting is one of the best remote support tools that allows the computer host to share interactive whiteboard and screens with users on the other end. The computers on the receiving end could be those of team members,partners,clients,and others situated in different locations. The above solution allows remote support (webinars,troubleshooting computer problem,online meeting and so on) to take place through high-definition audio and video system besides the screen sharing option. It also features record and chats function with instant messaging for seamless communication. Apart from the remote support feature,this tool enables users to conduct an endless number of remote meetings with up to five hundred participants at a go. The app is highly compatible with iOS,Andriod,Mac,and Windows.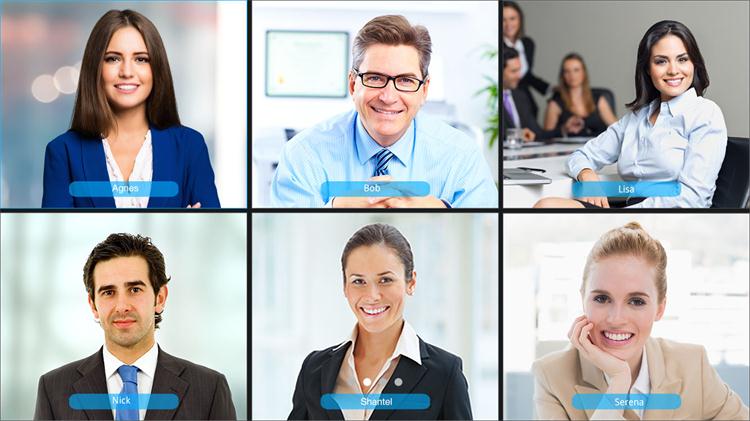 2. Citrix GoToAssist
If you have been tech remote support industry for a while,then there is no doubt you have heard of Citrix,which is highly acclaimed for its remote management products with GoTo Series such GoToMyPC,GoToMeeting,GoToManage,and of course,GoToAssist. The latter product,released in 2012,is specially designed remote-support tool for remote PC troubleshooting. It is a highly easy-to-use tool and super simple to connect to several endpoints. It is also used to manage computers remotely thanks to its ITIL-based service desk management feature that enhances IT operations at a reduced cost. This explains why many support providers opted for it. Some of its great features include routing/transfers live chat functions,remote control tools,diagnostic solutions,and feedback collection option.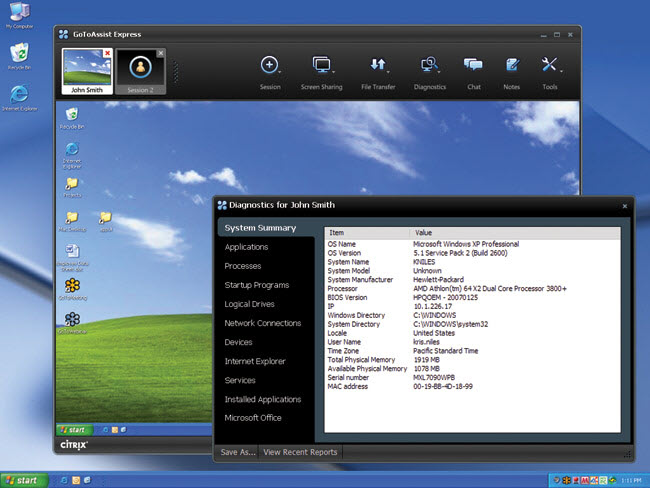 3. LogMeIn Pro
This tool is one of the best remote desktop support tools for Mac and Windows for businesses and individuals. Despite the fact that the premium version of this software comes with plenty of incredible features,the free version still offers something worth a trial. Both versions come with a plethora of features including file transfer options,video and audio streaming,print documents to a local printer option,full-remote access to transfer files,and document sharing with other collaborators option.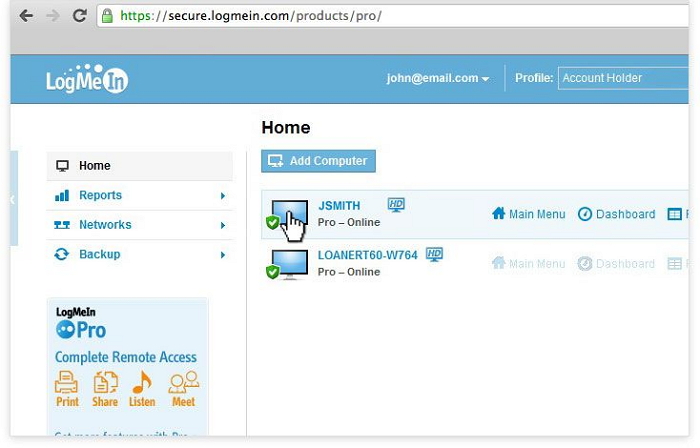 4. ScreenConnect
Screen Connect is another best remote support tool of its kind. It provides plenty of features and good support. The outstanding feature with the above solution is the customization option,where users can customize with their own brand so that their clients see them and not the software provider. Besides that,the tool uses AES-256 encryption technologies with two-factor authentication as an extensive security measure. Also,ScreenConnect allows users to offer remote support on devices on all the main operating systems. By and large,the software provides instant connections,simple,and secure remote solutions across the globe.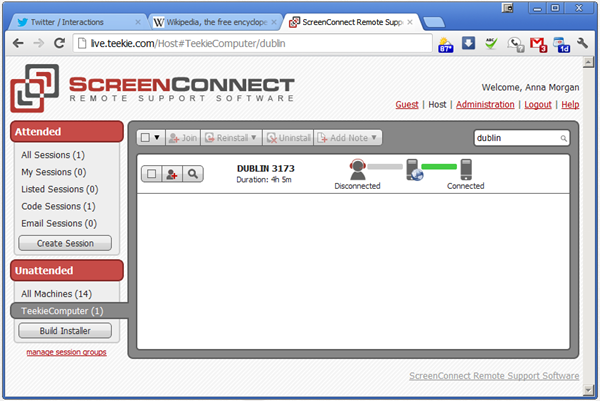 5. GoSupportNow
GoSupportNow is yet another incredible remote support tool that works well on Windows XP (or later versions),iOS,Android,and other platforms such as BlackBerry,Unix,Linux,and so on. Unlike other remote support tools,GoSupportNow offers the flexibility of inviting anyone to join your support sessions without the need of having a GoSupportNow user account. It is one of the highly secured remote support tools that make use of dedicated SSL encryption technologies. There is also recording option where users can record a support session for future reference. With this tool,you can offer remote support services to as many remote desktops as you need by using one local computer.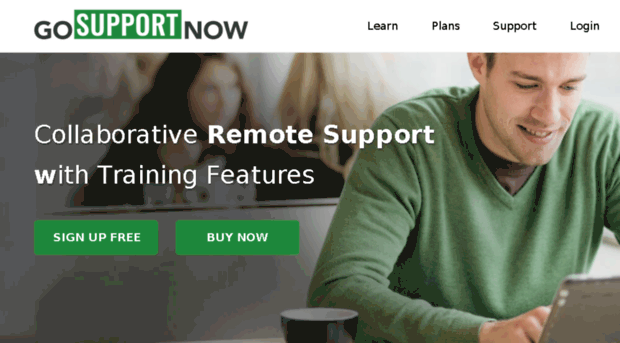 Conclusion
The list of the best remote support tools is just endless,but the above mentioned are just but a few. However,they are listed in the top five ranks because their features and functionalities meet the requirements of many tech remote providers. Besides that,the premium versions of most of the remote support tools list herein are highly affordable. More importantly,the free versions have incredible features as well. Hence,they can be used to manage individual remote support needs. By and large,these tools have substantially changed the way in which support services are offered both at personal and business levels.