What Is Virtual Consultation?
Virtual Consultation Definition
Consulting services that is supported by technology is viewed by most people as a partial solution to the various complex challenges experienced in healthcare delivery. This is especially for the very diverse and ageing population. What is virtual consultation? Virtual consultation definition is the remote video consultations that takes between a patient and a clinician. This kind of consultation is increasingly being introduced in certain settings in addition to telephone consultations or face-to-face consultations. These virtual consultations usually occur over video links where diagnosis is made and appropriate medical therapy provided with.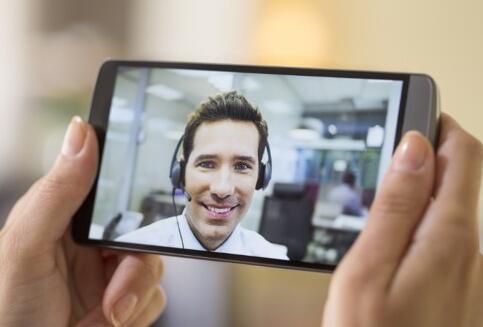 How to Make Virtual Consultation Easily
The virtual consultation definition is not complete without video communication in it because it is only through virtual consultation software that it is possible. ezTalks Meetings can be described as a piece of robust video communication software. It has impressive features that satisfy business needs and much more. Some the most useful features of this effectively product include the following:
Quick Access to Communication
ezTalks Meetings allows the patients to easily start communication with doctors without registration and it can be done via a browser. All that is required for patients is to click a link sent to them, to enter their names and meeting number before they can join the consultation. It is available on Android phone, iPad, iPhone, Windows PC and Mac.
High Audio and Video Quality
Virtual consultation requires both high quality audio and video. ezTalks Meetings provides the doctors and patients with the audio and video transmissions that are crystal clear. The available resolutions include 1920*1080p HD and 1280*720 HD resolutions, but this is a factor of the doctors' and patients' bandwidth. 
Convenient annotation and screen sharing. ezTalks Meetings allows the doctors to make important presentations on word files, PDF files and PPT files. These are useful features that save a lot of time in virtual consultation.
Record Virtual Consultation 
ezTalks Meetings is truly a piece of robust virtual consultation software because it allows the doctors to record all their meetings. This is useful because there are times when it will be necessary to go back and check certain details. 
Schedule Virtual Consultation 
ezTalks Meetings allows the patients to schedule virtual consultation and even send the invitations in advance. This is good for virtual consultation because everyone will be in attendance. 
Text Live Chat 
This amazing virtual consultation software enables patients and doctors to send URLs and text messages but in a private manner so that no one is disturbed. This is useful because there are certain issues that cannot be said in public.
ezTalks Meetings is among the best software for virtual consultation today and the above features are not exhaustive. 
Conclusion
What is virtual consultation? The insightful information above has clearly outlined the virtual consultation meaning. Health services are facing increasing rates of dependency and chronic illness, this is why remote consultations offer some potential benefits to those who do not want the inconvenience of travel or to incur the cost of doing so.