Best Free Automated Webinar Software 2019
When it comes to hosting a webinar, you have two main options: do it live or prerecord it and play it in the expected running time. Obviously, the latter called automated webinar is more flexible in time. It works to generate leads and customers daily while leveraging your time. It is possible to use the following best free automated webinar software to create evergreen courses, run automated sales funnels and more.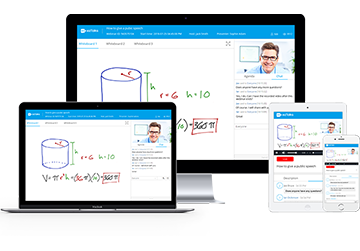 Best Automated Webinar Software
Fluent HD Video/Audio Quality
Easy Webinar Scheduling
Rebranding and Paid Webinars
Fluent Group Video/Audio/Text Chat
Useful Webinar Reporting
Sign Up Free Now
Best Free Automated Webinar Software 2019
1. ezTalks Webinar
ezTalks Webinar facilitates to easily start creating live & automated webinars which are powerful, effective and profitable. Despite a lack of technical skills, in an ezTalks automated webinar, you can still set a particular time for your webinar to automatically start without any hassle. The followings are the main features available for hosting automated webinars on no matter what device you use (iOS & Android devices, PC and Mac).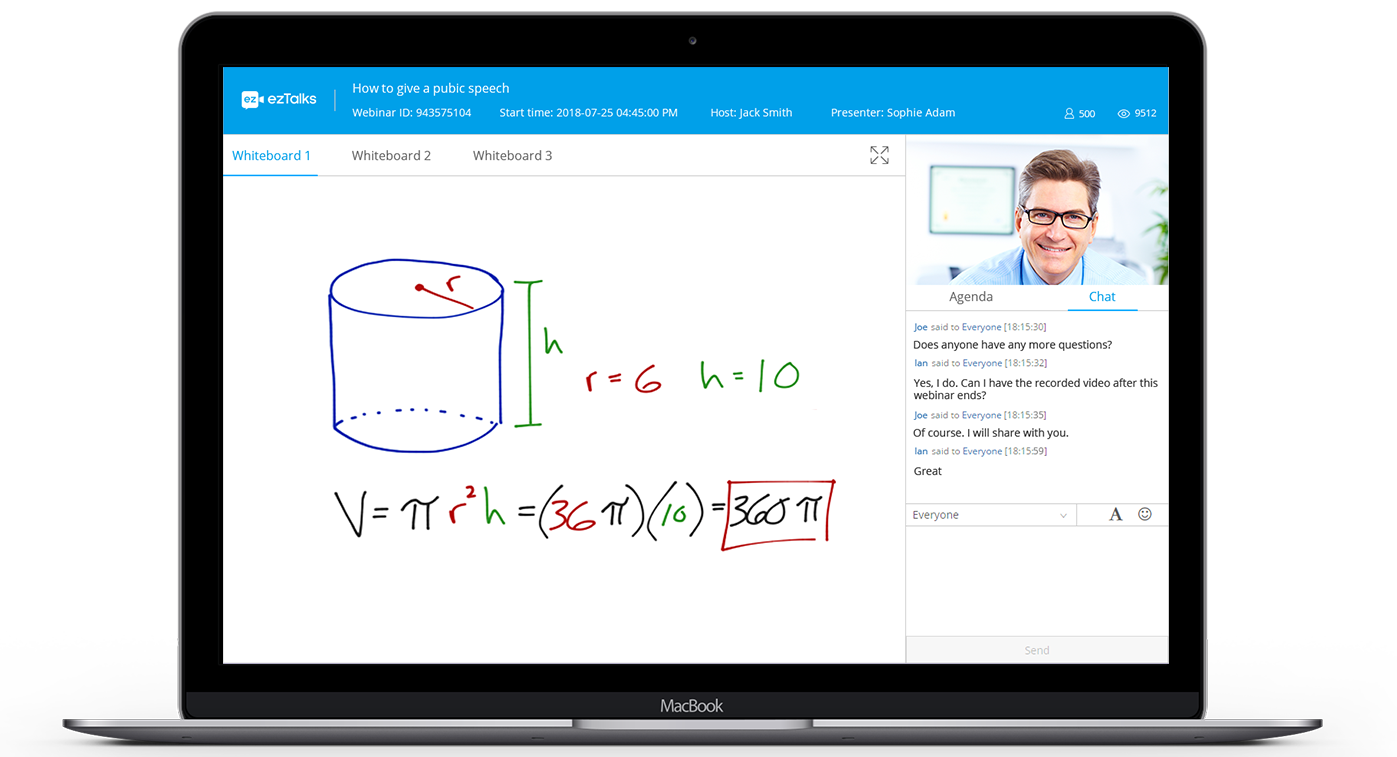 Schedule
You can schedule the automated webinar in seconds that can be viewed according to the time, date and time zone you have set.
Rebranding
It enables you to run custom-branded webinars with uploaded image and webinar agenda to teach, train, educate & coach your audience.
Paid automated webinars
Automated webinars can mean automated incomes as you can create paid automated webinars via PayPal integration to monetize your expertise.
Invite
It is easy to invite your attendees in different ways, like sharing the Webinar link, sending invitation emails and etc.
HD video & audio
It delivers a seamless HD video and audio experience for automated webinars with the look, feel and experience of live.
Text chat
You can send text messages with a single participant or all participants.
Reporting
You can get relative reports to analyze your pre-recorded webinar and improve the upcoming webinars.
Affordable pricing plan
Its automated service is cost-effective that starts at $32/mo/host for 100 participants. (You can also try its more interactive tools of Live Webinar at no cost.)

As one of the best automated webinar software, ezTalks Webinar gives you a greater possibility to grow your career to new heights using engagement and automation and giving you back more freedom.
2. EverWebinar
EverWebinar is an acclaimed automated webinar platform used by plenty of business owners. It mainly focuses on automated webinars. Its scheduling system lets you set up your events for monthly, weekly, or even daily webinars. Also, you can customize your pages for brand consistency. More flexible options are available to meet your various needs. For example, you can communicate pre and post webinar with built-in autoresponders. It is more suitable for those who possess certain technical skills, or you need to spend much more time creating automated campaigns. An annual fee of $597 will give you access to its useful features.
3. EasyWebinar
EasyWebinar is a functional platform great for automated webinar presentations. It is particularly adopted as a marketing tool used mostly by experts, authors, consultants and service industries. It is said that EasyWebinar is the only automated webinar software that combines webinar technology and marketing strategy in one for lead generation and relationship/education based marketing. One of its highlights is that it can push your automated webinars through your own WordPress Site, making onboarding easy for WordPress users. But this feature is only accessible to WordPress users. It starts at a standard price of $59/mo.
4. OfficeVP
OfficeVP should be in the list of the best free automated webinar software. It helps to generate webinars and seminars that play on autopilot. With its Smart-Date technology, you just need to set the days of the week and what time or multiple times of the day it should play and your audience can enjoy the pre-recorded webinar smoothly. Besides, every automated webinar is fully customizable by virtue of over 2100 header template images and 5,000 alternative content images provided by OfficeVP. You can get a FREE 14-day trial, but a long form containing lots of needed information may cost you much time. As for the paid version, it cost you $ 69/mo (billed monthly).
5. Stealth Seminar
Stealth Seminar is also the premier automated webinar software to generate leads and sales on autopilot. It comes to offer automated webinar services for both small and large-scale entrepreneurs. Stealth Seminar makes it possible to customize the design of waiting room page and custom registration page like ezTalks Webinar. It is also realizable to integrate Stealth Seminar with virtually all e-mail systems, customer relations systems (CRM) and landing pages. Please remember that you have to register in order to see its new features and demos. It is extremely inconvenient to new users who just want to compare different software before purchase. There is a monthly fee of $69.95 USD for the registration.
Conclusion
With all things being said above, Automated Webinars are a very effective way for different kinds of businesses to generate more income and increase their audience base. Among a large sum of automated webinar software, which is the best? The answer depends on your needs.