Top 5 Alternatives to Highfive Video Conferencing
Highfive video conferencing is a renowned software offering excellent video collaboration services. It has simplified how video conferencing is done. Highfive is designed to not only make it easy to conduct online meetings but also to save the time you spend in the hosting and joining of online conferences. You can have the software set up in less than 5 minutes allowing you to enjoy their unlimited wireless TV projection,screen sharing and video calls features. Thanks to the extensive compatibility of the software with other devices you and your participants can join or host meetings from a PC,Laptop or Smartphone. But what happens when something goes wrong with Highfive video conferencing software? What other software can you have as an alternative or a backup? Here are some of the video conferencing software that is just as effective and efficient for conducting conferences: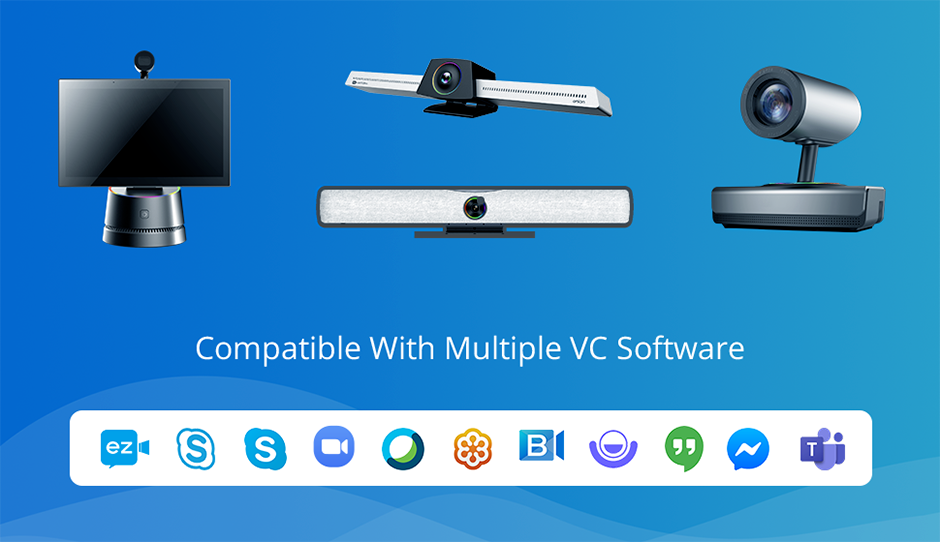 ezTalks Hardware
Supports Multiple VC AppsezTalks all-in-one video conferencing devices work with most popular VC apps like ezTalks,Skype for Business,Skype,Zoom,WebEx,GoToMeeting,BlueJeans,Lifesize,Google Hangouts,Facebook Messenger,Microsoft Teams and more as you require.Request A Demo
1. Zoom
Zoom is a great video conferencing software with both free and paid plans. The zoom video conference software lets you join or start a conference with as many as 50 people. The meetings in their free program can only last for 40 minutes before they are automatically closed. Once you upgrade to their premium plan,you can host up to 500 people! Zoom's high fidelity voice and HD video take video conferencing to another level. It gives you and your colleagues an experience almost as good as the face to face meetings. It's also designed with a whiteboard for the sharing of files and documents. Within the software,individuals can also exchange text messages either privately or to the group. Zoom is an amazing video conferencing software that's been used by many companies proving its usefulness.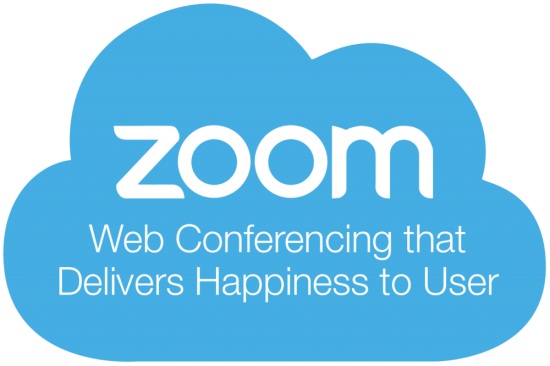 2. Webex Meeting
Webex has been tailored to bring every member of your team into a single platform and page to share their ideas and progress. The software,developed by Cisco,can connect you from any point on the globe as long as you have an internet connection and a compatible gadget. To make it even easier to use they let you host meetings online on their official website. This saves you the trouble of having to download the software and installing it. Webex gifts all their clients with 14 days of free premium services once you sign up. This period lets you know and familiarize with the software as you enjoy their services before they start charging you. In the paid plan,you can host 100 participants simultaneously. Any of the participants can be designated with the host role. Webex can be integrated with Outlook and is also equipped with a whiteboard. Through this software,you can markup/edit documents and also record all your online meetings.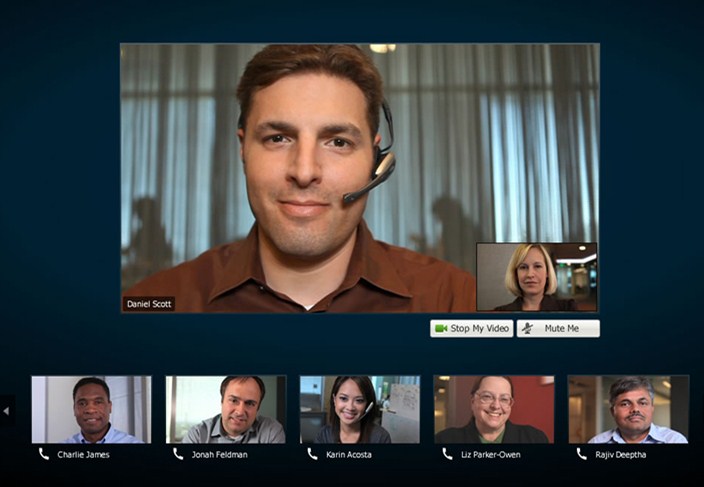 3. ezTalks Cloud Meeting
ezTalks is one of the best free video conferencing software currently. This amazing software is highly confidential and perfectly designed for either professional or social usage. Its free plan is unmatched. It allows you to enjoy HD sound and video with a meeting of 100 people for 40 minutes. If you feel like it is not enough,then you can upgrade to their affordable premium services that support 500 participants. Its inbuilt whiteboard tool makes it easy to express your ideas and plans in the form of paint or a drawing. As the meeting goes on,the software also lets you hold private or group chats that you can also save. To ensure that there is proper keeping of records and to facilitate future references is a saving option that backs up an entire meeting. ezTalks cloud conference is a very interactive video conferencing software that motivates every member to take part through both listening and contributing actively.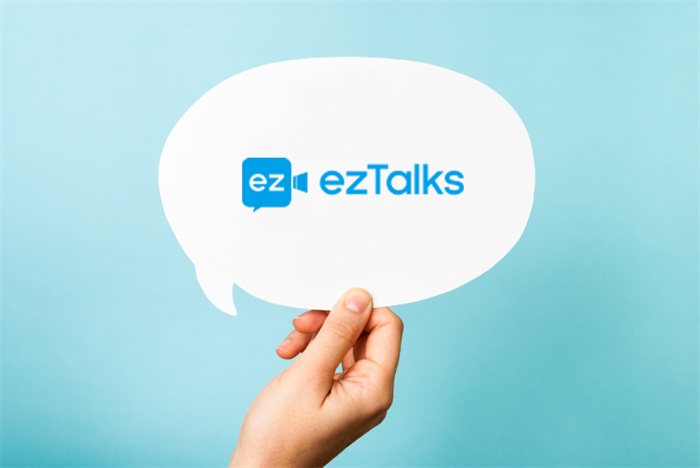 4. Bluejeans
One of the biggest challenges that most video conferencing software face is providing quality services consistently without any hiccups. Bluejeans has tried to tackle this problem by utilizing some of the latest technological advancement to make your video calls hassle-free and exciting. This cloud-based software supports HD voice and video giving you the ultimate experience. You can also share videos and other files of different formats that any participant of the meeting can view and download. Bluejeans also supports group and private chats between any members of the meeting. To increase its coverage,the software has both PC and Mobile versions. It has also been developed with various add-ins that are usable with Skype for Business,Google Chrome,and Microsoft Outlook & Lync.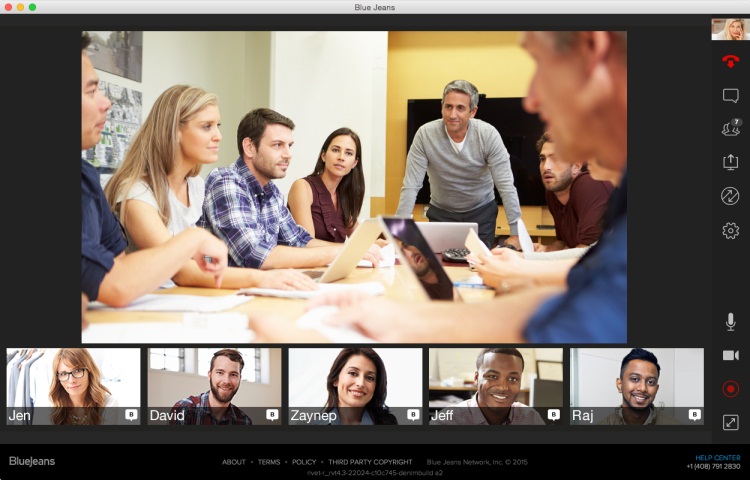 5. Join.me
Join.me has been embraced by lots of people and companies worldwide,and this is due to its user-friendly interface. Navigating around the software is very easy. You can access any of their features without any struggles. It also has a free plan that supports a maximum of 10 persons. With this free version,you will,however,enjoy the screen sharing feature only. To enjoy more features,you have to upgrade to their various monthly paid plans that range from $18 to $25.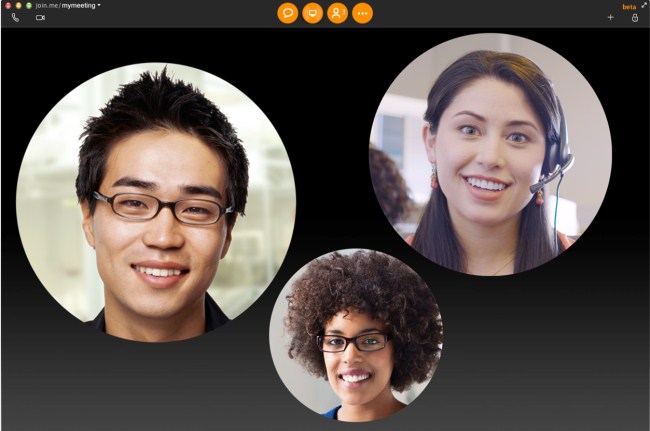 All the discussed video conferencing software above are reliable,lightweight and highly convenient for both commercial and social purposes. They help to bring all your workmates and friends closer. Change how you interact and hold meetings with these applications today,and you'll see the massive positive impact it'll have on their performance.