5 Best Group Collaboration Software of 2017
If teams select the best tools to work together,they are most likely to enjoy progress and better final outcome. Making use of the right group collaborations tools has always proven to make team collaboration more productive and stronger. They help remote team members to communicate effectively and then discuss important projects just like they would do in a face to face meeting. Though there are many such group collaboration software,not all of them are equal. So,to help make things easier for you,and to help you select the right one,give below is a list of 5 best group collaboration software that you can choose from.
1. Slack
Slack is a group collaboration tool that makes communicating with team members better and easier. It is popular because of its notifications which are customizable and plentiful. It even supports video and audio calls. You can use this feature to get in touch with your colleagues and discuss ongoing or future projects in depth,without even having to type anything. It offers a free plan and also two paid plans – Standard and Plus. Slack,with its straightforward functionalities and simple interface,serves as a perfect tool for those teams who want to keep their videos,comments,files and messages from various sources organized. It also offers integration with various tools like Google Drive,GitHub,MailChamp,Zendesk and so on.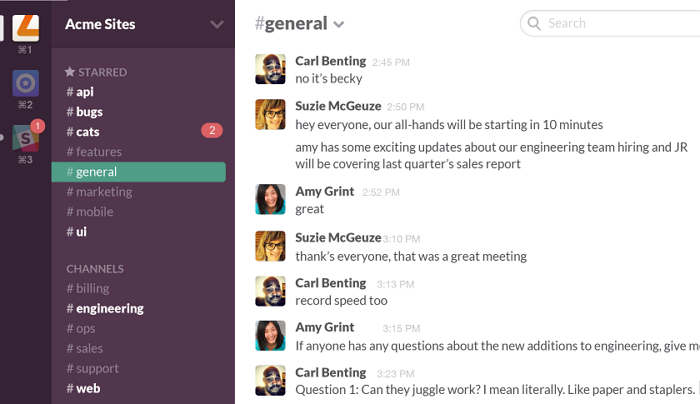 2. RingCentral Glip
Said to be one of the simplest ways for teams to have real time collaboration,Glip has managed to gain some popularity. It is an all-in-one team collaboration,productivity and messaging tool that proves to be quite beneficial for the modern day workforce. This group collaboration software has a lot to offer including video chat support,real-time chat interface,link sharing,file sharing,notes,shared calendars,and task management. It even integrates with well-known services like Dropbox,Box,Google Drive,GitHub and so on,and thus you will not need to face the trouble of switching tabs every now and then. Apart from these helpful features,Glip also has its mobile apps for Android and iOS,thus offering you more flexibility.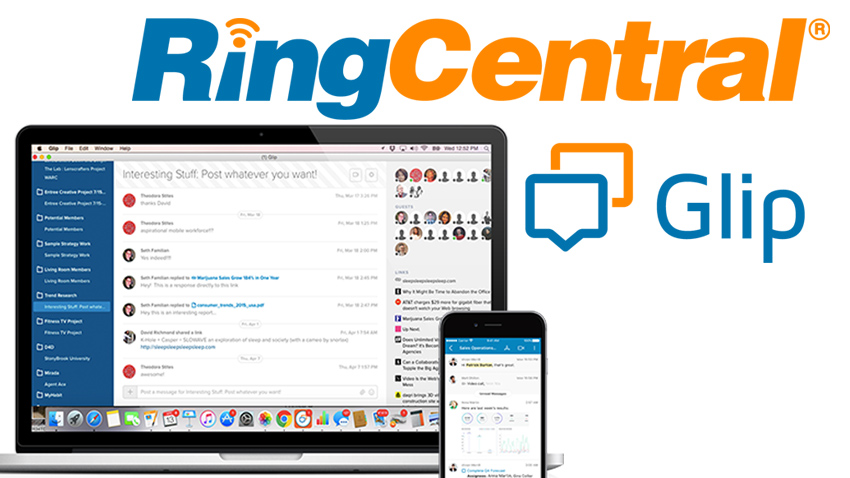 3. ezTalks
ezTalks is the best and the most popular group collaboration software with an ever-increasing list of happy customers. There are three different plans that you can choose from,one free and two paid. Even the free version itself has a lot to offer to make team collaboration very easy and organized. The free version of ezTalks allows you to host online meetings with up to 100 participants,enjoy HD video and HD audio which makes collaboration,particularly video collaboration,absolutely seamless.
Furthermore,you can also enjoy unlimited cynical meetings,whiteboard,multi-share,group messaging and presence,meeting controls,group and private chat,and a lot more,which surely will prove beneficial for any team that wants to collaborate online. If you are interested in adding more members,500,or up to 10,000 then you can opt for one of its paid plans. No matter where your team members are located,ezTalks group collaboration software will help make sure you have the best,hassle-free,easy,and seamless group collaboration experience every time.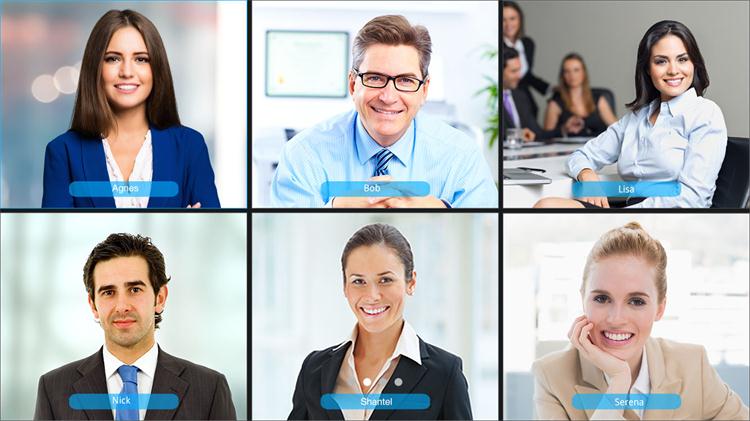 4. BroadSoft Team One
Today businesses use too many business applications together,which can result in information overload and then can cause low productivity in the offices. Keeping this in mind,BraodSoft created Team One,a remote team collaboration tool which combines all the team's app and works in one place. Team One combines contextual intelligence,team messaging,and communication features so that everything that workers need,they can get on one platform. Some of the features you can enjoy on using this tool are live meetings,click-to-call,business chat,integration with various business apps,and task management,and so on.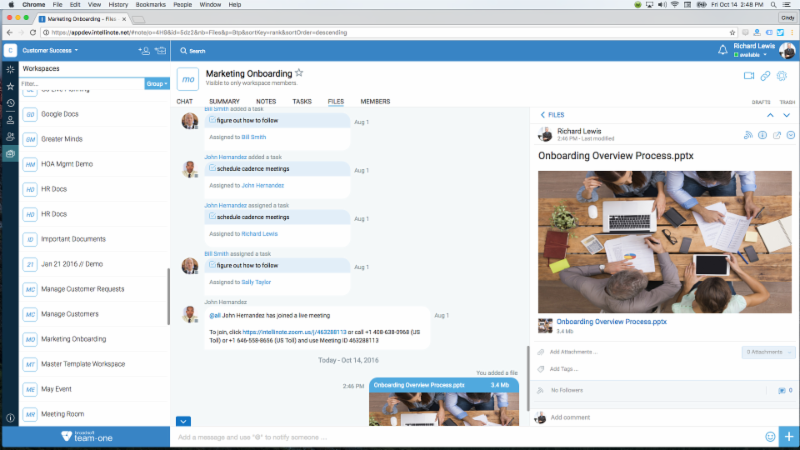 5. Asana
Asana is also a well-known collaboration software and has been designed to help companies keep track of the work of their employees and to get the best results. With the help of this tool,you can make to-do-lists for ongoing projects,send requests to your teammates or colleagues,and set reminders for any upcoming deadlines. You can organize your projects in a board or list format,and with the help of a search function,you can easily locate your past work. Asana helps you know how your work is progressing,facilitates conversation,and helps you stay organized.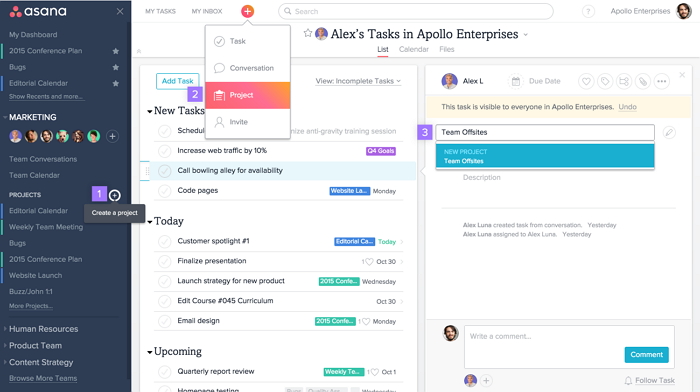 Group collaboration is important for the progress of a company. Even if team members may not be present in the same city,regular meeting or collaboration cannot be avoided and nor can it be delayed. Using these group collaboration software will certainly make things easier and organized for you. However,do spend enough time researching and finding the best software for your company,and then you can be sure of enjoying the best experience always.