Virtual Collaboration: Boost Your Business with Less Costs
Virtual collaboration has become popular in today's workplaces. More and more people are working remotely,be it from home or any other place away from the office. Technological advancements in computers have made this possible and very easy to make more organizations to embrace virtual collaboration. Faster and better Internet connection systems are to take the credit for the enormous progress in working away from the office. Working remotely is as productive as working from the office. It allows managers to harness talent from all over the world for the benefit of the firm.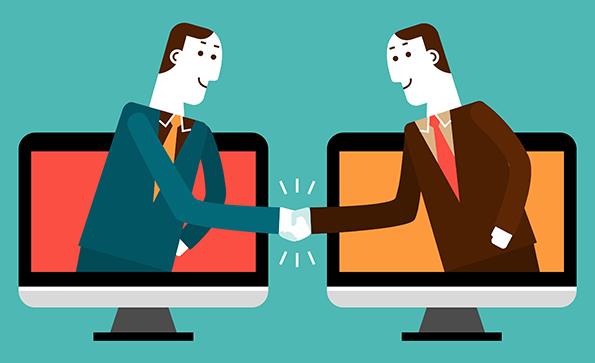 Virtual Collaboration Definition
What is virtual collaboration? Any term in the technology world with the word virtual in it is associated with computers. Virtual collaboration is when different people in an organization use computers to work from any part of the world without necessarily being at their workplaces. Software that supports virtual collaboration is installed on the computers to enable employees to work together without meeting physically. Fast and reliable Internet connection is needed for the software to work.
Why Enterprises Embrace Virtual Collaboration?
Any organization that embraces working remotely calls for discipline among participants to ensure the virtual team collaboration efforts actually succeeds. If you do not have a virtual collaboration system in your organization,what are you waiting for? Do not be left behind as technology makes workplaces better. Herein is why your enterprise needs virtual collaboration.
• Reduce Operational Costs
When employees do not have to meet physically to host online meetings,it reduces expenses such as transportation. This means the company saves more finances,which can be channeled to other sections of the organization.
• Save Time
An employee may be far away from the office yet there is an urgent meeting. Instead of waiting for him or her,the meeting or communication can still take place without him or her being in the room,thanks to the virtual collaboration. This saves time and promotes efficiency at the organization.
• Fast
It takes a little time to set up virtual collaboration. With a better Internet connection,it is faster to communicate with people from different locations. This fastens operations,making the company more productive.
• Convenient
This applies to participants. They can work from any part of the world without compromising their efficiency.
• Promote Flexibility among Employees
An employee can decide when to work on a project as long as he or she completes it within the stipulated time. This is helpful for employees who have tight schedules.
• Increase Productivity
All the above factors are directed towards making an organization better and productive. Eventually,all the factors contribute to achieving set goals. Remember,you need specific software to enable virtual collaboration. ezTalksMeetings is a great tool that supports virtual collaboration. It ensures all employees work as a closely-knit framework from wherever they are,for the growth of your entity.
A Useful Virtual Collaboration Software
ezTalksMeetings is a useful and easy to use virtual collaboration software. It makes hold virtual meetings a lot easier,ensuring all your video conferencing sessions run smoothly. It is easy to install and use as well. You will have to download the app and run it on your Windows,Mac,Android or iOS before you can use it. It allows you to schedule online meetings and send email notifications to participants.
This virtual collaboration software also allows participants to join meetings by clicking links in their notification emails. In this way they are able to exchange ideas. The presenter of the meeting can mute a participant or hold a private meeting within one meeting. The experience is similar to that of the physical meeting. The only difference is the medium in use. About sharing ideas,the software has an online whiteboard tool where everyone can contribute and follow what is happening in the meeting. Screen sharing is enabled to allow you to express your ideas and share with all participants.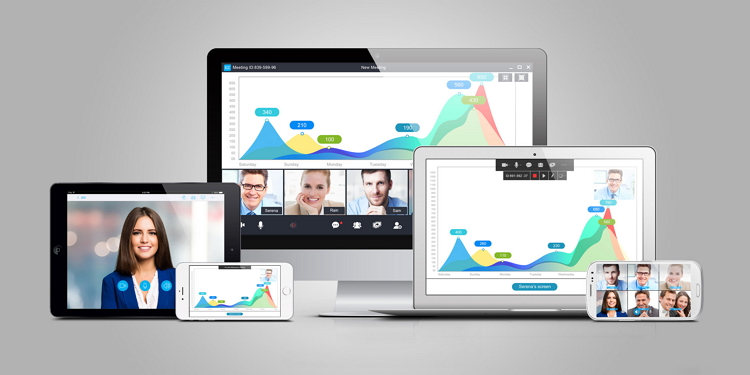 It has three plans: Starter,Pro,and Enterprise. The starter is free and is good enough as it accommodates up to 100 participants. If you have a bigger organization with up to 500 participants,you can try its Pro plan. The enterprise plan would be the best as it allows a maximum of 10,000 people. It is affordable when considering the benefits it comes with.
If you use ezTalksMeetings well,you will enjoy a number of benefits. Your virtual collaboration experience will be exciting and eventually,there will be improved performance in your organization.
Conclusion
Virtual collaboration is great for organizations. It is fast,convenient and effective. Do not deny your employees the chance to be part of an exciting experience. Introduce virtual collaboration to better your workplace,especially in terms of productivity. Do not forget to install reliable virtual collaboration software - ezTalksMeetings.