Skype vs WhatsApp: 2019 Comparison
Gone are those days when people would only use phones and pay huge bills to get in touch with each other,things have progressed and are much advanced now. Now many tools have been created using which you can voice and video chat with anyone,anywhere,without having to worry about the costs. The most popular software that allows you to enjoy these and many other features like whiteboard,video conferencing,instant screen sharing,and so on,is ezTalks. Apart from ezTalks video conferencing,there are two other tools that are more popular – Skype and WhatsApp. However,some people like using Skype and some prefer using WhatsApp,so which amongst these is better? If this is what you are now wondering then we shall help you discover your answer. But before we start with the comparison let us get to learn about both these tools in brief.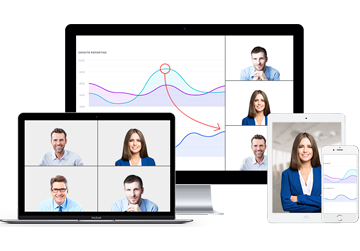 Easy & Free Online Meetings
Free for up to 100 Participants
Fluent Group Video/Audio/IM Chat
Screen Sharing and Annotation
White Board and Collaboration
Record and Playback
FREE TO START NOW
What is Skype?
Skype is a software that allows you to enjoy a conversation with anyone in the world. Many businesses and individuals use Skype to make free voice and video one-to-one or even group calls,share files and send instant messages to others. You can use Skype on your tablet,computer,and even mobile. It is free to download and free to use.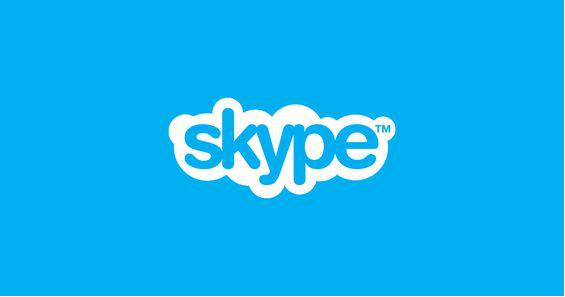 What is WhatsApp?
WhatsApp is a smartphone messenger app which is free to download. If you use this app with an internet connection,you can send messages,video,audio,and images to others who are also using this app. Together with this,it allows you to group chat,share location,send voice messages,and also video chat with anyone you want to as long as they also are using WhatsApp.
Skype vs WhatsApp – A 2019Comparison
1. Mobility
While WhatsApp was introduced as a mobile app,Skype was basically an app that could be used by computer users only,though calls could be made on other phones too. However,when more smartphones started being introduced and when communication shifted from desks to on the go,Skype was lagging behind. The app that it released had limitations and was not available for platforms like BlackBerry for a long time. So,Skype is ideal for computer users who want to enjoy good features,stability,and quality in their communication. WhatsApp,on the other hand,is more preferred by mobile device users.
2. Quality of Calls
WhatsApp does allow you to enjoy quite a decent voice call quality though many users also complain about echo and dropped calls. Skype conversely is one of the best that you can find on the VoIP market. The reason being Skype has its very own codec to encode calls and has always been maintaining a great service. It also offers HD voice. So,if you use Skype to make calls you are sure to enjoy a much better call quality than what WhatsApp could offer,of course,if the other factors that impacts call quality are also favorable.
3. Ease of Access
How easily can a person be contacted using these group video chat apps? If you use Skype you will need the person's Skype name,for which you need to contact the person beforehand. Users are identified in Skype with the help of their nickname. WhatsApp,uses the phone numbers that are already saved on your phone. So,whosoever is in your phone contact list and uses WhatsApp,can be contacted almost instantly. You do not need any prior detail sharing,no nickname,and no IDs. This makes it quicker and easier to contact people using WhatsApp.
4. Cost of Data Consumption
Both WhatsApp and Skype offer unlimited and free voice calling. As far as the price is concerned it will be reflected in the data consumption. Skype does offer a great call quality but that also uses a lot of data. If you spend one minute calling someone over Skype it will drain more of your data compared to what using WhatsApp for a similar duration call will. Though this will not make much of a difference if you are using Wi-Fi,if you are on 3G or 4G connectivity then it does matter. So,if you give more importance to call quality,then Skype is your choice,but if you consider data consumption then you likely should settle for WhatsApp calls.
5. Features
If features are compared than Skype does have a lot more to offer. Apart from the features that both share in common,Skype also offers file sharing,screen sharing,collaboration tools,business features,conference video calls. One more thing that needs to be mentioned here is that Skype allows you to call anyone who has a phone number,even if they do not use Skype. Though this service is paid,it is available for you to take advantage of.
6. Number of Users
The number of users a service has can impact its free calling facility. The more the number of users better are your chances of enjoying free calls. Though Skype has been in existence much longer compared to WhatsApp,and there also was a time when everyone would contact each other using this tool,but now things have largely changed. Since smartphones are more popularly used than computers or laptops,WhatsApp enjoys a much larger number of users. In fact,the number of users WhatsApp has is about 5 times more than what Skype does.
Yes,there was a time when Skype ruled,almost everyone used it,but things have taken a different turn now. WhatsApp is gaining more and more popularity each day. However,this does not mean Skype is extinct or ever will be,because there are still many who are more interested in call quality and do not mind using IDs and nicknames to make calls,and there are also others who have no time to waste and making a quick call just browsing through their contact list seems much easier. So,to conclude we can say both Skype and WhatsApp are good in their own ways,and which one you shall select amongst these is more a matter of preference and priorities. PNG Images via VipPNG & PikPNG