Skype vs Viber: Which Is Better?
The increasing demand of better means of communication since long has encouraged experts to introduce various types of software options to enable people communicate online with several people at a time without moving out of their comfort zone. Though various online audio and video communication software tools are available these days but Viber and Skype are considered as the best of all. But when two top wrestlers are in the wrestling ring then you will have to find the better of the two to find the best one. Similar is the condition here,to find which is better Skype or Viber you will have to compare them. Before comparing Skype vs Viber you must know what is Skype and what is Viber.
What Is Skype?
Skype is a software that was initially introduced in 2003 as an application for sharing music. Later on it was acquired by various companies including eBay and Pension Plan Investment Board of Canada. Ultimately,it was acquired by Microsoft in 2011. Since then it is being used as an instant messaging app that provides services of video chatting and online text messaging. The users can now transmit both video and text messages along with exchanging digital documents like video,images and texts. Today Skype also allows video conferencing calls.The users can use microphone for sending voice communication,webcam for sending videos and send instant messages through Skype by using. Skype also allows free calls to the other Skype users whereas calls to the mobile or landline phones connected to other networks are chargeable through Skype Credit,its debit-based user account system.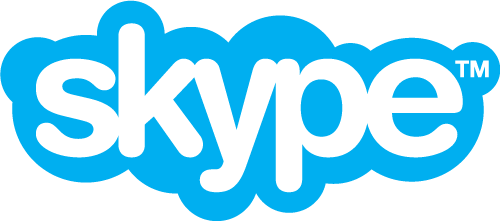 What Is Viber?
Viber is a communication software that was developed in 2011 in direct competition with Skype by an Israeli company Viber Media controlled by a chief information officer in the military of Israel. Its android version for Windows and Blackberry phones used by over 90 million people was launched along with HD video engine in 2012 so that it can be used for sending and receiving group text and video messages through iPhone and android devices. In 2013 it was officially released for sending voice messages through the Windows 8 enabled phone devices.
Today Viber is used as an application for VoIP or voice over IP and cross-platform instant messaging but initially it was taken over by a Japanese MNC Rakuten from its Israeli developer company. In December 2016 Viber was used by over 800 million registered users for exchanging audio,video and image messages as well as files and documents in addition to instant messaging.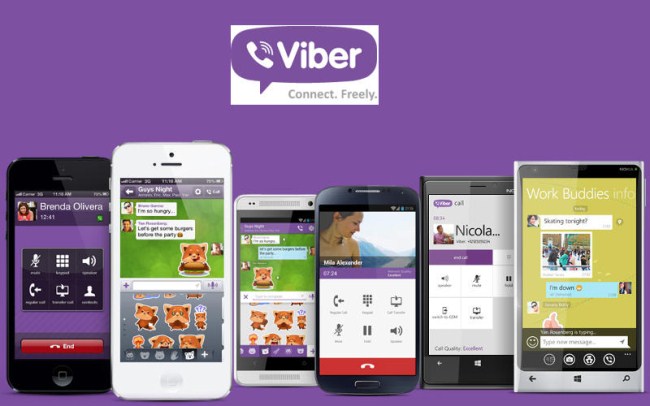 Skype vs Viber: Which Is Better?
Though both Skype and Viber are strong communication software options still there must be certain differences in them so that you can compare them to find out which is better one. The comparison Skype vs Viber provided in this write-up will help you in making a good decision in this regard.
Compatibility:
Viber was developed as an iPhone app but it is not compatible with Blackberry,Android,Symbian and Windows devices. Their results with iPhone are the best even if it works with other Apple devices also. Skype,on the other hand,was initially developed for computers but today it can be used on most of the computing devices available in the market including iPhone and Smartphones. You can make video calls for free through Skype regardless of the platform you are using to log on Skype. It can also be used for instant messaging and online chatting just like sending text messages ordinarily. In this way Skype is better than Viber as the later one lacks compatibility with most devices available in the market. Viber should include instant messaging feature in it to gain popularity among youngsters.
Integration with devices:
The best feature of Viber is its high level integration with iPhones as it syncs with your contacts automatically and put small icons on the contacts that use this software for their communication needs. Moreover it does not interfere in the working of other features of your phone unless you are called by someone using Viber as it runs silently in the background of your device. But such features are not found in Skype. You will have to login with Skype to start receiving calls as does not launch automatically and logged in automatically as you turn on your mobile device to receive calls.
Calling facility:
Skype enables you to make calls even to the persons who are offline or have not subscribed with Skype. Though Viber also provided such call making facility but it routes such calls through phone app of your iPhone. In this way you can use Skype to make calls at minimum price even if you are using your device in Wi-Fi enabled building but out-of-coverage area of your cell network. But the use of Viber is limited to the Viber users only. Thus,Skype also allows you to make calls to the people not residing in other countries. The low price VoIP routing of Skype is available in more than 40 countries whereas Viber is still using traditional communication channels for which the users have to pay higher fee for international calls
So,the comparison of Skype vs Viber provided in this write-up shows Skype is better than Viber even if both are equally strong online communication tools. The Viber users will have to encourage other to use iPhones and remain online always to communicate with them free whereas Skype allows its users to use any platform to login into it. Though Skype can be considered better than Viber on these grounds still it cannot be considered as the best of all communication tools available these days all over the world.