Internet Video Conferencing: How to Use Video Conferencing over Internet
In today's globalized business environment,it is becoming increasingly urgent for you to build strong relationship with colleagues,customers,commercial partners and more,and collaborate in real time on business projects. Rather than spending a large amount of time and money to gather everyone in the same place,you're sensible and wise to have Internet video calling to keep close to them. To have an Internet video calling,you ought to rely on Internet video conferencing.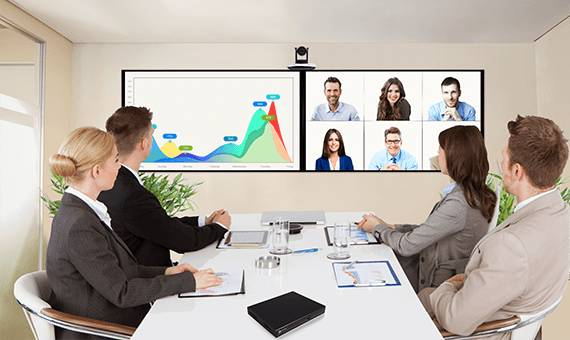 Part 1: What Is Internet Video Conferencing?
Internet video conferencing,also named Internet videoconferencing,refers to conferences that allow you to meet and chat with colleagues,commercial partners and others located anywhere in the world face to face,and interact via audio,video,text,documents,photos and more by virtue of high-speed Internet,computers,webcams,speakers,microphones or smartphones that have built-in cameras and speakers.With the help of Internet video conferencing,business travel is not the only way to get close to colleagues,commercial partners and others dispersed all around the world. Actually,it offers a much better way to get in touch with them as soon as possible and collaborate on business things.
Part 2: How to Use Video Conferencing over Internet?
To use Internet video conferencing services,it's essential for you to apply some professional and reliable third party tool to let you host web video conference or client-side video conferencing. With this in mind,ezTalks Meetings comes in handy.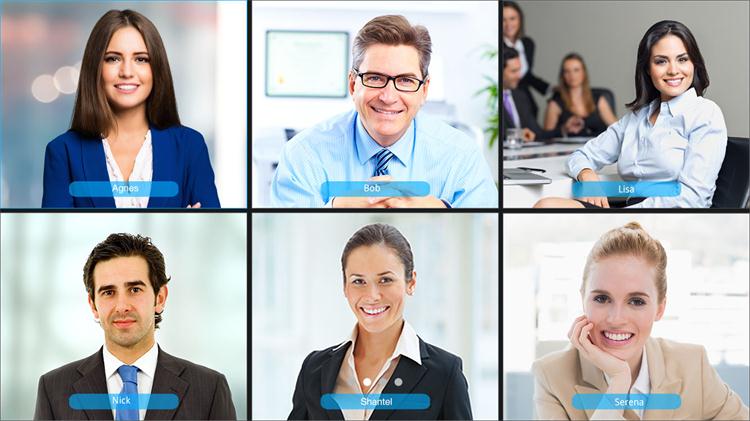 It is powerful and trustworthy Internet video conferencing software simplifies the way how you start video chats on the Internet. Listed below are its key features.
ezTalks Meetings - Internet Video Conferencing
•Host up to 100-participant video chat at a time for free.
•Host up to 500-participant video chat at a time with the pro version.
•Meet in no time or meet at a scheduled time.
•Fully equipped with HD video and HD voice.
•Support screen and whiteboard sharing.
•Support messaging privately or in a group.
•Enable to keep track of video chat by recording and save as audio and video files.
•Work well on Windows PC,Mac,Android device and iOS devices.

Download and install ezTalks Meetings on your Windows PC. If you want to use it on your Mac,Android or IOS devices,please go to Download Center for the right downloading. Here we plan to show you how to use video conferencing over Internet on your Windows PC.
Step 1. Launch This Internet Video Conferencing Software and Sign In/Sign Up
To start with,launch this Internet Internet video conferencing software - ezTalks Meetings on your Windows PC. Enter your email address and password to sign in or just use your Google or Facebook to sign in. If this is your first time to use ezTalks Meetings,you can also create an account by clicking Sign Up,the button in the lower right corner.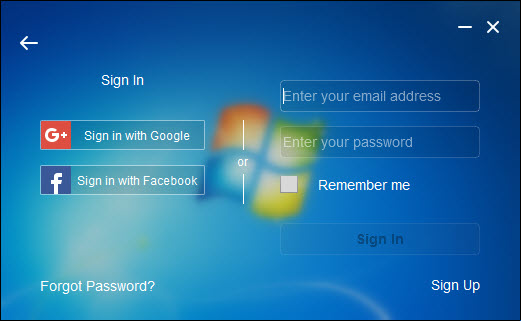 Step 2. Start Internet Video Conference
In the home window,click Start Meeting. This brings you into a virtual meeting room. Adjust the microphone and speakers and ensure the webcam in the right place. Then,click the Invite button to invite colleagues,commercial partners or others to join the video conference room by sending emails,or just by sharing the room ID. When they receive your invitation,they can join the video conference on their computer or smart device.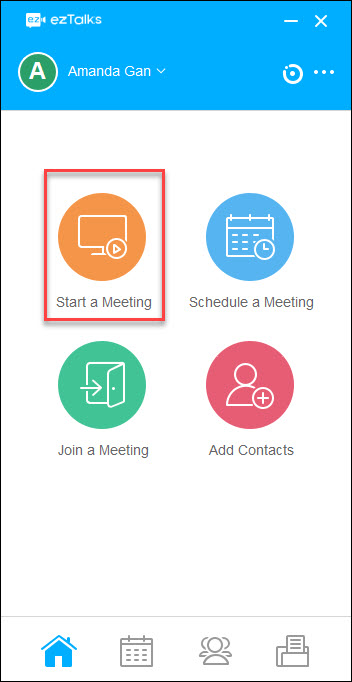 In the part above,we have introduced you what the Internet video conferencing is and how to use video conferencing with ezTalks Meetings. Broading speaking,Internet video conferencing makes it super easy for you to stay connected with colleagues,commercial partners and others and make collaborations efforlessly.
You Might Be Interested in
•Top 5 Video Conferencing Software for Windows
•Best 5 Internet Video Conferencing Software for Free
•HD Video Conferencing Equipment Makes Your Meetings Affordable
•Enterprise Video Communications Via Video Conferencing Is Easy