Internet Training Can't Be Easier with Video Conferencing
To stand out in the fiercely competitive market,your enterprise must increase input in employees,technique,information and resources,among which employees come first. Good comprehensive quality of employees turns out to be quite beneficial for enterprises to stay competitive. That's why many enterprises are willing to spend a large amount of time and cost every year to conduct a variety of training courses to improve employees' skills and knowledge.
What Is Internet Training?
In the past,if your enterprise plans to provide training courses for employees,it usually brings employees together in a large meeting room and then carries out the training source,just like students' having classes in a school. If employees needing training dispersed over the country,they have to go on business travels to attend the training. With the emergence of internet training,they don't have to do that. Internet training is quite different from traditional training. It breaks the geographical restriction to gather employees that need to be trained in a virtual training class via internet.
Why Choose Internet Training?
As it is mentioned above,there are two ways to conduct training courses: traditional training and internet training. Compared to traditional training,internet training course has its own advantages. Employees,especially those scatted over the country,don't have to set aside the ongoing projects and travel a long distance to come to the headquarters for training,which helps reduce lots of time and cost.
Internet training is much more flexible that employees can get trained,no matter whether they are at office,home,hotel,railway station,airport or any other place. As you know,traditional training at a time is available to limited employees due to space-limited meeting room. However,with internet training mode,many more employees can train at the same time. To get more information about Internet training,you can check advantages of Internet Training>>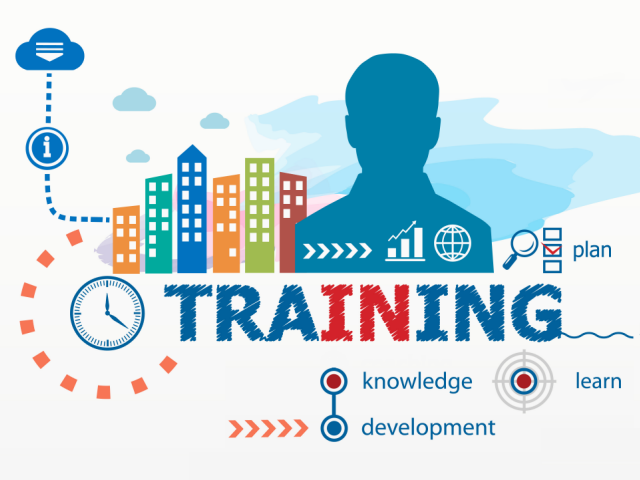 How to Conduct Internet Training Course?
Now,you have a clear understanding about internet training,then how to take the internet training course? Do you need some equipments? Actually,it up to you. To conduct the internet training course for your employees,you need to adopt video conferencing technology with which you can easily bring employees dispersed in two or more different locations to get together and have "face-to-face" internet training. Now,there are two ways to carry out internet training course with video conferencing technology.
Method 1: Conduct Internet-based Training with Hardware Video Conferencing
One method is to adopt hardware video conferencing,like Polycom,VCON. All you need to do is to purchase a hardware video conferencing and install it in your main venue,and configure necessary peripherals,including speaker,camera,sound box,display screen,power amplifier,projector,mixing console and microphone in main venue and other venues.
Hardware video conferencing features in HD video,HD audio,easy operation,high stability and high security. If you concern most about these aspects,you can choose hardware video conferencing.
Method 2: Conduct Internet-based Training with Video Conferencing Software
Although hardware video conferencing delivers HD video and audio for internet training,it is too expensive and has a high bandwidth requirement. Taking these into consideration,you may prefer to use video conferencing software,like ezTalks Meetings.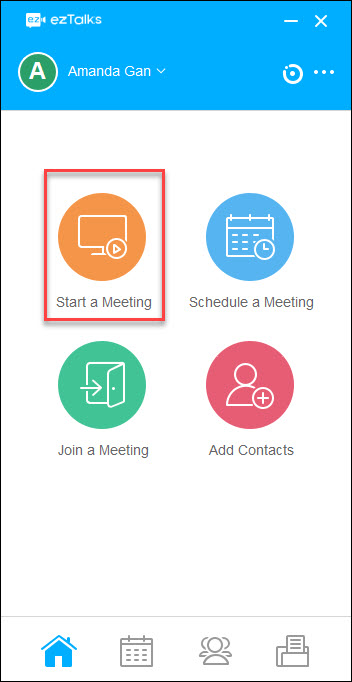 Video Conferencing software costs much less,and is more flexible. It even allows you to make something customized. You just need to install it on your Mac,Windows PC,Linux PC,Android and iOS devices,including,mixing console and microphone in main venue and other venues. You can also purchase an all-in-one video conferencing equipment,like ezTalks Onion,to take the place of microphone,camera and speaker.
Then,conduct internet-based training wherever you are. During the entire training course,you can share interactive whiteboard,desktop,applications and files to your employees,text with any employee or all with the built-in instant messaging. Unlike hardware video conferencing,video conferencing software empowers you to record the whole training course or some important episodes and save the internet training logs,so that your employees enable to go over for it to get any missing point back. Get more on how to use video conferencing software>>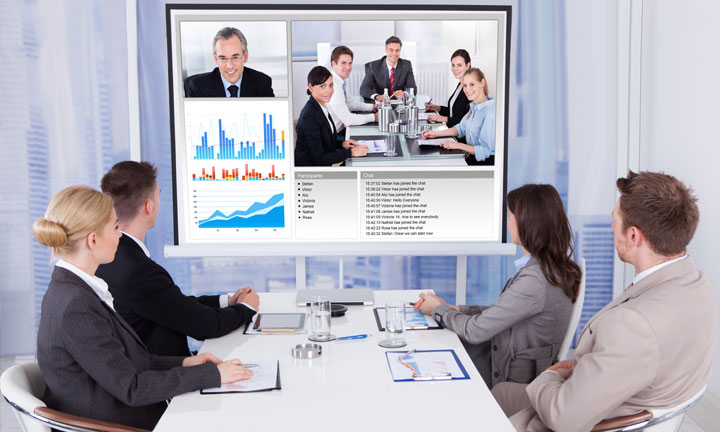 Is it quite easier to conduct internet training with the help of video conferencing technology? Just have a try and you will find many more.