How to Record a Webinar on Mac?
In the business field, seminars are powerful tools. You can connect with industry leaders, learn more about your field, and double your productivity. What if you could log onto a computer and attend seminars at your convenience? Webinars, aka online seminars, give you that, and more.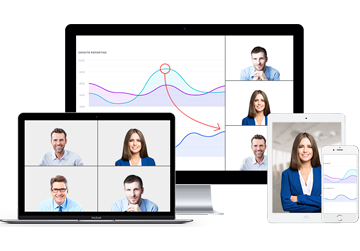 Best Webinar Recording Tool
Free for up to 100 Participants
Fluent Group Video/Audio/IM Chat
Screen Sharing and Whiteboard
Webinar Cloud Recording
Webinar Custom Branding
Sign Up Free Now
The Best Tool To Record Your Webinar On Your Mac
Using a built-in mic and camera, a webinar allows you to teach and hold events like seminars to anyone around the world. You can do them live using your Mac or record them for on-demand use. There are many webinar software companies that promise to make the process easier. We've tested a lot, but ezTalks Webinar brings a simplicity to the process that never experienced before. Here are some of the things that make ezTalks user-friendly:
Interactivity: When it's time to host your webinar, a platform that allows your attendees to feel engaged is key. The app allows you to share your screen, message participants and has an interactive whiteboard. The webinar Mac app makes it easy to start, record and manage with a few clicks.
Analytics: When you can measure something, you can improve it. You get access to a dashboard that shows participation and attendance stats. During the webinar, you can conduct polls and surveys to track the interest of a live audience. After the webinar, you can get reports about the webinar, register and participants to analyze your webinar more effectively.
Management: You want to appear well organized to your potential attendees. The tools build in ezTalks help email invitations, set agendas, and rebrand your webinar. You can even assign roles to hosts or moderators.
Automation: The recording option allows you to playback a previous webinar. You can set playbacks at intervals so that you can reach more people and get more leads. It allows you to run webinars on autopilot.
Ease of use: There's no fluff. It's a clean interface that gets the job done in a few clicks.
Why Need To Record Webinars On Mac?
For the uninitiated, creating a webinar is confusing. If you manage to figure it out, you should record your webinar session. Mac users rejoice. If you ever wondered, "Can I record a webinar on my Mac?" the answer is Yes! Macs are perfect for webinars for the following reasons:
a) You can record a video or presentation beforehand to present to your webinar participants. Tools like Quick Time allow you to record your screen, so you can create handy presentations to playback to your audience.
b) Macs come with built-in tools to help you edit your recording. Apps like iMovie help create a clean product to upload for future viewing.
c) The reliability of Mac computers means your laptop won't use excess resources recording. Imagine you planned for days to deliver the perfect webinar, only for your computer to crash! It's unlikely with a Mac.
d) It's good to archive and create a back-up of your recorded webinar. Tools like iCloud help you achieve both.
How To Record A Webinar On Mac With ezTalks?
What's great about ezTalks is the easy and hassle-free way to record a webinar on Mac. Here's how to do it.
Step 1 You will first need to create an account with ezTalks. Go to ezTalks.com and create an account. When you create the account, you can go to the dashboard to create webinars. ezTalks Webinar gives you 100 free recording minutes which stands out from the rest.
Step 2 Download the ezTalks Webinar app on your Mac. You can do this in three ways. Visit the Download Center at https://eztalks.com/download. Click on the Mac Download link. Another way is to scroll to the bottom of any page on the eztalks website and click the "Mac App" link in the Download Navigation. Finally, on the dashboard, there is a download icon. You need a Mac OSX 10.10 or higher. The file will download to your Mac. Extract the file and drag the ezTalks icon into your applications folder.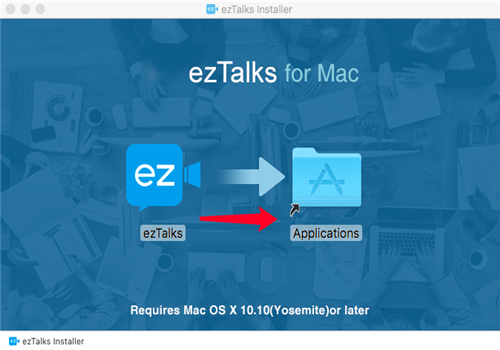 Step 3 Open the ezTalks app and sign in with your ezTalks email and password. After the ezTalks window opens, select the Webinar icon. Please note a Meeting is not a Webinar. ezTalks will redirect to the web dashboard to create your webinar. Create the webinar, hit publish, then right click on the webinar and press "Start". The webinar app on your Mac opens immediately.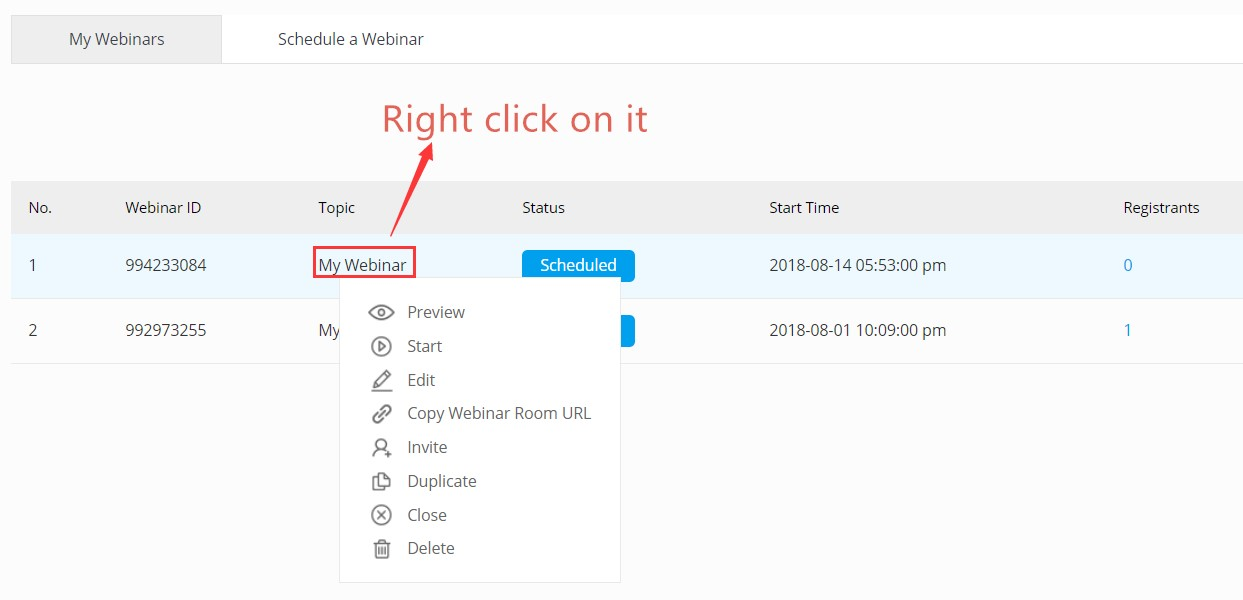 Step 4 The ezTalks app will prompt you to check your sound. If you're not sure how to record a webinar on Mac with sound, the ezTalks interface helps. It leads you to the system preferences to test sound. No sound means attendees log off. This part is vital before you invite your customers and colleagues to attend the webinar. You get no second chances for a first impression.
Step 5 After the sound test, hit the "Record" button. ezTalks Webinar gives you the option of both local recording and cloud recording. As you want to record webinar on Mac, select Local Recording. Besides, you can pause your recording and resume it at any time. In the meanwhile, you have the options to share your online presentation, manage participants, and chat publicly or privately. You can even illustrate ideas with the built-in interactive whiteboard. Once the webinar is over, click the stop button and end the webinar with the button at the bottom right.
Step 6 The ezTalks app will create a folder in your "Documents". In the ezTalks folder, there is a "Record" folder. Your webinar recording will be there! You can also edit the video on your Mac with an app like iMovie or use this file for playback without any edit. Go back to your web dashboard and upload your recorded file to the cloud storage. You can now schedule automated playback webinars!
Conclusion
These steps can help you record a webinar on Mac quickly. Remember, webinars are a powerful tool to teach, market and get leads. A handy webinar tool like ezTalks Webinar makes the process convenient. If you're not using webinars, power up your Mac, download the app, and create a webinar to add to your marketing funnel today.