Different Types of Telepresence Systems Introduced
Telepresence is said to be a sophisticated kind of robotic control and in this a human operator is given a sense of staying on location and so the entire experience looks like virtual reality. The remote control and the operator can operate the system from a great distance. The feedback and control is done by the telemetry over the wires,wireless links,optical fibers or the internet. The main objective of the telepresence system is to provide interactive audio and video among locations with real like audio quality and real like video images.
The applications of telepresence systems includes working in any condition like extremely cold or heat,low or high pressure and even in other situations that are dangerous to human life. Telepresence systems are even used to handle toxic materials,disarm bombs and take dangerous military missions. Telepresence systems are suggested as a way of performing surgeries by remote control and also a method of carrying out nanoscale operations. Here we will introduce 3 such telepresence systems that you can choose according to your needs.
1. Cisco Telepresence IX5000 Series
This series is the organizations first triple screen product. You get high quality video and audio with rich collaboration function for the vivid immersive experience that is available today. The Cisco telepresence system is designed to use easily and brings together customers,teams and partners to conduct meetings and make quick decisions. The lifelike,immersive experience improves engagement that rapidly makes trust and relationships. With Cisco telepresence system you can enhance your meetings with the help of rich multimedia capabilities as well as multiple shared sources. You get an uncompromised experience that increases your utilization. It gives us the HD quality video and best theatre like audio. Participants are allowed to share multiple contents on three LCD screens. The standup mode in the system lets people move in the room. The series features a new and sleek industrial design which is inviting and very easy to use. The integrated fill lightning provides best quality video images,and eradicating the requirement for extra light reflectors.Key Features:It has three 70 inches LCD screens that provides optimal viewing experience
One subwoofer and 18 custom speakers that deliver theatre like audio
4k ultra HD cameras that captures complete room
Raised microphone bar permits audio pick up and reduces sound blockage
Enhance your meetings with multimedia abilities and various shared content sources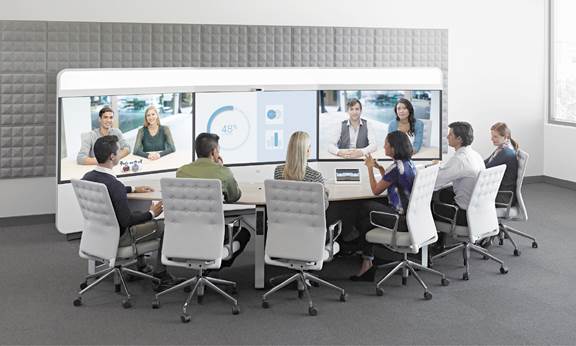 2. Huawei TP3106-70 Immersive Telepresence System
Huawei produces an immersive and across the table meeting experience for 6 people. With Huawei's designed codec,three 70 inches HD display and patented panoramic camera this telepresence system sets a great standard for telepresence. It gives us three data displays,intelligent video enhancements,multiple audio for localization all this to make sure both visual and audio quality and user convenience. The system brings together the entire team together who are geographically separated and makes them a single team.
Key Features:
Huawei's motion enhancement technique improves vital details like people's faces and the super error connection allows the system tolerant of loss
Three 70 inches display gives an immersive meeting and 3 22 inches display shows presentation at resolution of 1080.
10 inches touch panel with intuitive GUI makes conferencing set up simple
Versatile set up allows 6 participants for remote conference and 10 participants for local conferences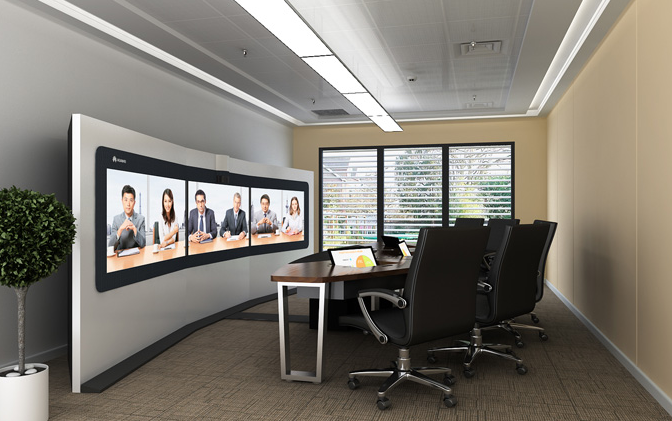 3. ezTalks Onion System
Now ezTalks system is said to be truly modern and innovative. The ezTalks Onion is tooled with hardware and cloud made software for easy conference room solution. Onion is a real time dialogue and collaboration video conferencing device to keep you connected with your colleagues. You get an outstanding resolution with 120p broad angles and 1080p camera that helps you to see the details more clearly in the conference. ezTalks Onion gives you a faster,smoother and secure video streaming through cord or cordless connection in a meeting. It not only holds a conference with HD quality microphone to give a superb sound but sounds huge than the size with customized dynamic.
Key Features:
Conduct FREE video conference with up to 100 participants for 40 minutes without limit on number of meetings
Conduct online lessons,presentations and business discussions without any interruption
Has professional conferencing software that is ezTalks Cloud Meeting
120p broad angle lens and 1080p camera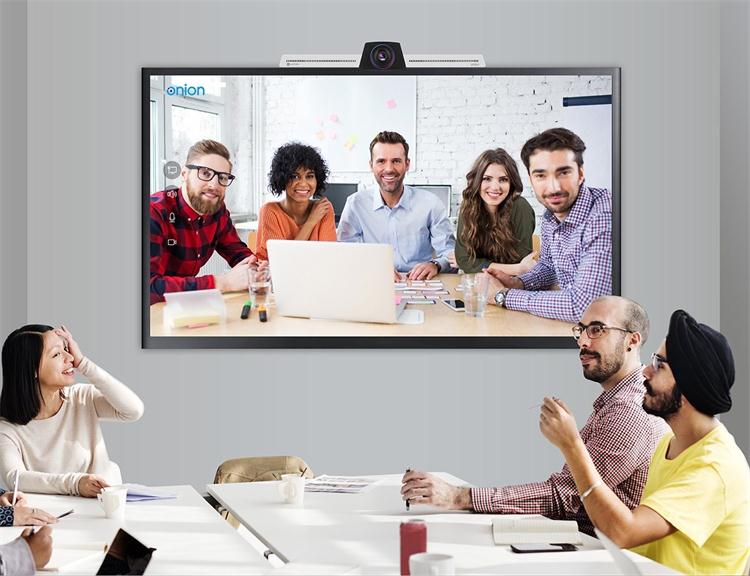 As we all know that it is very important to stay updated and take quick decisions in this fast moving world. You cannot afford to travel every time for meetings and conferences. And hence you have to take help of technology. With the help of telepresence systems you are able to solve all the problems that arise in your company. And you can do this while staying at any place and anytime. Telepresence systems like the Cisco telepresence IX5000 system series,Huawei TP3106-70 telepresence system and ezTalks Onion are said to be the best in industry. You can choose any of this system that suits your needs. We have provided you with complete description and features of each of them so it gets easy for you to select the best for yourself.