4 Best Online Communication Programs
In recent days,managing a big team or frequent meeting with a client is very important for a business. Sharing a business plan with your team members or showing a demo to your key client is one of the essential jobs to do. But,sometimes,you might not handle the situations properly for distance and travel expenses. So,here are the four best online communication programs which make your tasks easy by saving the travel expenses and time.
1. ezTalk Cloud Meeting
If you want to communicate with your team or host meetings online,the best solution is ezTalk Cloud meeting. Through this app,you can easily host or attend any meeting,no matter where you are. This is one of the most popular and vastly used online communication program used for online seminars,meetings or video conferences.You can get the maximum out of this app by just download it on your mobile or browse their website. Joining is very easy and you can get a handful of features for free which you can't get in any other communication programs available in the market. Here are the few of them.• You'll get a stable and clear video conference and meeting experience on this program.
• You can record online meetings as well.
• You can easily share your screen with the members.
• Other useful tools like remote control,whiteboard for explanation etc are available to help you with your seminar or meeting.
• You can schedule or join a meeting with a reminder.
• Most importantly,no matter what your mobile platform is,it supports all iOS,Android,Macintosh OS X and Windows devices.
• You can add up to 500 members to your meeting or conference list.This is assured that you can't get these features in any of the communication programs for free. You just need to download the app or go to their website and join for free. That's all and you are all set to host your meeting. So,try ezTalks Cloud Meeting today and feel the difference from the other communication apps.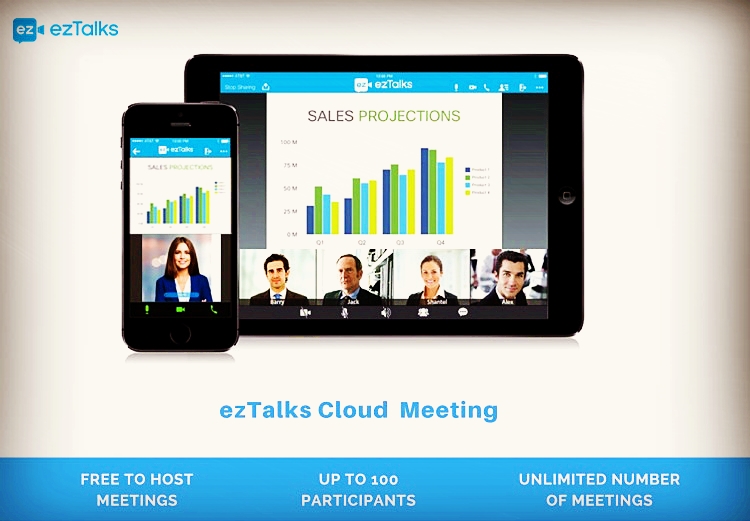 2. Google Hangouts
Hangouts is the native app developed and distributed by Google. Thus,it's very famous. Through this free online communication app,anyone can schedule,join or host a meeting easily. But,unlike ezTalks Cloud Meeting,you can only add up to 10 people for the meeting or conference list. So,if you have a small team to host,this program is very useful. You can even make Google video conference calls. Hangouts supports all the platforms like iOS,Android or Windows. After installing the app or through the hangout website,you just need to log in with your Gmail id and you are all set for your meeting. Add participants with their email IDs. You can even send them invitations and reminders.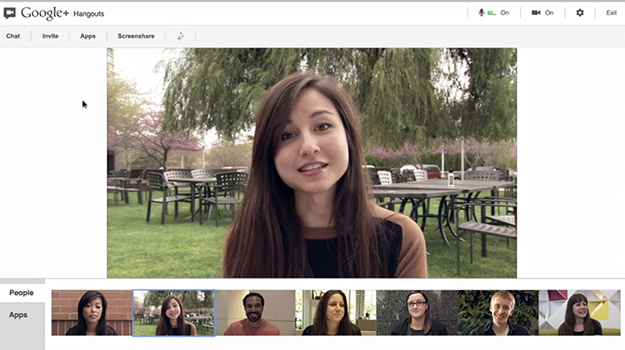 3. GoToMeeting
Another very useful and popular online communication program is GoToMeeting. If you want to meet your customers,your team members or computer users,this is a great program to try. This online transmission is very secured and encrypted. So,you don't need to worry about the privacy and security of the conference. You can even add members by sending them the link to your conference by email id. GoToMeeting offers the features like sharing screens,conference calling,hosting meetings etc. But,to use their service,you should have to be a paid member.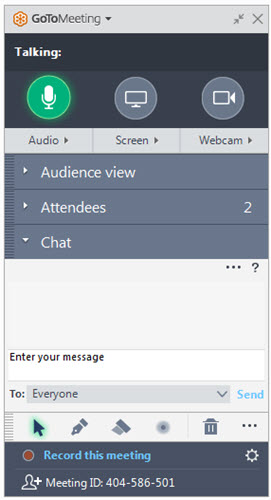 4. Zoom
Zoom is also a vastly used online communication program. This program offers you some great features like video conference,screen sharing for desktop or mobile,streaming live videos or even record a meeting or conference. Zoom also offers you the liberty to share group chats,images and files with the participants. Through an interactive whiteboard,this online communication program makes your conference a lot easier. Joining to Zoom through their app or website is very easy and you can all set to host a meeting in a few minutes.
However,Zoom allows you to add only 50 members for your conference or meeting on its free plan for 40 minutes only. If you have a large team to host,you need to subscribe to its paid plans.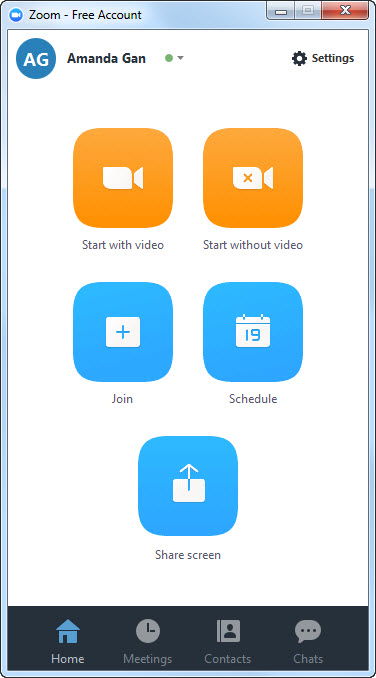 These are the best and vastly used online communication programs that allow the users to host a meeting or a conference or a seminar in no time. You don't need to waste your precious moment for a conference by travelling or expense huge bucks. By using the programs like ezTalks Cloud Meeting,you can simplify the online communication process a great level.