Big Update of ezTalks for Windows Version 3.3.5
ezTalks has released a new version for Windows,which brings quite a number of terrific features and bug fixes. With the new update,users will have a wonderful experience in video conferencing with ezTalks.
Highlights of the changes in this version:
1. Pollingand Voting during a meeting is added to the Windows app. Users can easily launch a poll as well as vote during a meeting: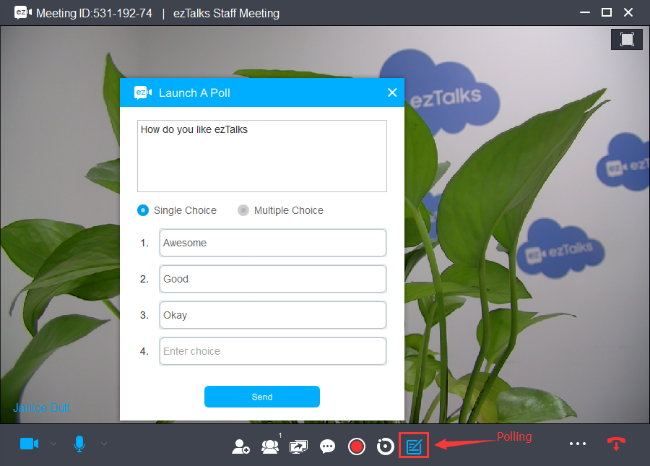 2.Syncing scheduled meetings to the default calendar on your Windows computer in addition totheOutlookandGoogleweb calendar: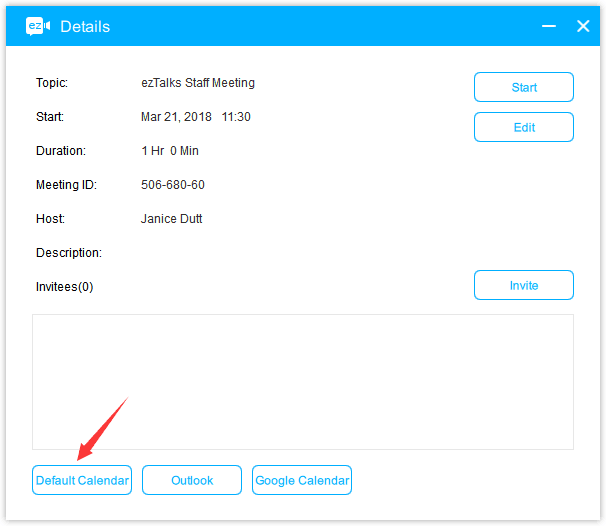 3.Relocating the path of recording files for users to find them in the simplest way.4.Fix the bug of scheduling a meeting with error: end time must be later than begin time.5. Fix the bug that users cannot share an area of the screen.Download the app and enjoy the new feature now!