Big Update of ezTalks for iOS Version 2.6.3
ezTalks has published a new version for the iPhone/iPadapp,whichis version 2.6.3. The new update brings quite a lotof new features which makes the mobile app more user-friendly.
Highlights of the new version foriOS:
1. Improve the feature of hosting an instant meeting. On the Meetings page,you can instantly start a video call with the camera on,or an audio call with the camera off. This new feature makes the ezTalks mobile app much more intuitive to use.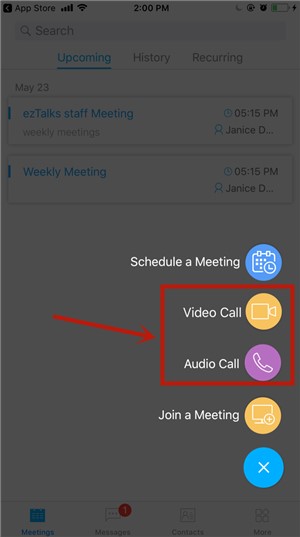 2. Improve the layout of the contact page. You can easily find the way to start a video call,audio call or chat directly with your contact.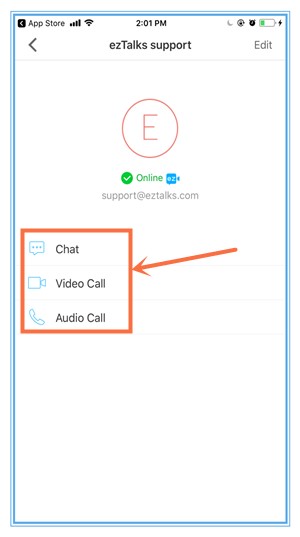 3. Add the feature of bulk delete contacts. You can easily delete a batch of contacts at one go.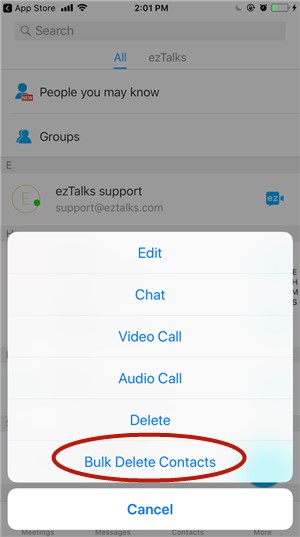 4. Add ringtone when receiving a video call or audio call. If you have signed in the ezTalks app on your iPhone or iPad and leave it running in the background,you can hear the ringtone if other people video call or audio call you. This feature is also available on the Android app.5. Add the feature of receiving the sharing audio from Windows app. If the presenter shares a media file,such as video,movie or music,you can hear the audio when joining from the iPhone or iPad,which is also available on the Android app.Download the app and enjoy the new features now!