Best 5 Web Presentation Tools for Free
In an expanding world where the market is no longer defined geographically,it is essential that one keeps contact with an increasing client base. Traditional presentation done offline are now seamlessly shared online with a wider range of audience and users through various web presentations,aided by free web presentation tools,to increase sales,revenue and reach.
Online web presentation is efficient,cost effective,risk free and ultimately user friendly. It not only helps author of such presentation to reach a larger audience,it also helps archive it electronically for easy retrieval at any time,on demand. You can also edit,update and improve on the content of an original web presentation.
Basically,a web presentation is the conversion of an offline presentation into a format that can be accessed online,from anywhere at any time. They sometimes PowerPoint presentation with audio or video. Web pages can be added in addition to web links,social media links,forms and more,to ensure the presentation is engaging and highly interactive.
The dynamic nature of the Internet with respect to its everyday development makes it difficult to set in stones what web presentation. To different users with varying needs,web presentation means different things according to the solution they seek. However,it must not be confused for online/web meetings.
Three common forms are available for web presentation according to format,tools used and sometimes,where it is made available. For online slide decks,PowerPoint presentation is uploaded to a website and placed in a simple viewer,it is the most widely used and the least sophisticated. It is mostly shared via SlideShare. A platform that gives your work to about 60 million monthly visitors.
In Narrated Audio Presentations,synchronized audio narration is added to a web presentation. This affords the viewer a better chance of learning and gives a sense of interaction with a human feel. Online seminars (webinars) can easily be converted into this format. The most sophisticated and highly interactive format of web presentation is the Interactive video presentations. It is a total multimedia package which allows the presenter to leverage on gestures,expressions and props as they engage in an interactive session with their audience. It gives the audience a higher level of connection. KnowledgeVision is one platform that takes the largest share of this market as it does in the narrated audio presentations,too.
Five Best Free Web Presentation Tools
To help you create your web presentation in any format you wish for,below are best five (5) free web presentation tools.1. PreziPrezi is not only a great web-based presentation tool,but it's one of the highly rated alternatives to Microsoft's PowerPoint in general. Equipping users with the ability to create presentations with wonderful animations,dynamic and non-linear presentations,Prezi made won the hearts of the users who sought alternatives to PowerPoint and desired a great web presentation.Prezi also removes the boredom that accompanies the usual stacking of slides in the traditional form. It helps you to show relationships between ideas/points in a parallel form without overloading and jump between topics. The free web based presentation tool allows you to collaborate on a presentation as a team,at the same time. The device and platform compatibility,which allows it to sync seamlessly,is another reason that Prezi is your best bet for making online presentations.However,your work will be publicly displayed without any control over it. You can only edit offline,keep works private or even get storage files when you use the premium plans available.

2. Google SlidesLike every other feature available on Google Apps for work,Google Slides is a free web based presentation tool that gives real time access to team members to work on a particular project.It is not a radical departure from the PowerPoint themed styled of presentations. It helps users with the knowledge of the PowerPoint to easily adopt it for usage. As much as it is familiar and easy-to-use,Google Slides is professional and embedded with near-flawless transitions,presentation themes and images. Using Slides,you can embed your own multimedia file easily. All features are used for free,can be stored online (on Google Drive) and no sign up is needed when you have a Google account.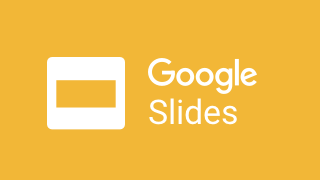 3. LibreOffice ImpressImpress is a free web presentation tool in the LibreOffice suite. It is an amazing alternative to PowerPoint,open source and completely. It is also compatible with older versions of Windows. Unlike the Office 365,it is largely competing against,which only runs Windows 7 and above. Impress is fully loaded good features and templates that can help you start the journey of web presentation easily. LibreOffice Impress has the ability to export various multimedia formats and keynote files import compatibility.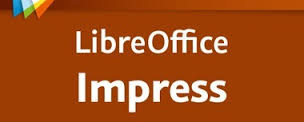 4. Haiku DeckWith a focus on how image and graphics are presented,Haiku pushes the idea that elegance,simplicity and modern look should be the custom look of presentations. It is available as a web app and has an iPad version. Haiku also uses few words on slides but can be customizable to suit your purpose. It also comes with a gallery that allows you to use a variety of presentation models. A completely free web-based presentation tool that allows you to import images from anywhere,Haiku has all your presentation needs at your fingertips.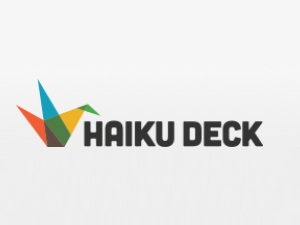 5. PowToonThis might not be one of your ideal presentation tools for free for official business,but it is one that will catch your fancy if animation is your forte. With visuals that are irresistible to the eyes,PowToon helps you make animated infographics which is off the PowerPoint presentation model.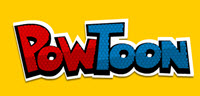 How to Conduct Free Web Presentation?
ezTalks Cloud Meeting is an outstanding video conferencing solution that allows as many as 500 participants to a video conference. The HD video format makes the conference more personal as participants are vividly displayed. Just like the traditional meeting,"side-talks" are allowed with one-on-one private messaging during an active meeting. This feature can also be used to ask questions and seek clarifications as the meeting progresses. It has no platform restriction as it can be used from mobile to desktop with all existing operating systems.
The available features and capabilities of ezTalks Cloud Meeting make it easy to convert your inline meeting into an online presentation.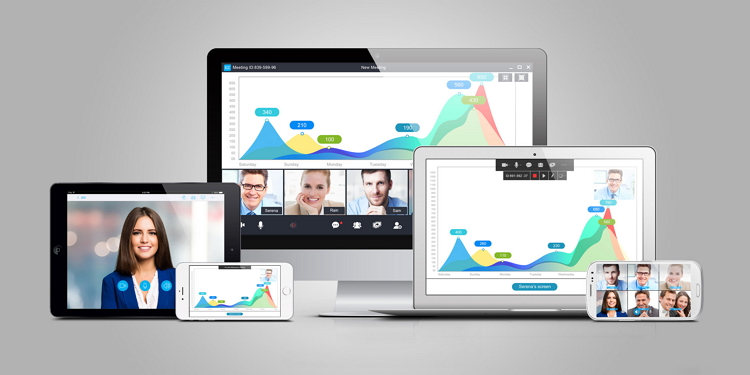 Step 1. Download and Sign Up ezTalks Cloud Meeting
To hosting online meetings for web presentation,download the ezTalks Cloud Meeting from ezTalks Download center (if you don't have already installed) and then install it. Launch the software and proceed to enter your email and password (for first time users).
Step 2. Start to Conduct Web Presentation
After signing in,click the "Start a Meeting" bar to take you to the virtual meeting area. Invite other participants to join the meeting and begin.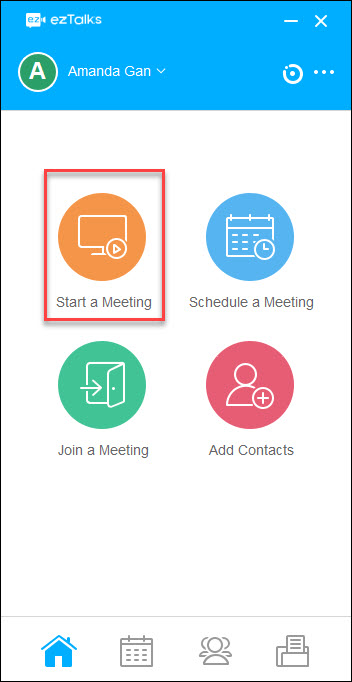 On the meeting interface,there will be icons depicting various functions that you can take while the meeting is on. Click the sharing button and choose "Share Desktop". Then all participants can see your desktop. Open your web presentation and share with them.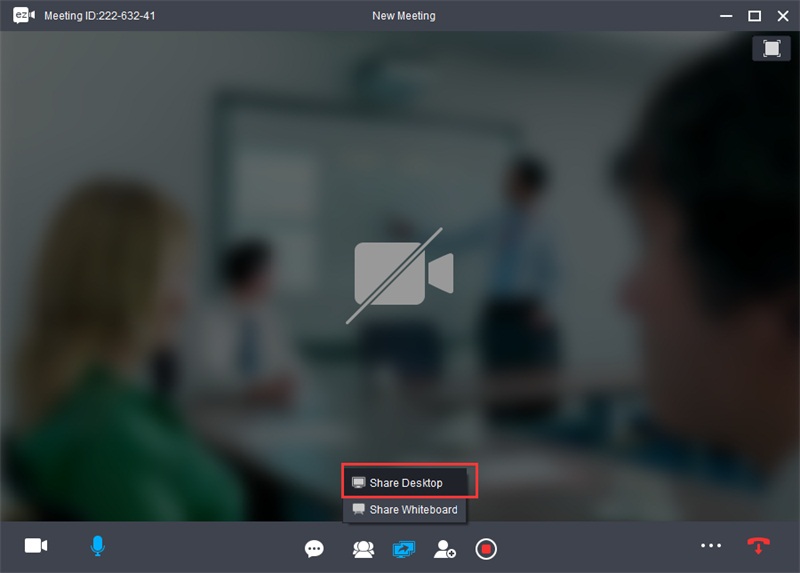 Step 3. Record the Web Presentation
In the course of web presentation sharing,you can also make a recording for later reference. Select the red button to record the whole or parts of the meeting. When recording in parts,you can either pause or stop the recording and resume when you intend to record again. The web meeting is recorded both in audio and video formats but you can choose to save as audio files only after the recording. The video is saved automatically into a predefined folder and you can change the directory you want to save into. All private chats during the meetings can also be saved as desired. The saved recordings from the virtual meeting can now be used for other web presentations as ezTalks Cloud Meeting allows sharing of files,links and other documents that would be required for web presentation.
Verdict
Businesses and partnerships thrive when there is a consistent nurturing of relationships. Through various free presentation tools available options available on the Internet,customers can get information about a product,partners can coordinate business activities and students can be reached by their instructors remotely.Web presentations have ensured that the location and time differences are no longer hindrances to building empires across borders.