A Look at A Few Examples of Unified Communication Platforms
Before having a look at a few unified communication platform examples,it would be ideal to have some basic understanding of unified communication platforms in the first place.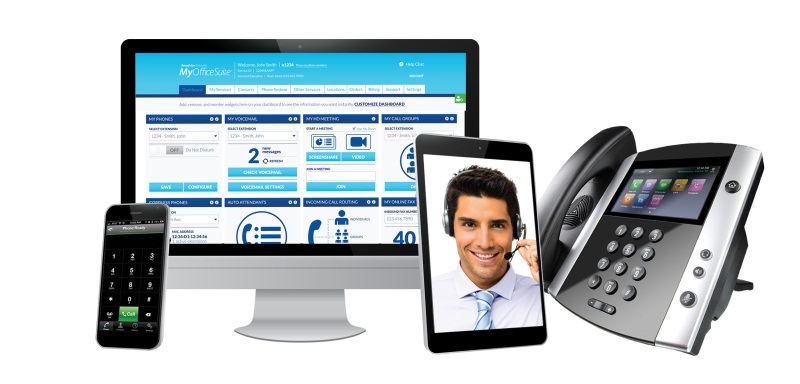 What Is Unified Communication Platform?
It is also referred to unified communications (UC) and it basically is about integration of various communication tools. At the end of the day the objective of these platforms is to help people and organizations to effectively exchange ideas and go about their jobs productively and without too much of a struggle.When choosing a suitable UC,there are a few things which we must keep in mind. A few tools such as instant messaging,IP telephony and presence technology help in synchronous communication. This is a communication which happens in real time.On the other hand,when we talk about email or Twitter,they offer what is referred to as asynchronous communication. They are helpful in communicating with people at their convenient time. Hence they are also referred to as different time and different place of communication.
What Is the Goal of Unified Communications?
When we are able to understand and choose the right examples of unified communications,we will be in a position to integrate the various software systems that are required for synchronous as well as asynchronous communication. Therefore at the end of the day the user is in a position to choose the means of communication which suits him irrespective of the computing device which he might be using at any given point of time.
A Look at A Few Unified Communication Platforms
We need to look at UC platforms from the right perspective. It is without any doubt a recent happening and therefore is still in its nascent stage. However,the opportunities and possibilities are quite exciting and there are a number of tangible benefits surrounding such unified communication platforms. We will try and look at a few such platforms which could,in the future,define the way in which people communicate with one another.
Cloud-Based Unified Communications
It would be pertinent to point out that today almost 90% of all companies use SaaS (Software as a Service). This is as per the figures reported during the period 2013-14 and today the percentage could be inching closer to the 100% mark. The biggest benefit of integration of SaaS with cloud is that it helps enterprises to be flexible with their IT resources and also spending becomes more focused and result oriented. However,cloud UC is suitable for big organizations because of the cost factor. The larger the number of users of cloud UC,the more expensive it is likely to be.
Mobile Unified Communications
Mobile telephony could be integrated with unified communications technology and it could become one of the best examples of unified communication platforms. Many organizations have understood that going in for BYOD (Bring Your Own Device) has its own advantages and benefits. It could help a lot in improving the productivity of the workforce and help them to work as a team. It could redefine the way in which they communicate with one another. Hence many organizations are moving towards software solutions that are unified in nature and which are mobile friendly and mobile enabled.
What Does the Future Hold?
We need to bear in mind that employees would like convenience,ease of use and reliability at their fingertips when it comes to their daily work. Hence when looking at unified communication solutions in the future,we may have to accommodate many demands from the ground. We could see employees asking for a single number contact. This certainly is a typical example of UC feature. They might want it on their smart phones,tablets or they could also have it on their laptops and desktops. While this certainly is a great way to integrate different platforms,it comes with its own share of problems and challenges. It would require guaranteeing of real time performance on networks which are highly crowded.
Conclusion
Hence,at the end of the day,there is no doubt that though unified communication platforms could be in its nascent stage,the day is not far off when we will have a single number catering to various needs and which is available with almost all tele-communication devices that one could think of.