A Guide on Video Conferencing Equipment Comparison
Gone are days when it used to take hours to just pass on crucial information to all the team members of an organization who were based in various parts of the country. With the emerging video conferencing software,passing on information is just a matter of few seconds. All the providers pervade in the industry,but all the companies and organizations have their different requirements,so they need a perfect service that suits their needs.
Here we will compare video conferencing equipment that have global experience and are highly capable. Since all the video conferencing services listed below are very strong companies,we need to find out which service is more effective for their use and particular environment. Below listed are 4 top video conferencing equipment comparison.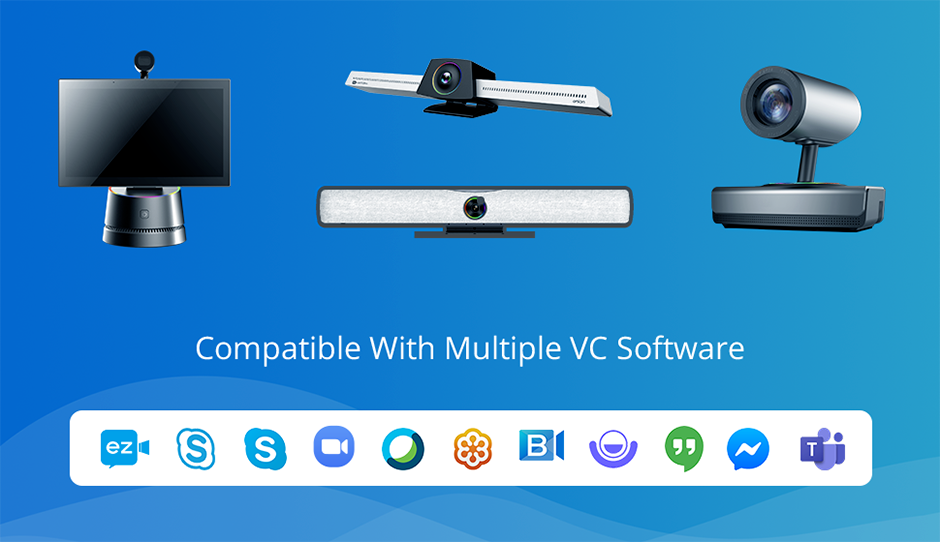 ezTalks Hardware
Supports Multiple VC AppsezTalks all-in-one video conferencing devices work with most popular VC apps like ezTalks,Skype for Business,Skype,Zoom,WebEx,GoToMeeting,BlueJeans,Lifesize,Google Hangouts,Facebook Messenger,Microsoft Teams and more as you require.Request A Demo
1. ezTalks Video Conferencing Equipment
ezTalks Onion(Meet S) is the all in one single video conferencing equipment that works great. It has rich features and superior design and compatibel with most popular VC apps like ezTalks,Microsoft Teams and more as you require. ezTalks Onion (Meet S) brings down the limit of professional meeting to a very cost effective level. Now organizations don't have to spend thousands of money on any complex equipment. It has powerful dedicated software along with microphone,video camera,speaker in just single unit. ezTalks conferencing equipment supports HD audio and video conferencing,screen sharing,whiteboard sharing,live chat and many other conference controlling functions such as mute,unmute,remote control,recording,make presenter,scheduling,lock meeting room and many more. People can just connect it with any display or TV through HDMI and conduct a conference or a meeting easily.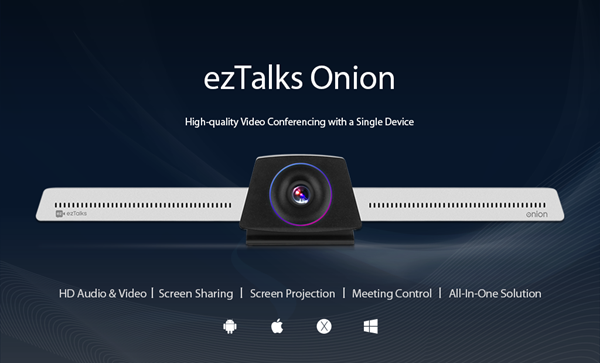 2. Logitech Video Conferencing Equipment
One more all in one video conferencing equipment named as ConferenceCam Connect from Logitech is very popular. It is said to be professional video conferencing equipment that has speaker,camera and a microphone. Looks like a cylinder,Logitech video conferencing equipment is made for small and medium rooms which makes the users to carry it along wherever they want. Once you connect the device to a PC through a USB,the camera is able to see people who are in 90 degrees field view. The speakerphone is very nice as it supports 360 degrees sound under 12 foot range which makes the user to hear properly and to be heard as well.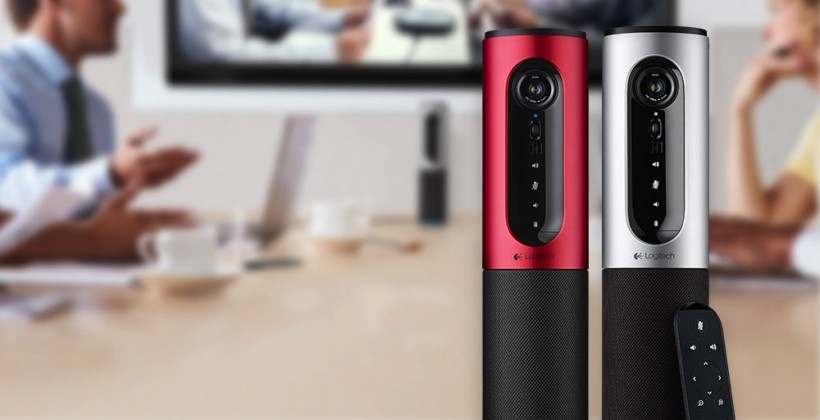 3. Panasonic Video Conferencing Equipment
This Panasonic KX-VC1600 HD communication system makes video conferencing possible from multiple sites. The equipment is powered with HD technology which provides you with stunning picture quality along with superb sound quality. It allows remote peoples to join or take part in a conference through mobile device. The device is very easy to set up and is completely hassle free. It helps in altering the way of education by making a frequent interaction between various points,laboratories and institutions to participate in video conferencing for right purpose. It allows you to connect with people residing in different places by making a stable and good remote connection between all of them.

4. Sony Video Conferencing Equipment
Sony is a famous and reliable brand that we all must be aware of. Sony has a video conferencing system PCS-XG100,which is designed with latest technological trends. It has useful functions like multiple point video conferencing capability,QoS™ (Quality of Service) support,easy installing as well as operation,encryption feature,effective data sharing,you can deliver professional quality conferencing when you need high quality company communication. It consists of complete line up which can be utilized in different locations from huge auditoriums and conference rooms to small offices,executive offices and other meeting spaces. You are able to cut down the cost and times associated with travelling for conferences and also grasp other counterpart expressions,tones,gestures etc and communicate as if you are talking face to face. However it is some kind ofdated audio video conferencing equipment these days.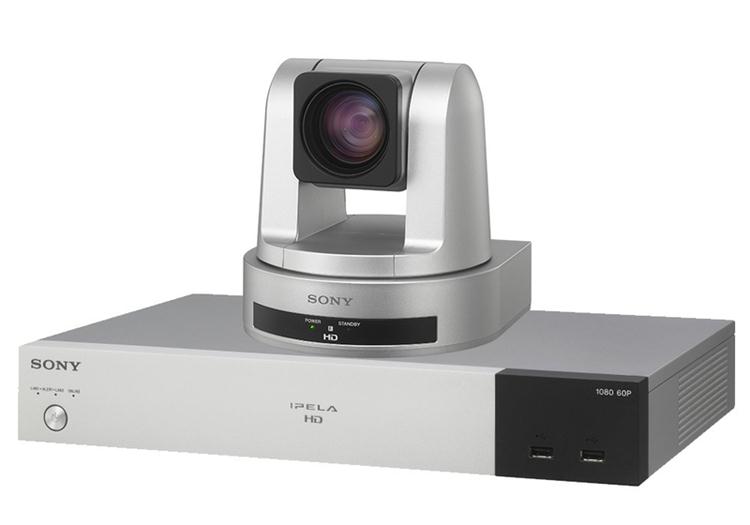 Conclusion
Now after we have made reviewed and video conferencing equipment comparison,it is now very easy to determine which video conferencing equipment is best for you. ezTalks is indeed way ahead in the whole list. It has great functionality features and convenience at a very affordable price. It is ideal for both new companies as well the old ones. Works great for small organizations as well as huge conference rooms and auditoriums. Without any doubt,you can select ezTalks video conferencing equipment for your company or organization.