Top 8 FreeConferenceCall Alternatives
FreeConferenceCall is a service that allows your company to conduct online meetings and conference calls easily,effectively an affordably. As it allows you to conduct free conference calls,so it have named its service to make it more relevant. It allows you to use it as a tool to make national and international calls and video calls along with keeping the record of calls free of cost,but with some limitations. It allows you to make conference calls up to 96 people completely free. Though,FreeConferenceCall seems to be a very good service,but unfortunately it is not. The pros and cons of this conferencing service provided here will help you to know more about it.
Pros of FreeConferenceCall
Totally free service: FreeConferenceCall is basically an absolutely free conferencing service as unlike other services.Internationally accessible: You can use the services provided by FreeConferenceCall regardless of your location in the world. You are provided with a list of accessible numbers according to your location when you sign-up with them.Call recording service: FreeConferenceCall allows you to keep the record of the meetings and conference calls conducted through it to use it in the future.Video conferencing: This conferencing system also offers an added feature of video conferencing with up to 1000 participants. You can organize these free online meetings with screen sharing and HD audio facilities.
Cons of FreeConferenceCall
Though FreeConferenceCall offers a number of good features still there are certain drawbacks in it like:
Services for a limited time period: Though FreeConferenceCall offers unlimited free conference calls for nearly 1000 members but with each participant you can make these calls up to 6 hours only. While 6 hours is not a short time for a regular meeting or conference call,but it can be problematic if the conference lasts longer than 6 hours. This type of restriction can cause inconvenience to connect the second call after disconnecting the first one in a conference that lasts longer.
Other errors: Some of its users have complained about some of its minor but considerable errors like:
• Bugs
• Disconnection of line in the midst of the call without any reason
• Interruption in the flow of conference
• Poor quality of sound and recording
Though these errors are minor,still they cause inconvenience and interruption in the meetings or conference calls. Thus,to avoid such inconveniences you should search for some alternative for FreeConferenceCall. Some of the FreeConferenceCall alternatives are briefly described hereunder to help you choose a suitable one.
Top 8 FreeConferrenceCall Alternatives
1. Instant Conference Calls
This conferencing service is especially designed for small businesses. It offers two plans for unlimited calling for up to 15 callers. You can host a number of online conference calls every month with unlimited plans. You can also host or schedule calls while flying,use operator to help you in complex calls and share screens between participating members. It is easy-to-use for the users of Mac and PCs.

2. ezTalks Cloud Meeting
This alternative to FreeConferenceCall is a professional video conferencing service offering a wide range of features to fulfil the needs of business,educational,medical and other establishments. It maintains balance between the quality and cost of its services unlike other service providers.
It offers free online video conference call with up to 100 participants,and paid ones with up to 500 participants. The video conference it offers are of high quality video and audio. To empower you to conduct successful and productive online video conference,it provides you with many useful features,like private and group instant messaging,video conference scheduling,interactive whiteboarding,recording and playback,conference room control and more.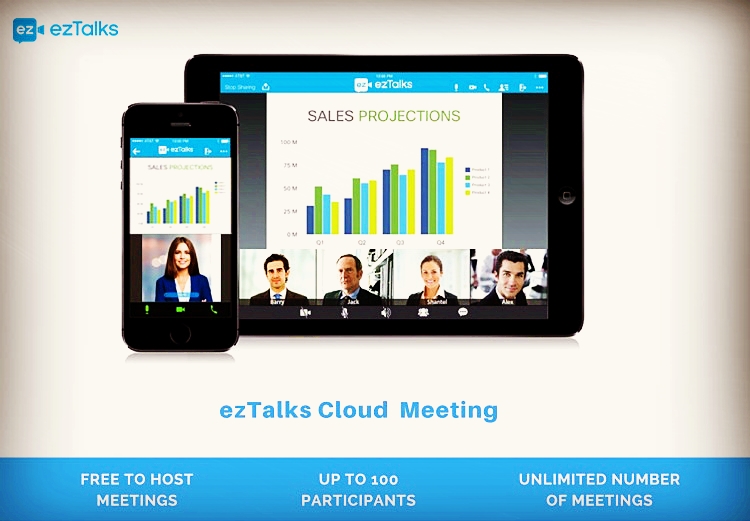 3. GoToMeeting
This FreeConferenceCall alternative can be used for web based audio meetings along with HD video conferences. It also allows you to communicate with individual participant through its chat tool. It offers free calling plan up to three participants whereas for monthly and annual subscribers. It offers paid plans to accommodate participants up to 10,50 and 100,so that you can choose as per your requirement.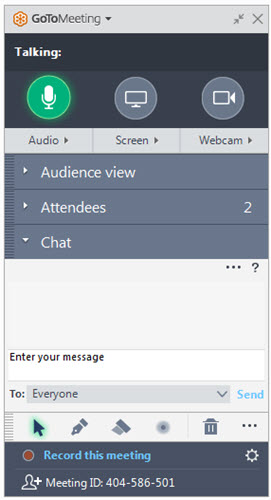 4. InterCall
This alternative to FreeConferenceCall offers two free calling monthly plans for small business to arrange meetings with up to 10 and 25 participants and a plan for up to 125 participants on pay-as-per-use basis. All plans offer you a toll-free number,dedicated dial-in numbers,24/7 operator support and mobile app along with screen and presentation sharing. Attendee disconnection,prevention of new caller,dial out from meeting and line muting are controlled by the host.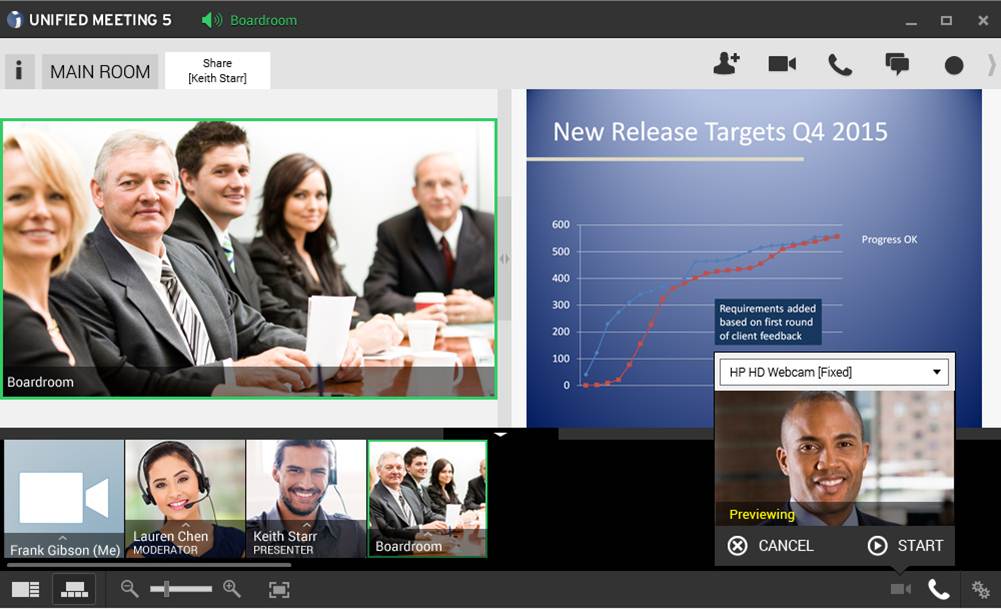 5. join.me
This easy-to-use video conferencing solution offers various options like free screen sharing during conference call,videoconference and whiteboarding on VoIP with 10 participants at the most. If you want to set video conferences with up to 50 participants,you will have to opt for paid Pro plan or Enterprise plan for up to 250 participants in a meeting.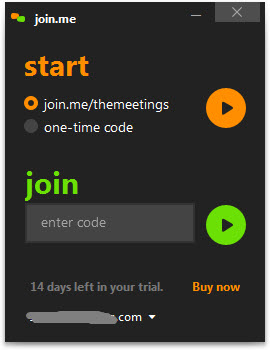 6. Skype for Business
Since 2011,Skype has started Skype for Business,after Microsoft purchased it,for the users of Windows and Mac PCs along with iOS and Android mobile devices to organize conferences by choosing an Office 365 plan that includes Skype or at $2 per user per month. All plans allow you to make audio and HD video calls with up to 250 participants.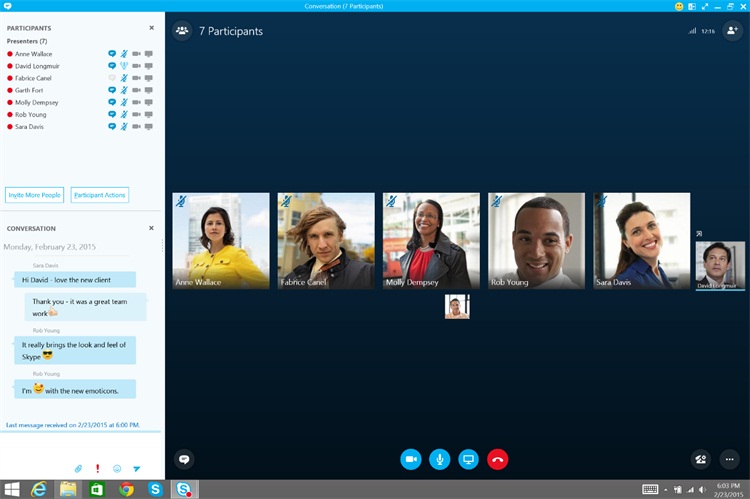 7. UberConference
Along with cab service Uber also offers worldwide conferencing call services. You can use this FreeConferencecall alternative from your Smartphone through mobile app. Along with conference calls,it also allows sharing of the screen and business reports through high quality audio and video facilities.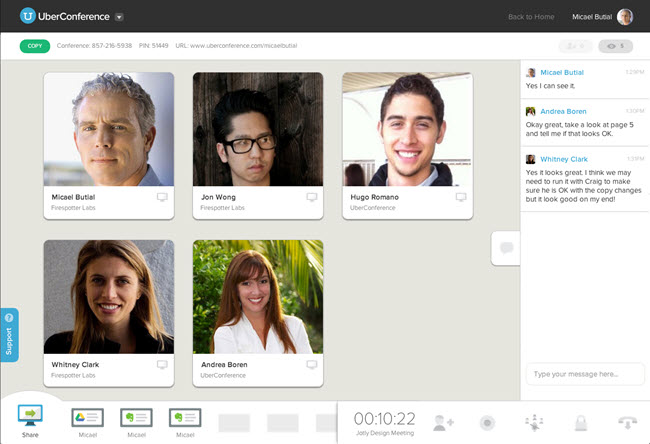 8. TrueConf
This alternative for FreeConferenceCall offers video conferencing service with a number of features and tools. It offers excellent products with the support of team of operator to resolve your problems. It easily integrates with Active Directory within 5 to 15 minutes as per your requirement. It also connects you with local as well as remote clients very easily.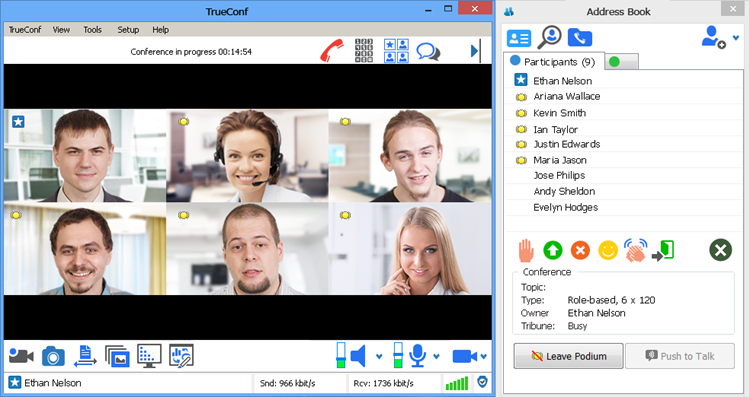 Thus,you can find a number of FreeConferenceCall alternatives to improve your audio and video conferencing between participants at different locations. After comparing the features of different service providers ezTalks Cloud Meeting is considered to be the best of all,due to its reasonable cost and quality services.