7 Skype for Business Alternatives: Which One Is the Best?
Waiting at the boarding gate of the HK airport for your flight to Europe,you heave a sigh of relief when the attendants finally announce: Boarding will now begin for First Class and Business Class passenger." Your phone rings at exactly the same moment you're expected to board. The call is from your supplier in Shanghai who urgently needs you on site to sort out a serious manufacturing issue. You can't be in two places at the same time. But if you useSkype for Business alternative that connected everyone together,even the complicated business issue can be discussed at anytime anywhere.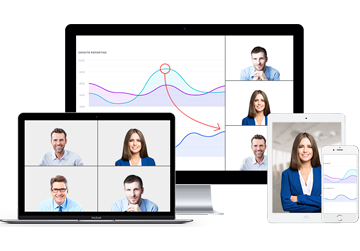 Alternative to Sky for Business
Free for up to 100 Participants
Fluent Group Video/Audio/IM Chat
Screen Sharing and Annotation
Whiteboard and Collaboration
Record and Playback
Sign Up Free Now
What Is Skype for Business?
Since 2003,Skype has been the primary tool for online meetings for over a decade now. After Microsoft's purchase of Skype in 2011,Skype for Business was launched to replace their original offering. Skype for Business provides communication services on many platforms,not just the desktop. It integrates basic chat services,HD video,and phone call capability for both incoming and outgoing calls in a familiar Skype wrapper. The desktop software creates virtual conferencing places where the team comes together across a variety of platforms and software.
But for technical issues,users report some problems of Skype for Business such as logging-in glitches,sharing screen failures,non-message delivery,slow attachment upload,slow software start-up times,resource-hogging on the host computer,. For small companies who don't have an IT team on-call the software presents real challenges,even on the Mac desktop.
7 Skype for Business Alternatives
Busy senior executives don't have much time find to the best Skype Business alternatives since there are various Skype competitors available in the markets. Well,this article will introduce top seven alternatives to Skype for Business: ezTalks,Google Hangouts,Facebook Messenger,Apple's FaceTime,join.me,TrueConf and Appear.in. Is any of them a suitable Skype Business alternative? Read on.
1. ezTalks[ Suggested]
The first option that we look at isezTalks Meetingswhich isvideo conferencing softwarewhich allows users to host or join any online meeting. The portability of the software means that users can create a meeting on a mobile device wherever they are. Simplified login from the Facebook or Google account means that user never have to worry about forgetting that password.
Users are served with professional grade features forscheduling online meetingsand sending reminders even across time zones. ezTalks Meetings provides users with a wide range of meeting management tools that: manage speakers and invitees; share desktops and documents,make online presentations,make annotations,and useinteractive online whiteboardsand allow participants to record and review proceedings.
Chat,HD video and phone calls are integrated across all major platforms. The meeting host and participants have access to granular controls for video with pinch to zoom,screen rotation,andgroup/private chat inside/outside the main meeting room.
ezTalks Meetings also provides the most generous free plan for up to 100 people with unlimited meetings. ezTalks Meetings is available on all major platforms and via browser. The communication is encrypted as well for high-grade security. But for the fast growing company,it's the only alternative to Skype for Business that allows for massive meetings on its paid plans. The Pro Package allows for 500 participants,and the Entreprise Package can scale right up to 10,000 in-meeting participants.
New features are updated for STARTER Version
Sign Up For Free Now >>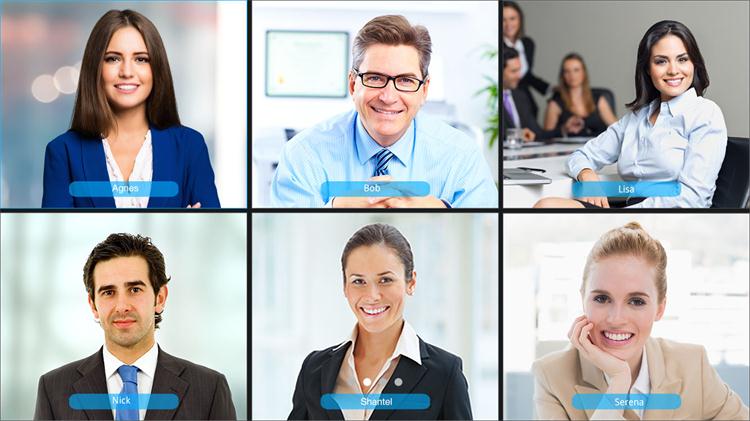 2. Google Hangouts
For everyone who uses Gmail,Google Hangouts resides in the bottom left of the main screen. For iOS and Android phone users,there are apps available in the relevant app store that can be installed. There is also a web page service that connects to the browser for cross-platform connections. Non-Chrome browsers will need an extension. On handsets,Google Duo replaces the Hangouts apps. Hangouts provides three ways for connecting with people: chat messaging,phone calls,and Goolge video conferencing call with up to 10 users. Chat messaging and video conferencing call can be set up for multiple recipients.
Hangouts limits interaction via phone networks,so there is no way to have a group call over a phone network,nor can a phone caller participate in meetings. This is a real problem if you are trying to host an online meeting where internet connectivity is poor,but the telephone network is solid. Additionally,there are no real capabilities to schedule,manage or record online meetings. All in all,if you're looking for a Skype for Business alternative client,keep reading.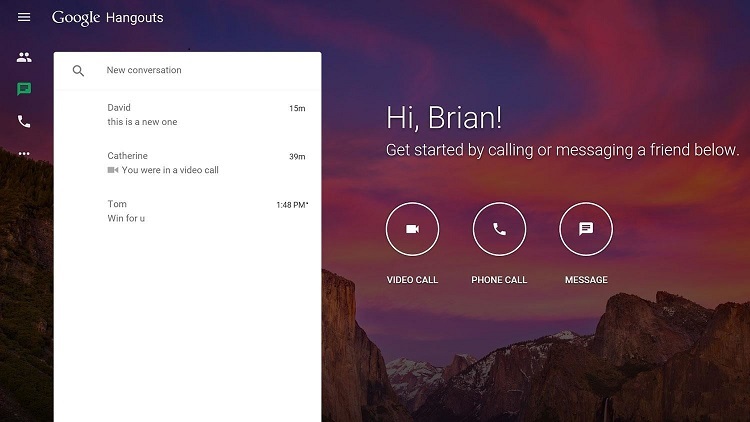 3. Facebook Messenger
Messenger is slowly evolving into something that is a part of the Facebook family of apps,but with its own distinct identity. As a way to reach friends and family,it is an effective platform wherever they are online. Recent additions have boosted its capabilities,including HD video,call out to landlines,and group call. In Japan,Facebook even functions as a business tool among business people.
But there are a number of obstacles to using Messenger for business meetings. First,not everyone likes to mix the personal with business,business people may not be willing to share their personal Facebook details with employees,contractors or customers. Security is also an issue: shared documents that are confidential could be delivered outside the closed network through deliberate or accidental means. It's also not possible to schedule meetings,share whiteboards,or record proceedings. In all,it's just not a practical Skype Business alternative.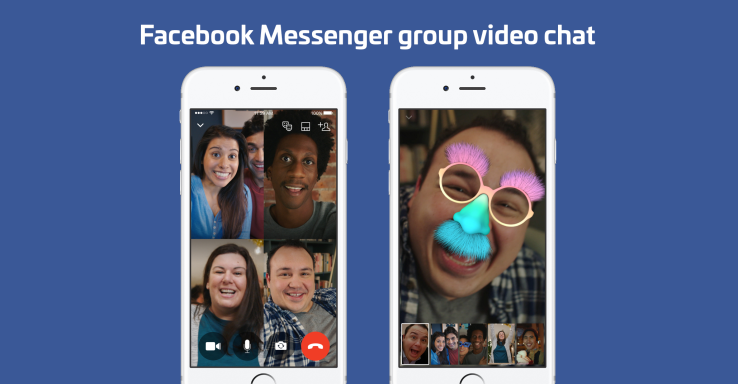 4. join.me
Join.me is part of the LogMeIn family of team collaboration software. It is a meeting and online collaboration system that uses the freemium model for providing services. The base service is its desktop app,which connects to mobile apps for the most popular mobile services. Ideal for webinars,screen sharing tools make it possible,but annotation,passing,recording and sharing webinars are all part of the premium plans.
Simplicity is its focus: ease of meeting set-up,invitations and notifications helps speed users along. No complex software installation is needed,either. Free plans are limited to 10 attendees,5 video streams,screen sharing and internet-based calling. The Pro plan raises this to 50 attendees with 10 streams,but it adds audio conferencing,meeting management tools and a productive feature set. There is now a third-tier,which enhances the available tools with 250 attendees.
For getting started,join.me is one of the easiest tools,but a fast-growing company will easily outgrow its service. Additionally,reports of crashes and problems with the audio setup,operation and administration of join.me accounts all hinder its adoption as a great Skype alternative for business everywhere.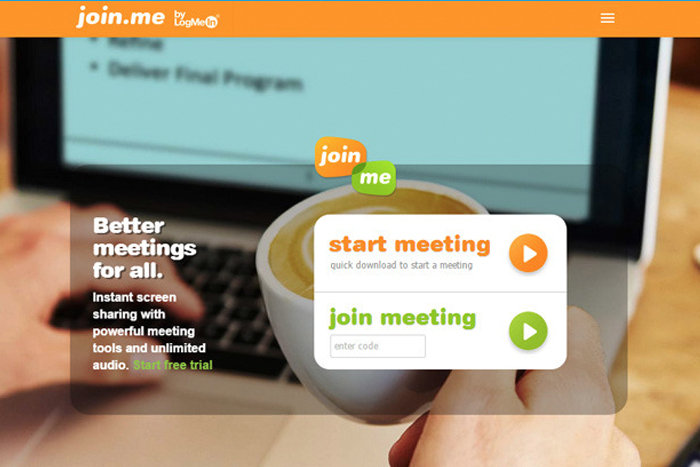 5. Apple FaceTime for iOS/Mac
Apple's own entry to online video conferencing is called FaceTime. It's a high quality experience for the world of iOS or Mac. FaceTime offers an easy way to connect with users for HD video or audio-only calls on both Wi-Fi networks and mobile networks. The calls are encrypted for security end-to-end and quality is high for both audio and video calls. FaceTime is also available on the Mac,iPhone,and iPad.
However,its crucial limitation is that you cannot connect with the hundreds of millions of non-iOS users out there. There is no way to make either a video or audio-only call to any Windows,Linux or Android user via the FaceTime platform. Currently,FaceTime also doesn't offer a group video chat feature either. So hosting any kind of team meeting is impossible. Meeting scheduling,recording,whiteboards,screen sharing,etc. are all currently impossible,too. FaceTime is just not a powerful Skype Business alternative for video conferencing tool for the professional user.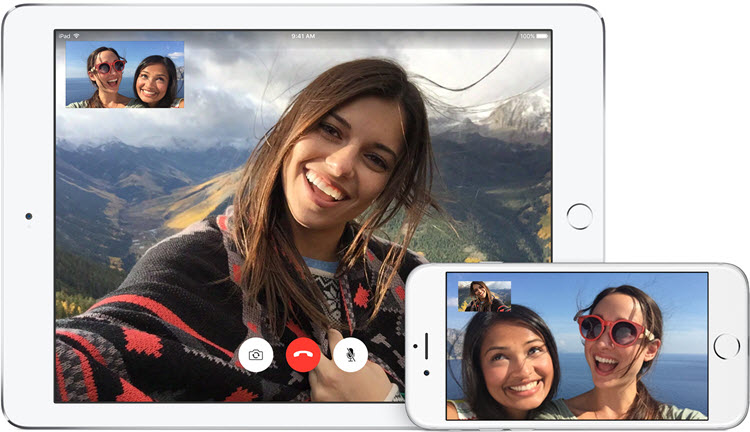 6. TrueConf
TrueConf is another desktop-based video conferencing solution that aims to bring the desktop together with the cloud and mobile world for video conferences rooms,and workplaces. TrueConf provides an array of co-working tools to chat,record,present,and share the meeting space right on the desktop or laptop. Not only does it work cross-platform,it also integrates tightly with their server software and conference terminal. Flexible in its choice of layouts,and video resolution up to 4K,TrueConf requires a download to get started. It is simple to set up and use. Login is available via a number of social networks as well as direct login.
A few niggles have been exposed in its operations,including the limit to one device per login user which means that you cannot listen simultaneously on your computer and on a mobile device because one login is permitted only. Users should also note that the free plan is truly hobbled: only video conferencing calls up to 3 users is supported. The power comes in the TrueConf Server edition with conferencing up to only 250 members suggesting that it is a contender as a serious alternative to Skype for Business.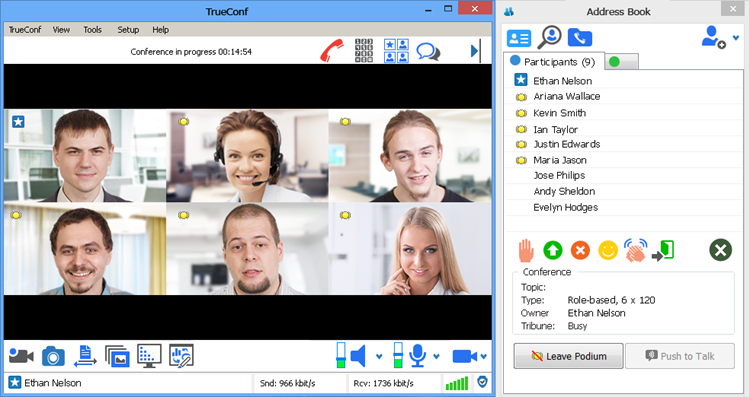 7. Appear.in
Appear.in offers a simple way to create an web video conference right on the browser window. Then,the host welcomes guests via the room code. Meetings can be held on the fly without creating a permanent room,or claimed by the meeting host. All chat is currently using the peer-to-peer model. Shared screens are added via a browser extension for popular browsers. No downloads are necessary for the browser-based apps to work because Appear.in supports WebRTC. The freemium model also applies here,with 8 concurrent video chats for the trial version,and 12 for the premium model.
There are limitations: no phone call capability; because of peer-to-peer connections,users will need fast network connectivity and a powerful computer for processing so much video,and Mac users have to install a separate desktop browser,because Safari is not supported. Otherwise Appear.in supports Chrome,Firefox and Opera on all platforms,with iOS via an app. Appear.in premium is still in beta-stage,so features required by business users are still in development. If business users require stable services,then perhaps Appear.in should not be in your list of alternatives to Skype for Business any time soon.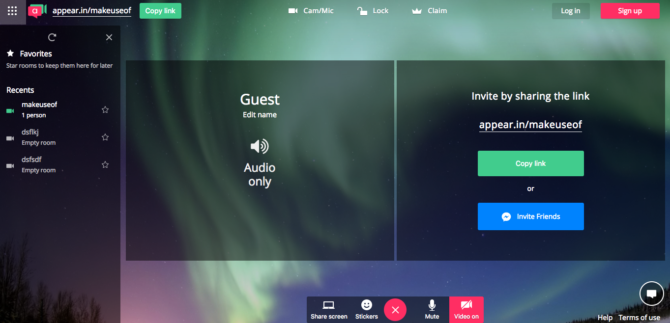 So What Tool Is a Real Skype for Business Alternative?
The market space for online video conferencing for business professionals and entrepreneurs is exciting with a lot of options coming to the table,the less professional,everyday solutions quickly show their limitations for commercial usage. FaceTime,Messenger and Hangouts suffer from serious limitations on their technology that make even the free price unpalatable.
Professional Skype for Business alternatives are attractive and provide some degree of professional grade functionality. Only ezTalks Meetings covers the ground between the startup,fast growing company and small or medium enterprise.
This ability to interact virtually saves every enterprise the travel expenses and human costs by replacing tedious business travel with online video conferences. So,if you need to be in two places at the same time,you should choose ezTalks Meetings for your Skype for Business alternative client.