Difference Between Audio and Video Conferencing
Many businesses all over the world have recognized the benefits of face-to-face interaction between their associates,clients,and professionals to optimise their operations. It has increased the need of searching for some conferencing tools that can fulfill their communication needs within their budget. It has evolved the concept of an internet based digital conferencing medium which is gaining popularity since last few years all over the world.
Today,various types of online conferencing solutions are available to facilitate the businesses as well as individuals to communicate with a number of people at a time for exchanging knowledge and information between the participants. Different forms of online conferencing include audio and video conferencing which were developed as new modes of communication and are used for improving productivity and ease of filling communication gap. Online conferencing tools available these days like ezTalks Meetings etc. allow you to communicate face-to-face live with several people simultaneously regardless of their location in this world.
But while using them the question arises,what is the difference between audio visual and video conferencing? In order to know about video and audio conferencing you will have to go through the information provided in this write-up.
What is audio conferencing?
When a number of participants of a meeting use telephonic instruments to communicate with each other then it is known as audio conferencing. An organization can use audio video conferencing instruments according to the nature of their meeting,the number of participants and its resources. The tools normally used for this purpose may include the wired and hand-held phones normally used in every household or office,speaker phones used in conference rooms and mobile or cellular phones normally used for communicating with individuals. So,for this reason,audio conferencing is also known as teleconferencing service.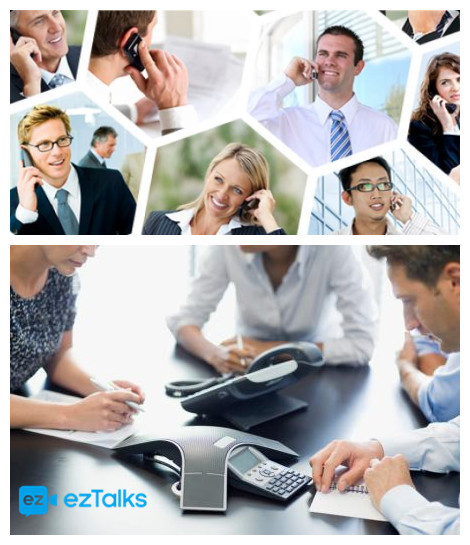 What is video conferencing?
When two or more people use digital platforms communicate and collaborate with each other to achieve a common goal effectively then it is known as a video conferencing mode of communication or a tool of face-to-face conferencing. Today various types of video audio conferencing tools are gaining popularity as they can be used for exchanging visual elements with the participants like presentations and screens of the laptops with the participants of the meeting. Today audio & video conferencing software like ezTalks Meetings etc. are also used for training the remotely placed employees as it not only reduces the cost of training as well as saves the time required for traveling to the institutes etc.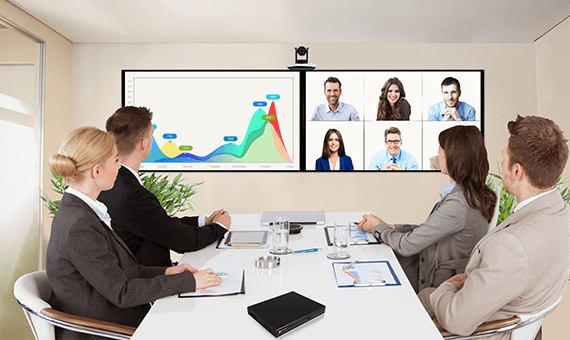 Main differences between audio and video conferencing
In order to get the optimum benefit of an online communication tool,you must know which one is beneficial for you audio or video conferencing tools. The difference between the two forms of online conferencing tools,provided here under,can help you in choosing the best one for your business.
Environment: An engaging environment is more important for video conferencing whereas it has nothing to do with the audio conference. There must be good lighting and attractive surroundings for video conference but for an audio conference,the environment should be stimulating and helpful for the participants.
Network: It is essential to have a quality telephone and a clear network for a successful audio conferencing whereas a high-speed internet connection with a compatible device is required for video conferencing. You may or may not need an internet connection for audio conferencing.
Presentation: Certain things like sharing information and documents,setting up an agenda or sharing backgrounds that can affect the proceedings of the audio conference have to be done in advance before calling for a meeting through the post,courier or email. But such things can be shared instantly at the time of online video conferences by using some web conferencing tool like ezTalks Meetings software etc.
Technology: You will have to invest in high-quality tools of communication like microphone,web camera,computer,quality battery backup and speakers along with technology used for video conferencing. On the other hand,no special tools are required for audio conferencing.
Cloud Solutions: In order to reduce the cost of online communication with remotely laced participants various types of cloud based communication tools are used for video conferencing like ezTalks Meetings etc. but you may or may not need such tools in audio conferencing solutions.
Flexibility: The usage of audio conferences is limited to verbal communication whereas video conference allows you to use it in various manners like converting it into audio only conference and sharing various types of files and screens along with allowing the users for instantmessaging and chattingwith the participants of your choice.
Easy accessibility: The tools used in audio conferences are easily accessible whereas video conferencing tools are protected through various tools like firewall etc. So you will have to follow a proper channel to access a video conferencing tool for sharing information or inviting for a conference.
Conclusion
In today's technologically advanced world it is important for a business to surpass the boundaries and limits in a flash by using latest technologies. For the success and prosperity of an organization,it is necessary to give equal importance to audio and video conferencing applications.