How to Pick the Right AV System for Huddle Rooms?
Businesses used to concentrate more on fabricating an extravagant boardroom,bursting with the latest available technology for the purpose of impressing potential clients and new hires. However,at present,the conferencing trend that is increasingly adopted by businesses is the design and creation of huddle rooms perfect for hosting about 3 to 6 people.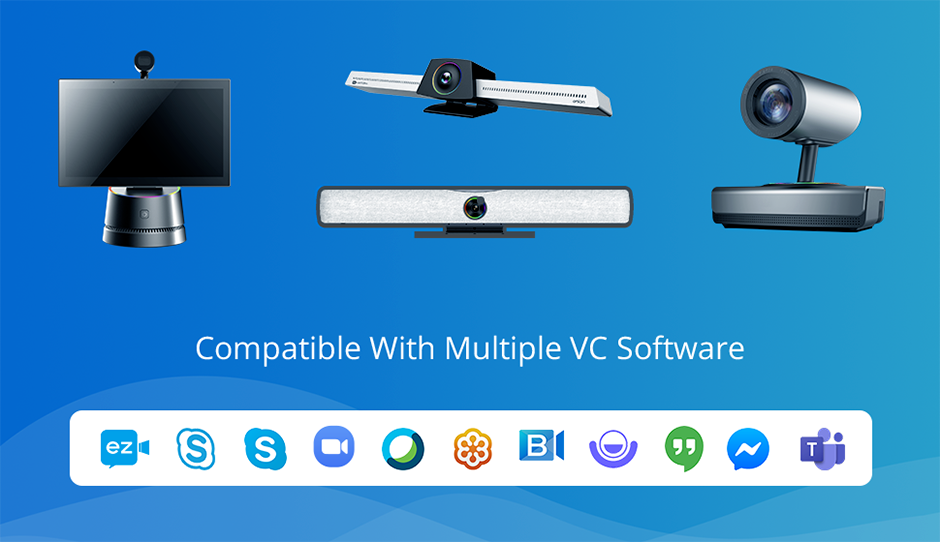 ezTalks Hardware
Supports Multiple VC AppsezTalks all-in-one video conferencing devices work with most popular VC apps like ezTalks,Skype for Business,Skype,Zoom,WebEx,GoToMeeting,BlueJeans,Lifesize,Google Hangouts,Facebook Messenger,Microsoft Teams and more as you require.Request A DemoA huddle conference room isrelatively small in size equipped with state-of-the-art audiovisual and display technology. Since a huddle room AV (Audiovisual) system is the basis of a huddle room,it is important to find the best possible AV system. Suitable huddle room speakerphones and huddle room cameras are assured to offer you an efficient and effective communication and collaboration hub. One such huddle room AV system that can do the job perfectly is ezTalks Meet S.ezTalks Meet S,with all-in-one design,presents to you the required audio and video equipment needs for the huddle rooms of your organization or business. This huddle room solution does not only offer you the right huddle room webcam,but it also has the appropriate software and hardware technology necessary to make your room perfect for a meeting. More importantly,to assure you have the best possible experience,Meet S offers great compatibility with multiple VC software including ezTalks,Microsoft Teams,etc.Here are the important things to consider for you to pick the right huddle rooms AV system.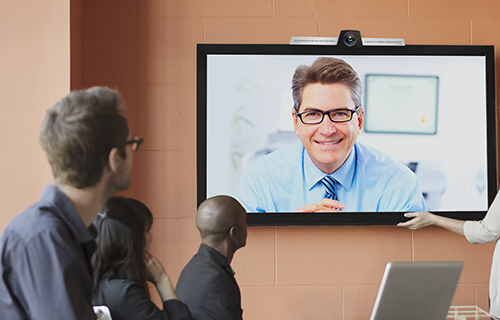 I. Camera
The importance of having a good camera to help you have the right huddle rooms AV system cannot be overemphasized here. For example,ezTalks Meet S offers you an ultra HD video.The camera of ezTalks Meet S is 1080p with a wide-angle lens of 120°. It empowers you to clearly see without causing misalignment of colors,reduced contrast,or image blurring.The wide-angle lens enables the whole meeting room to be captured without losing any detail in the scene,even the facial expressions. Trust me,you do not want to be in a situation whereby some participants in the meeting are not captured by the camerato increase their engagement.
Apart from a good image quality and capturing of all participants,it is also significant that you should consider other camera featureslike light compensation feature. The camera should be able to accommodate meeting rooms with insufficient backlight,which ezTalks Meet S also does.
II. Audio
Just like the video/camera,audio is also essential for you to have an efficient and effective huddle room communication and collaboration.Definitely,users of your huddle roomsneed to be provided with an audio experience that is uninterrupted and superior. If you do not provide such an audio system,then the participants will have a communication experience that is really annoying. The audio quality of your huddle room should be lag-free and crystal clear and hence,which can be ensured by a high-quality huddle room speakerphone.
ezTalks Meet S offers you dual microphones to offer you a voice performance that is enhanced with echo cancellation. The microphones have also incorporated the use of noise reduction technology and thus,cut out the irritating background noise and helps in maximizing clarity. The participants are as a result able to have an audio experience that is exceptional.
III. Pricing
This is another vital factor worth considering,enabling you to pick the right huddle room audiovisual system. It is quite useful that if the budget of your organization or business may be limited. Ensure that the particular video system that you choose suits the spending capabilities of your organization.
ezTalks Meet S realizedthe fact that businesses usually have different budgets. There are different ezTalks video conferencing solutions available for you to choose from. The different video conferencing solutions,hardware with built-in ezTalks Rooms software,are available in different pricing. Apart from having the option to choose ezTalks Meet S,you can also choose other competitiveezTalks video conferencing solutions such as Meet X and Meet Mini.

However,you should notsimply consider the cost when picking a huddle room AV system. You should also consider the investment return in terms of the features,experience,and functionality provided.
IV. Additional Features
Top-grade conference systems are now increasingly incorporating additional features,apart from the huddle room webcam and huddle room speakerphone. These additional features are for the purpose of improving the productivity of meetings and enhancing the experience of both meeting attendees and hosts.
Some of the top additional features may include screen or file sharing,online whiteboard,cloud recording and storage,remote control,and live chat.ezTalks Meet S has the aforementioned features for its users to make the communication process more effective and better.
Conclusion
Having seen the importance of a huddle room and its audiovisual system,it is thus crucial to find the appropriate solution for your use. The right audiovisual technology is guaranteed to spring your implementation of the huddle room to life. If you consider the steps or requirements provided above,you are almost certain of creating a flawless communication and collaboration hub within the space of your business or organization.
You do not have to experience the difficulty and pain of going through the process of considering the huddle room AV issues discussed. That is if you decide to choose and use ezTalks Meet S,with no need to choose components for audio or video effect separately.