5 Zoom Online Meeting Alternatives
Though traditional meetings are not completely extinct (they do have their own importance,and in fact,face-to-face meetings are sometimes essential),but nowadays,most people opt for online meetings or so to say video conference meetings. This makes things all the more flexible as people do not have to travel and reach any particular meeting point,and can participate in the meeting from the comfort of their homes also. It even saves the participants time and money that they would otherwise have to invest while reaching the meeting destination. To conduct online meeting you need an online video conferencing software,and one such popular software is Zoom.
What is Zoom Online Meeting?
Zoom makes web and video conferencing flawless. Its easy platform for audio and video conferencing,webinars,and messaging across desktop,mobile,and room systems,make things a lot easier and hassle-free. Zoom has been used by many businesses all across the world to get their work done by bringing their team members together. Zoom indeed is popular,but there are other tools too that are as famous,and we shall now get to learn about top 5 such Zoom online meeting alternatives.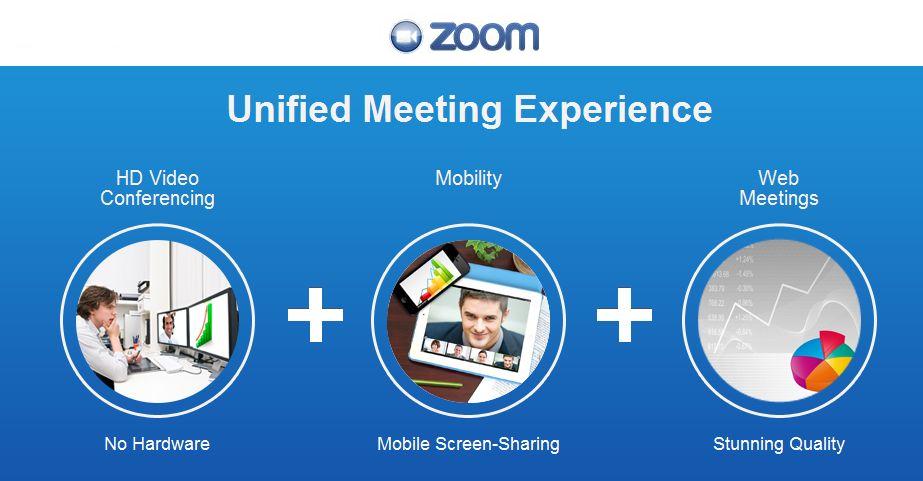 1. ezTalks
ezTalks is the strongest,most impressive,and most popular Zoom online meeting alternatives. Using it you can create your video conferencing room wherein you can enjoy video collaboration,online meeting,enterprise video conferencing,video conferencing interviews,and so on. You have various plans to choose from. Its Starter plan is available free of cost and you can add up to 100 participants in your meeting,hold unlimited meetings,live broadcast through your browser,enjoy HD voice,HD video,gallery and full-screen view,and a lot more. You can also opt for its paid plans,Pro or Enterprise,and then enjoy additional interesting features.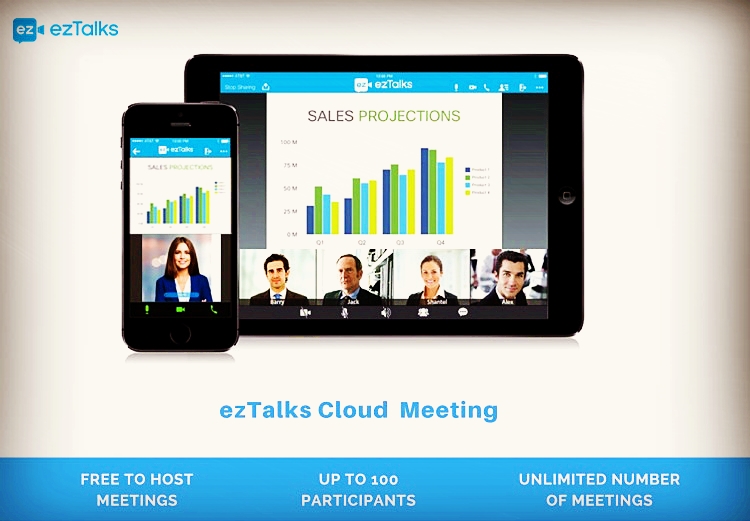 2. Huddle
Huddle is yet another alternative for Zoom online meeting. It is cloud-based collaboration software. Its dashboard has many widgets or task management boxes like My Notification,My Calendar,My Tasks,Files Awaiting Approval and more,which you can rearrange,remove,or collapse. Any past versions of the document and work history will always be saved,and you can manage the approval process,restrictions on users,and also the workflows. You can enjoy batch processing of online files and even save various files using its 100MB online storage.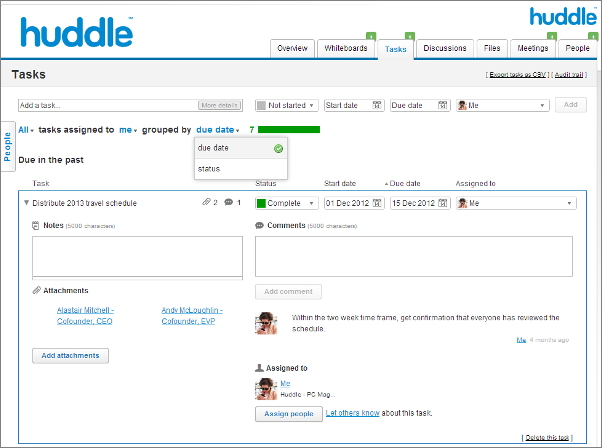 3. Adobe Connect
Adobe Connect allows you to enjoy user desktop sharing,web conferencing,online training materials,and to create general presentations. Based on Adobe Flash,this Zoom online meeting alternative has customizable and unlimited meeting rooms,many meeting rooms for every user,VoIP,audio,and video conferencing,screen sharing,recording,and so on. It also offers a good user support that will make things even easier for you.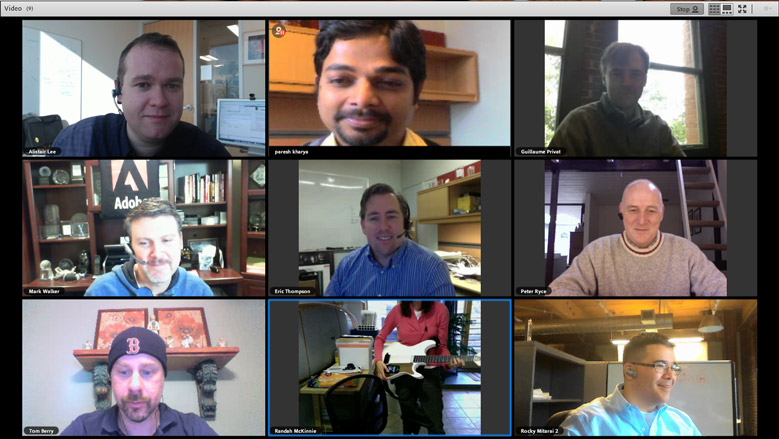 4. GoToMeeting
This Zoom online meeting alternative is a video conferencing,desktop sharing software that helps you stay connected with your teammates online. Using its HDFaces feature you can add high-definition video conferencing support to your web conferencing service,with the help of which six users will be able to show their webcam together. The GoTo Webinar allows up to 1000 people to attend its audience management module that has interesting features like an automated reminder,surveys and polls,follow-up emails,and a lot more.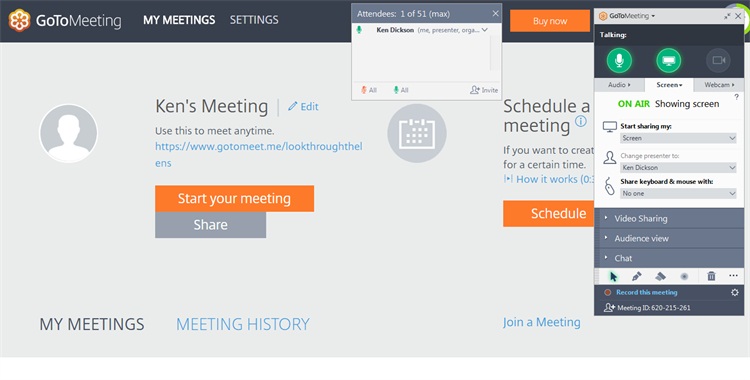 5. InterCall
InterCall is a well-known collaboration and conference tool. It offers video and audio conferencing services and works with Cisco WebEx,Adobe Connect,Unified Meeting 5,Skype for Business,Microsoft Live Meeting,and Google Hangouts,to offer you a good conferencing solution. With InterCall Unified Meeting you will enjoy video,web,and audio conferencing in a single system that can be integrated with your business tools. Using InterCall's MobileMeet you can plan meetings,get alerts when others have joined,or when a meeting is just about to begin,and also participate in the meeting. You can even zoom in certain areas of the screen to get a better view when needed.
It is very important to select the right video conferencing solution for your meeting needs so that you have a hassle-free and seamless experience. Now that you are aware of the best Zoom online meeting alternatives,take your time and opt for the one that you think will meet your needs best,and once you do so successfully,you surely will host and enjoy the best online video conferences ever.