5 Most Important Unified Communications Features
Unified communication (UC) has helped to increase productivity in the business world. These systems are made up of many different components and features. Failing to understand these features might make you miss out on the actual benefits of unified communications systems. Here are the most important features of unified communications: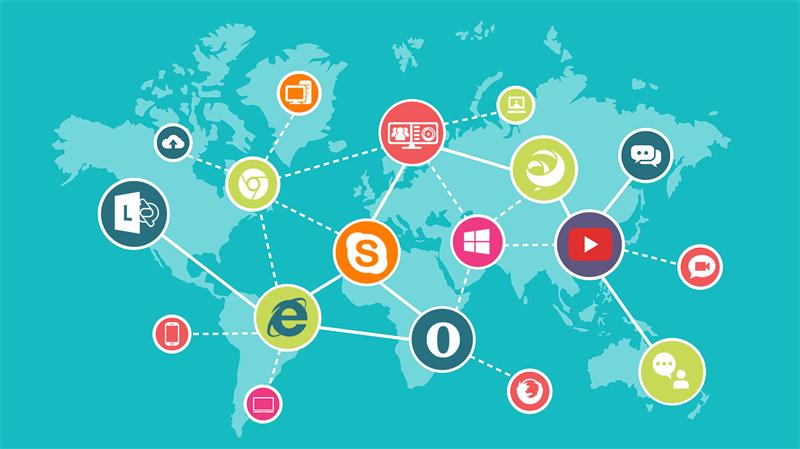 Video Conferences
Face-to-face communication is important for all businesses,regardless of size. However,it is sometimes impossible to meet clients,and that is why you need to find a good video conferencing service. It is always better to use a video conferencing service that accommodates more participants.Products like ezTalks Cloud Meeting can let you hold meetings with up to 100 people for free,and that makes it ideal for most businesses. This service also allows you to share documents and communicate through their instant messaging app. In case you need to communicate with people in far-away locations,these products will cut your travel costs.
Unified Messaging
Unified messaging allows a business to access their online communication systems with ease. There are many components of unified messaging applications. These systems deliverall your messages into a single inbox. As a result,people are able to manage and interact with their messages in a more flexible manner. Once you access the messages,you can forward,share and respond accordingly. Larger businesses will also enjoy the reduced cost of physical servers.
Unified messaging services also allow you to access your messages in multiple email systems. For example,you will be able to access your email through premise-based and cloud email systems. In addition,you will be able to get all communication in mobile devices,web interface,email client,and speech. You should get unified messaging products that meet your company's confidentiality,security and compliance needs. There are many options to choose from.
Automated Attendants
Another important feature of unified communication systems is the automated attendant. This feature helps you avoid missing calls. These systems transfer calls directly to an extension without going through receptionists. Callers will get a menu that gives them simple directions. For example,if a caller wants to speak to an operator,they have to press a number on their phones. That eliminates the possibility of missing calls.
Auto attendants can route calls to VoIP virtual solutions,mobile phones,other automated attendants,or even the traditional landline telephones. The systems can be customized to inform callers of offers or other important details. For example,before giving callers directions,the program can inform people on the business hours. This can be set as the welcoming message of the auto attendant system.
Automated attendants allow you to access your calls from any geographical location. They have lots of extra features that help to eliminate the possibility of missing important calls. Some of these follow me,find me and call forwarding features. If you are not in your office,calls can be forwarded to a different number,and this means you will be in constant communication with your clients,even if you are at a different location.
Instant Messaging
Instant messaging allows more efficient communication,especially if you are using video conferencing apps. Businesses are quickly embracing IM apps to improve their communication. With these apps,you can have real time conversations with one or more people. In video conferences,IM apps allow participants to communicate with each other,or send documents for everyone to view. These services have made communication a lot cheaper. IM apps can also be used as an alternative or as a compliment to traditional long distance telephone services. This can end up saving you a lot of money. In case you are in the middle of a phone call,and still,need to get information from someone,you don't have to hang up. You can simply use IM apps to contact the resource person as you carry on with the conversation.
Desktop Sharing
Desktop sharing products allow users to share their desktop content with other devices. This allows users to access their desktop content remotely. You can access your desktop content from any geographical location and through any computer. These services also help in the quick resolution of tech problems. You can use online computer support to trouble shoot and fix any problems your computer has. The same app can also be used to find updates for your computer. In other words,desktop sharing allows remote tech support for devices.
Desktop sharing is important for companies that use video conferencing solutions. To start using the services,you will need to download the application,and the computer's support administrator will run the app and start the sharing session. Many companies have found these apps to be very helpful.
Conclusion
Unified communication systems are becoming very popular in the world of business. They have helped to streamline communication in a very affordable way. With these systems,you will find it easier to interact with all forms of communication you get. Make sure you get the unified communications features listed above for the best experience.