6 Best Video Call Software That Are Worth Trying
With businesses moving their operations abroad,newer connectivity tools are being employed to keep teams connected. One technology that most companies are using today to stay connected is video call technology.
Video call technology has slowly earned its place amongst the best online collaborative tools and for good reasons. The technology gives companies the ability to communicate with staff,clients and partners. Likewise,it allows teams to work together in unanticipated circumstances such as bad weather,delayed flights,etc.
There are many video call software out there,making it difficult to choose the right one. We have rounded up six best video call software to help you narrow down your search.
1. ezTalks Meetings
ezTalks Cloud Meeting is considered as one of the best free video conference call software out there and for good reasons. The software comes with a stunning array of useful features including innovative whiteboard,content sharing and screen sharing,playback and recording,cross platform chat as well as meeting scheduling and re-scheduling. The tool delivers HD video and HD audio for online meetings. Their free plan allows users to host meetings of up to 100 participants. If your team is bigger than 100,you can upgrade to the paid plan which supports a meeting of up to 500 participants. This HD video call software is compatible with Windows,Android,iOS and Mac.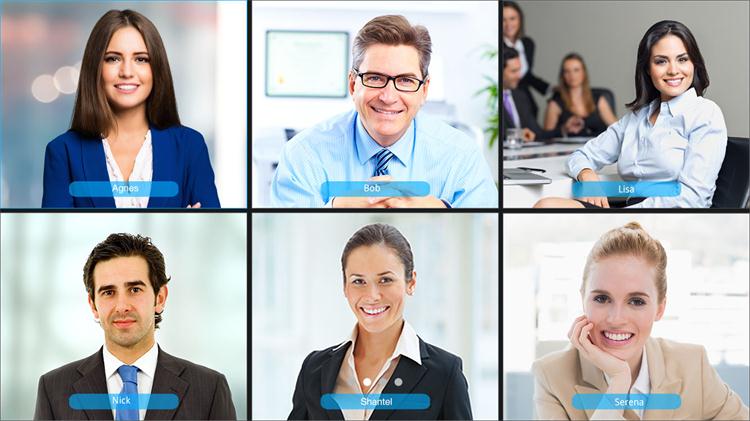 2. GoToMeeting
GoToMeeting is an awesome tool that allows team members to seamlessly work together,even when they are miles apart. That software comes with features you would expect in a top video conferencing tool. It is equipped with features like desktop and application sharing,one-click recording,inventive whiteboard as well as playback and recording functionality. Besides,it can support a meeting of up to 100 participants. With mobile and desktop supported,this software is ideal for businesses of all sizes. If you are looking for a software that's easy to use,comes with many useful features and has a simple user interface,GoToMeeting is your best bet.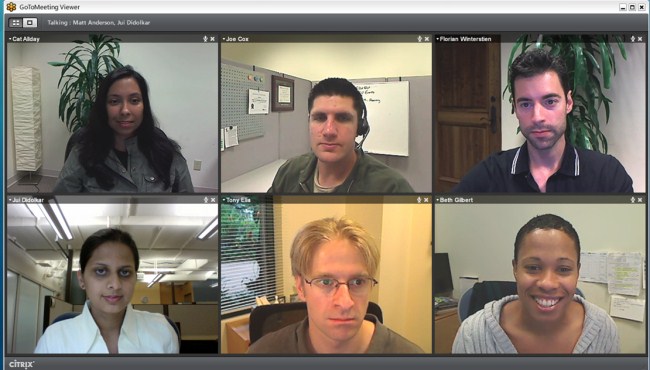 3. Zoom
Zoom is a video call software that comes with a well-structured range of useful features. The software allows users to chat,record meetings for later playback and share files. Besides,it lets you manage your contacts and invite them to the meeting via a Zoom meeting URL. They can join your live meeting by following the link. It also boasts top quality video and audio capabilities. Zoom has a free plan and a paid plan. With a free plan,users can launch a 50-person meeting for 40 minutes with HD video. If you want to meet more than 50 people,you can upgrade to their paid plan which allows you to host meetings of up to 500 participants.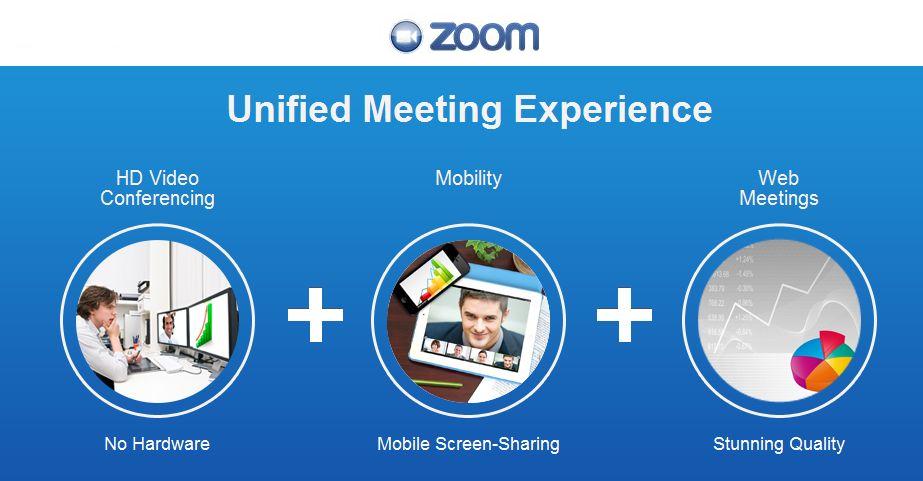 4. Join.me
Join.me is a video call tool that allows multiple people from different locations to seamlessly connect with each other. The software comes with a wide range of features to make your live meeting experience more streamlined. The tool gives users the ability to share screens,record meetings,add and remove attendees,and more. Moreover,you can re-assign the role of the host whenever you wish before and during the meeting,which means you can take turns when presenting screens. Where this tool stands out is that it allows you to send invitations thanks to its Join.me Scheduler. Participants can join the meeting from any device,including iPads,Android and iOS.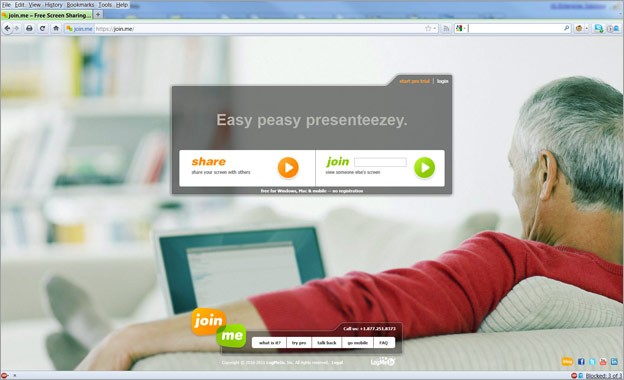 5. WebEx
A top pick for small and medium sized business,WebEx comes equipped with awesome features. They include screen sharing,private and group chat,meeting recording,file and applications sharing and more. With WebEx,it is fast and easy to change hosts,create whiteboards as well as pass keyboard,making for a seamless live meeting experience. If you are meeting a small audience,you don't need to pay anything. The Free plan comes with major sharing and collaboration features found in paid plans,but the number of attendees is limited in each meeting. Not only is the video call software for PC,but it also works well on Mac and smartphones.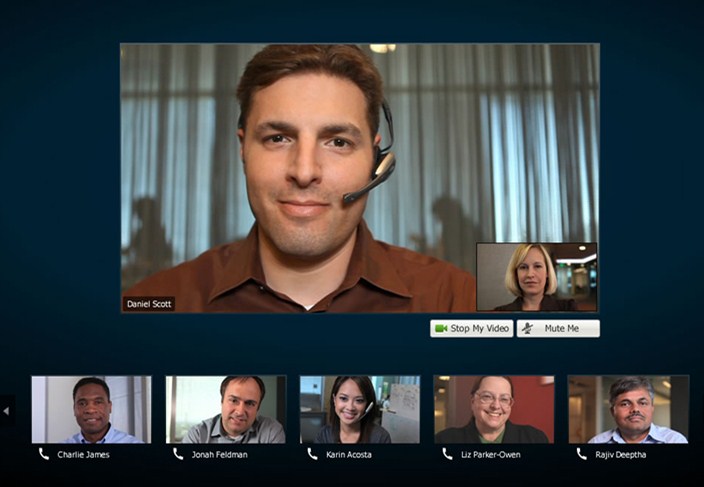 6. Adobe Connect
We included Adobe Connect in our list as it offers an arsenal of video call features to make your meetings more engaging. With Adobe Connect,you get features like video chat,and file sharing,and for audio,there is in-built VoIP. Because Adobe Connect does not come with its own dial-in service,users that want to use VoIP must use a third party. All in all,this is a robust service that works best most of the time. As a host,your screen is shareable,plus you can let attendees share theirs. It runs on iOS and Android devices and allows participants on the desktop to join with no installations.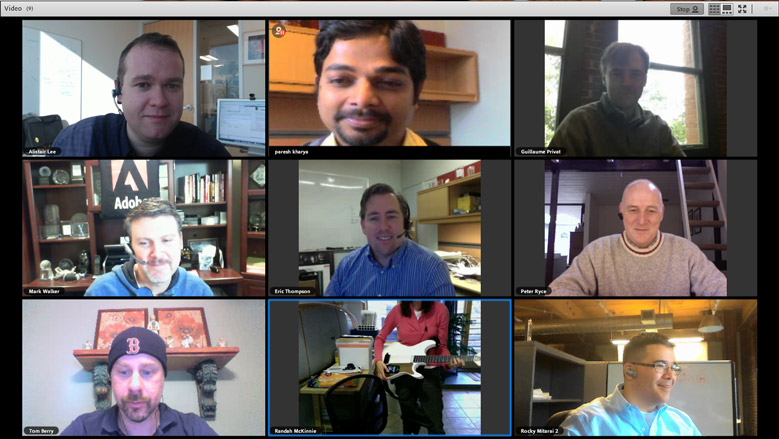 Conclusion
There you have it,best video call software in the market. As you can see,these tools come with different features and functionalities. Therefore,you need to choose a software that offers the features that will meet your needs. Most of these tools offer free plans,so we recommend that you test your software of choice before opting for a paid plan.