5 Great Video Communication Services
These days,one way to bring your meetings to life is by using a video conferencing service. This way,all participants are able to see and interact share presentations,and more regardless of where they are on planet earth. Well,there are lots of great software to help you pull great video conferencing tasks but here we look at 5 video communication services that stand a cut above the rest.
1. ezTalks Cloud Meeting
ezTalks Cloud Meeting is one of new age video communication services that allows businesses and individuals to deliver information securely while transforming work flows through high-quality video conferencing. As a matter of fact,ezTalks Cloud Meeting has some very amazing features: HD video and audioezTalks Cloud Meeting offers the best video communication solutions as it has HD video capability that can be used even in the poorest lit areas. What's even cooler is that you get to enjoy crystal clear audio with the ezTalks microphone speaker meaning that communication is quite seamless. Innovative whiteboardYou also get to enjoy this really unique feature where you can write,draw or shape your ideas with a pencil or highlighter to clearly put your point across. Content sharing and cross-platform messagingezTalks Cloud Meeting works as one of video communication tools that a participant can share screens with other participants in real-time. You can also send instant public and private messages.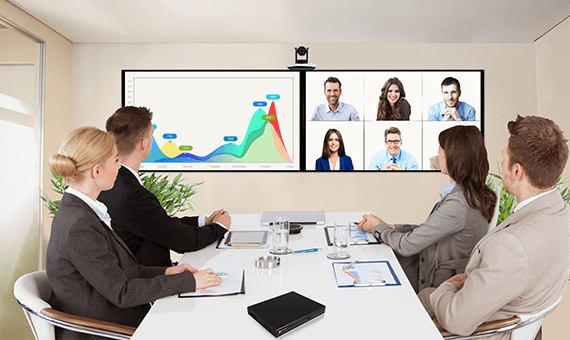 2. Zoom
Zoom is a top draw video conferencing communication tool and web conferencing software that aims at giving users an easy to use video communication platform. It combines online meetings,video conferencing and group messaging into one wholly accessible system. Since it's inception in 2011,Zoom has grown over the years and now offers one of the best video,audio,and wireless screen-sharing experience for Mac,Windows,Linux and even Blackberry users. It also supports Zoom Rooms and H.323/SIP room systems that are common in most work places today. Zoom has the following features:
Invite more people to join by email,IM,or meeting ID
During a meeting,you can invite people to join the conference by clicking on the "Invite" tab on your in-meeting toolbar located at the bottom of the meeting window.
Group or private chat
When planning to start a meeting,you can choose to either chat privately or on group chat. You can also be able to manage participants and even mute and unmute your audio.
Record your meeting
If you love to record meetings for future reference,zoom offers you an option to record your meeting with effective buttons that you can click to start or stop your recording.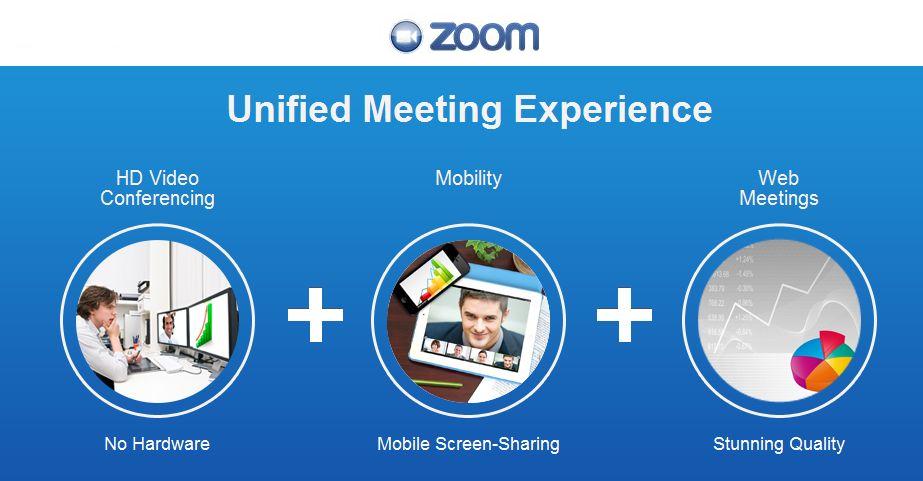 3. ClickMeeting
ClickMeeting is a well thought of and developed video conferencing communication tool that does almost everything for you during a conference call. It has great unique features that make it is fun and easy to use. These features include:
Webinar branding
Wouldn't it be fun if you could add you logo and brand colors to your chat room? ClickMeeting allows you to do that and much more. You also have the option to customize your brand and be as unique as possible.
Sub accounts and multi user options
ClickMeeting also gives you the option to create a sub account for your colleagues and external clients,and give you the right to manage their accounts. You can also allow your co-workers to log into ClickMeeting with multi-user accounts. This way you can sidestep confusion over credentials and save money on the cost of having multiple accounts.
Agenda creation
Just like any other meeting,the attendees have to know what is on the agenda. ClickMeeting gives you a way to keep your audience engaged before the video conference as it provides a waiting room with an agenda.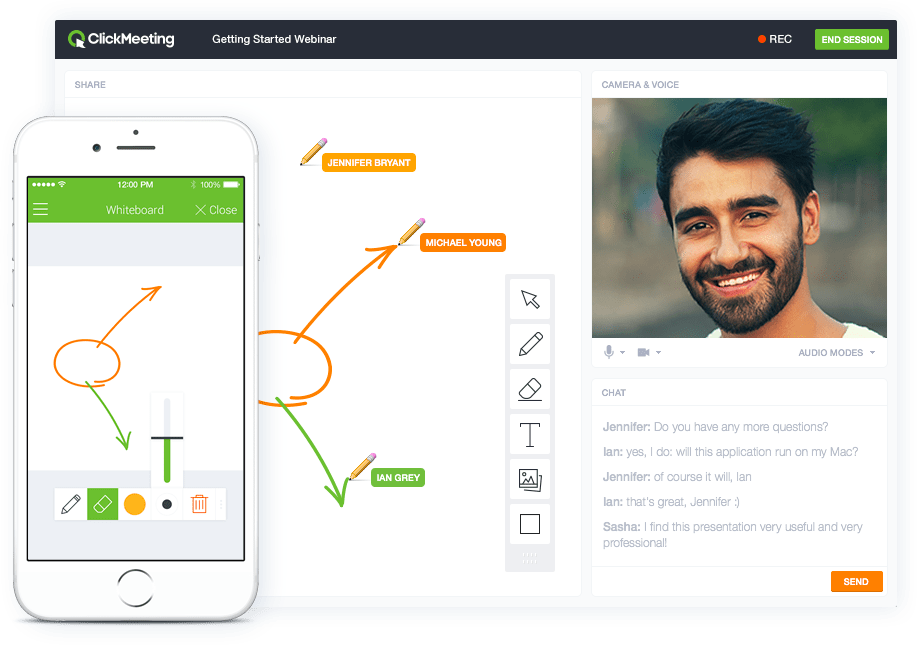 4. Skype for Business
Skype has been in the video conferencing business for very long and with the advancement in audio video communication service,Skype for business has also evolved over the years to stay on top of the game. It is a one stop platform for calling,conferencing,video,and sharing with features ranging from:
PSTN conferencing from Microsoft
PSTN conferencing from Microsoft allows anyone to join your Skype meetings using only a telephone which is really convenient.
Skype meeting broadcast
With Skype Meeting Broadcast,Skype meetings to up to 10,000 attendees for webinars can be scheduled. A scheduling option is present that allows you to limit attendance to people in an organization.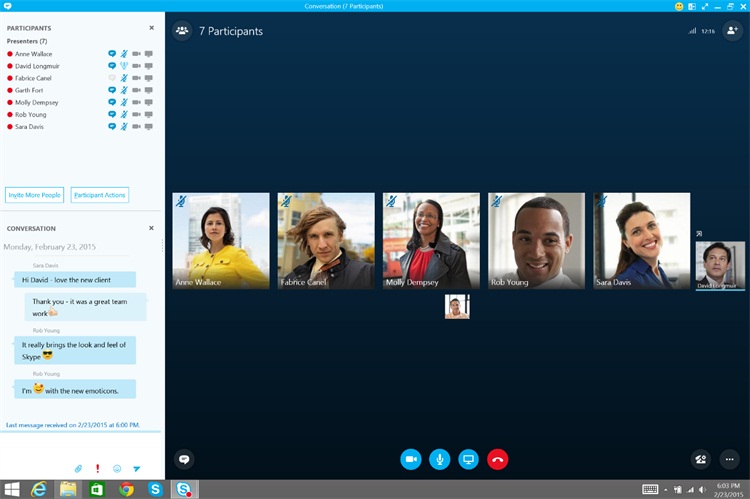 5. Cisco WebEx
Cisco products are valued by many due to the fact that they are delivered over the Cisco Collaboration Cloud which is a highly available infrastructure purpose-built for real-time web communications. Cisco WebEx offers you the chance to work and hold meetings anywhere in the world. Here's a look at some of the features Cisco WebEx offers:
Security
Cisco WebEx offers great security measures for you to conduct your meeting with no fear of malicious people eavesdropping on your conversation.
Browser support
You can join from any browser,device,or system or even just by answering the phone. There are no limits to where you can talk to you fellow participants from.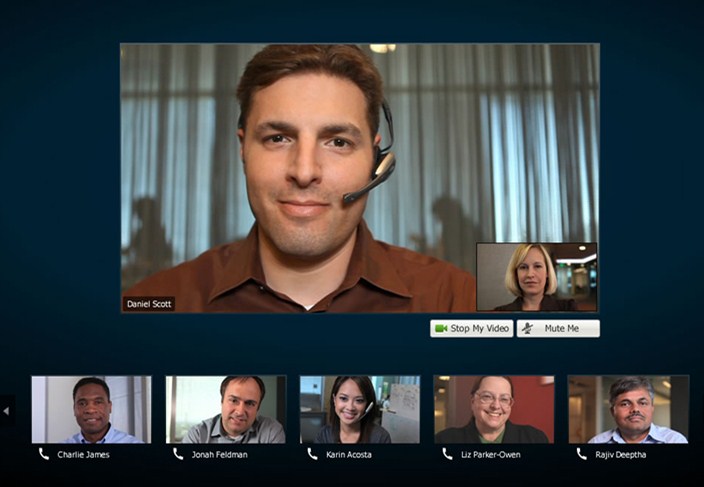 Well,these are the best of the best! It's now time you tried to use the video conferencing software and join the world of smart communication that will surely translate to better business returns for you.