5 Benefits of Virtual Teams
In a world that is constantly on the move,the concept of "office" appears to be best left behind in the 20th century. With the rise of cloud technology and the increased need for people to stay mobile,the idea of going to an office seems to be fading away fast. As a company owner,there's no more need to spend thousands of dollars on renting an office space and managing an in-house team.
It doesn't matter if you are running a lean start-up or a long-running profitable business. You always have the chance of enjoying the benefits of virtual teams. When you have a virtual team,you not only see less staffing costs,but also profit from a workforce that is highly motivated and productive. Confused if this decision would prove to be right for you? Don't worry. Here are some reasons for you to consider setting up a virtual team.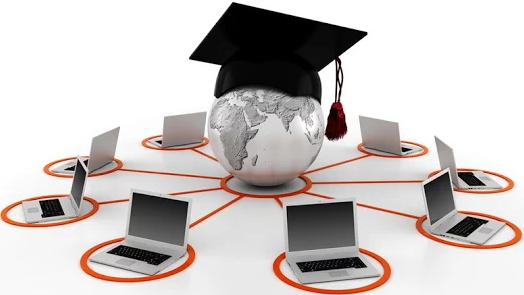 Top 5 Benefits of Virtual Teams
1. Lower Office CostsThis is an obvious one virtual team benefit,but did you ever realize how the cost of an office can add up to a significant amount? No,we're not only talking about the rent you pay for office space,but also the costs involved in paying for electricity,computer equipment,the refreshment for the employees,furniture and sundries,among others.If your business is relatively new,having to support an in-house team that can wreak havoc with your finances. Even if you're highly profitable,the amount you would spend in running an office is better utilized elsewhere. It is said that managing a team that works virtually can save staffing costs by 40%.2. Access to Global TalentsWhen you hire locally,there is no choice but to live with the restrictions that come from having a small talent pool. You only get access to a certain amount of potential employees in your own city that may or may not have experience in your work area. However,one of the virtual team benefits is that going virtual will give you the power to hire people from all around the globe.You can handpick the best talent available out there as virtual teams are not restricted by geographical and time zones. There aren't any other constraints as well that are faced by in-house teams. Having a global pool of talent will give your company the edge it needs to outshine your competitors.3. Lower Employee CostsAnother benefit of a virtual team is your ability to hire people from countries with lower living costs. An employee from India,Thailand,or the Philippines is going to cost much less than someone hailing from San Francisco or New York. And the best part is that there is no noticeable difference between the qualities of work they produce.In addition to getting a global pool of talent,you also get cheaper employees,which would be more than willing to work full-time at $ 1000 per month.4. Reduce Travel Time and Get More ProductivityIncreased productivity comes naturally when your employees do not have to travel to work each day. Working from home will allow them to log on and off at a designated time and work from the comfort of their homely atmosphere. Apart from flexibility in working hours,there will be no distractions that are usually associated with working in an office environment,with the help of virtual team tools.According to a study done by Stanford,employees showed an increase in productivity by 13% when they worked remotely. Your employees will also enjoy a better quality of life comes with balancing work and fun. Wouldn't you like to enjoy such benefits of a virtual team?5. 24/7 Online BusinessIf you truly desire your company to go global,then it must be online all hours of the day. If speed is of the essence of your business,you can capitalize different time zones by delegating work according to individual time zones. When you have a business that is ready to serve customers 24 hours a day,7 days a week,it won't take long for you to expand.
Conclusion
The flexibility that comes with managing a virtual team is unparalleled,as it gives you the ability to alter the configuration according to the ever-evolving challenges. It's time for you to put together a highly motivated virtual team of your own that is ready to go above and beyond your expectations. With the right team available at your disposal at all times,success can't be very far away.