3 Video Conferencing Software for Business
Along with the rapid development of the Internet today,enterprises have entered an era of information explosion. The leaders of enterprises urgently need an efficient communication platform to meet the diverse communication needs in order to improve productivity and achieve commercial success.
Why Is Video Conferencing Services Important?
Video conferencing services emerge as the times require. It breaks the geographical restrictions to let employees living in different places gather together on the same page and communicate with each other "face to face" anytime and anywhere. By using it,enterprises are able to save a lot of cost and time which are usually spent on business travels. Additionally,feature-rich video conferencing services give power to participants to observe body language and facial expression of speakers to better understand what they try to express,share whiteboard,desktop,software and files,conduct remote staff raining and job interviews and more. All of it help enterprises improve productivity and consequently maintain competitive in the peer.
Why Prefer Video Conferencing Software for Business?
With the increasing diversified market need,a variety of video conferencing services come into use. Now you can see many hardware video conferencing,like Polycom,which adopt H.320 and H.323 protocol standard,and rely on dedicated terminals to achieve video conference. Hardware video conferencing feature in high-definition video and high-fidelity voices with high security and high stability. However,their high prices and inflexibility make more and more enterprises tend to video conferencing software for business for help. The following parts walk through three powerful video conferencing software. Go on reading it and find a desirable one.
Three Business Video Conference Software
1. join.me
join.me is business meeting software that allows you to bring everyone together no matter where they are to collaborate on a project,start business cooperation,organize staff training,conduct job interviews and more. It's not totally free but provides you with 14-day free trial. With its help,you can communicate,text,share screen with annotations,transfer the presenter role to anyone,and more.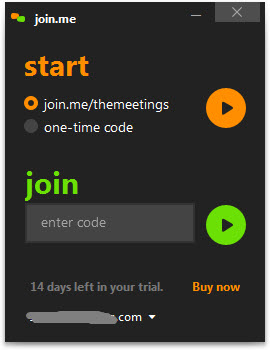 2. ezTalks Meetings
ezTalks Meetings is one of the best video conferencing software for you to keep connected wherever you are at any time. Compare to other video conferencing software,ezTalks Meetings has its unique advantages. Its free plan supports up to 100 participants joining in an online meeting. To let more participants in,you can upgrade your free plan to the pro plan or even the enterprise plan. With it,you enable to meet anyone or a group at once or at a fixed time. During the entire meeting,you're allowed to share screens and files,present whiteboards,chat with anyone or the group,and hand over the presenter role from one to another. Furthermore,you can record any sessions of a meeting and save as audio or video file to easily get missing points of the meeting back after meetings.
It works perfectly with Windows PC and Mac,and is fully compatible with ezTalks Onion,a video conferencing equipment. If you just get one,you can connect it with ezTalks Meetings to enjoy better video conferencing services.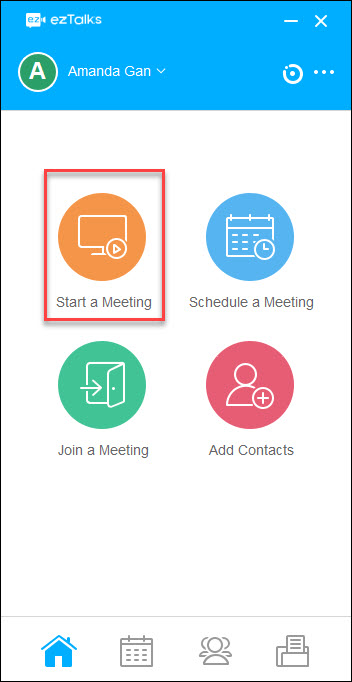 3. Zoom Cloud Meeting
This business web conferencing software looks similar with ezTalks Meetings. Its Free Plan supports up to 50 participants for an online meeting last for 40 minutes. If its free plan fails to meet your needs,you can upgrade to its paid plan which allows to host up to 500-participant online meeting. It works well with Mac,Linux and as well as Windows OS. It's featured in high-definition,high-fidelity,desktop and application sharing,whiteboard sharing,host swap,built-in instant messaging,recording and more.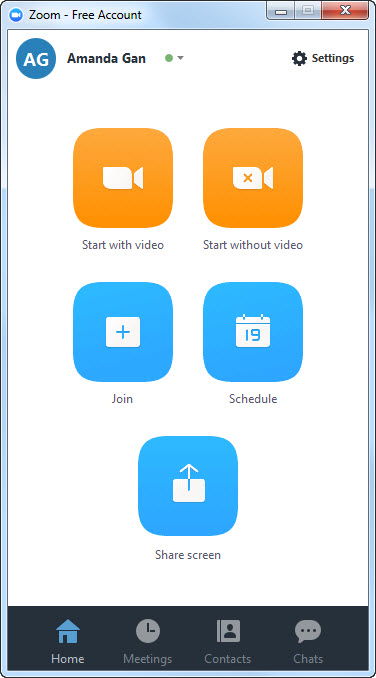 That's all for it! Now,select an outstanding enterprise video conferencing software to start remote collaboration.