5 Best Webinar Programs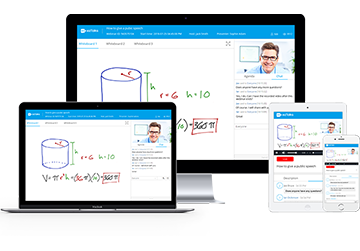 ezTalks - Best Webinar Program
Free for up to 100 ParticipantsFluent HD Video/Audio QualityScreen Sharing and WhiteboardPolls,Survey and RecordingRebranding and Paid WebinarsSign Up Free NowMore and more people can benefit a lot from webinar technology. Why? For example,for startups as well as big businesses,they want to unify all the workers for a training,a product launch,etc. from different parts of the world,but they fail to always to travel todo so,and therefore,webinar program is a great helper.Here are5 best webinar programsthat you can get access to,created by different tech-giants to facilitate us.
1. ezTalks Webinar
ezTalks Webinaris one of the best online webinar programs. Due to its advanced features,this program works on almost every operating system. This program provides a collaborative environment and it also helps you connect with your colleague sitting in a different country.Here we will throw light on some of its advantages that attract more and more users.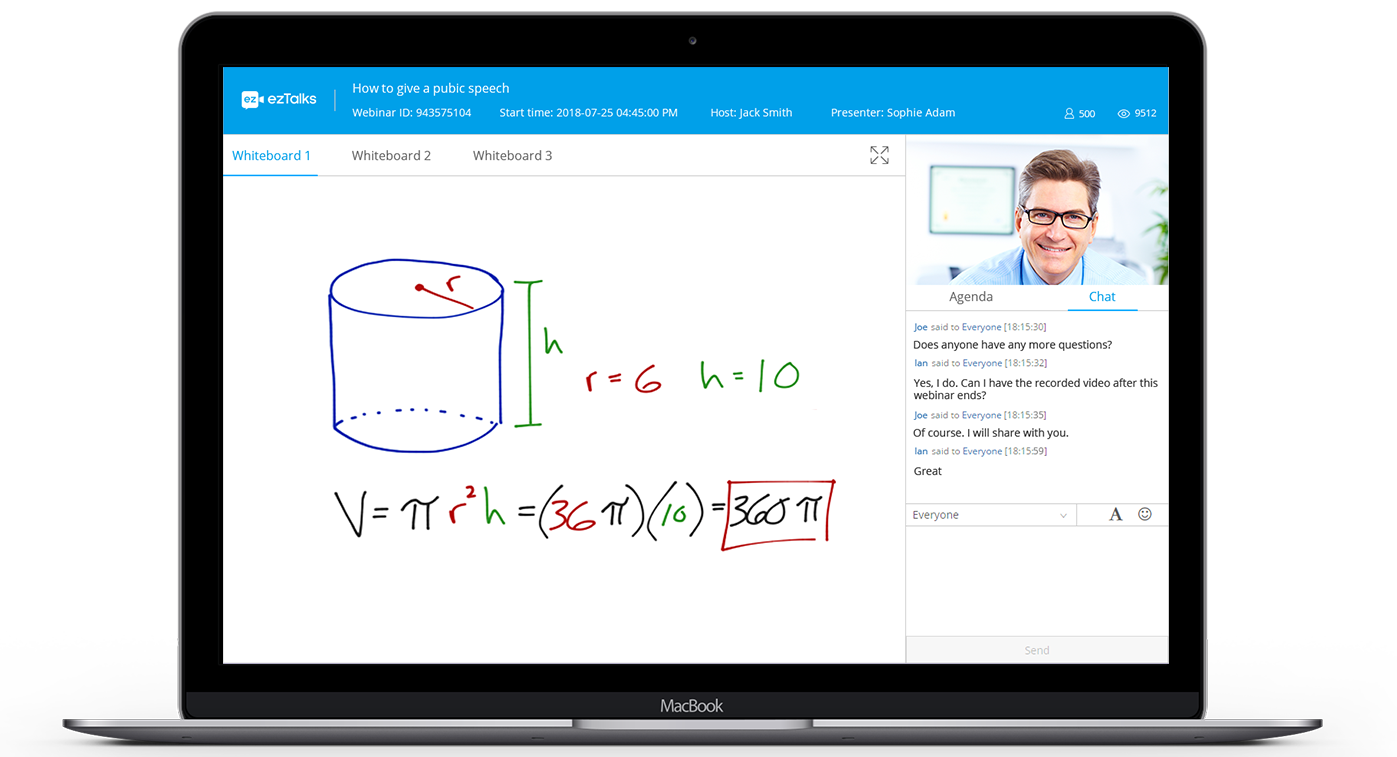 a) You can change between live and automated webinars. Also,you can stream your content live on Facebook & YouTube and build your audience like never before.
b)It is possible to contact 100participantsthrough this program with free of charge for total 100 minutes.If you want to have a big seminar online orlikewisewithmore participants or longer duration,you have to avail its paid version,but thankfully,its pricing plans are quite affordable and cost-effective.
c)This bestwebinar program providingHD video and crystal-clear audio for face-to-face collaboration in real time. Besides,it supports great HD video recording along with archived recording,instant desktop applications and screen sharing,smooth whiteboarding,and etc. All these keep the whole team aligned and engaged on every project.
d)For better preparation and follow up,ezTalks Webinar also does well. You can schedule a webinar with your expected time zone in seconds,customize your ideal registration & thank you page as well as the waiting room,set your webinar as a paid event,get reports for improvement and so on.
Overall,ezTalks Webinar is a popular platform that offers professional-grade functionality in a full-service.

2. Skype
There are many online webinar programs,but Skype is the most famous and mostly used program when it comes to the webinar through video or calling. It can be utilized for workshops,onlineseminars,online coaching and group discussions.This is a webinar program which offers Skype high quality audio calls. At a time total 25 people could be called through this program.
The file sharing process is also present with this software. There is screen sharing and as well as group screen sharing allowed by this program. This program has a huge popularity and it is one of the best among the other webinar programs.But it is prefered to be recommended as a meeting program instead of webinar program if you want the webinar hosting to be more professional.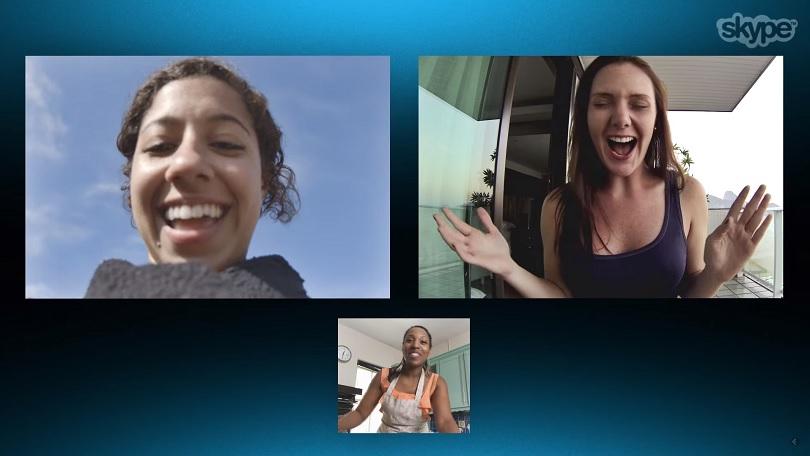 3. Google Hangouts
Google Hangouts is one of the best free webinar programs present in the market. This software is an integral and important part to the whole Goggle social media platform and it provides chat functionality as well as video calling and onlinewebinar programs. To avail Hangouts,you need to have a Google account. You can also arrange workshops,presentations and collaborative webinars through this great online webinar program.
This program offers you live streaming on YouTube channel and also a website. This program runs in almost every device. It also has features like publishing Hangouts to YouTube by recording automatically and it also has screen sharing facility. This is a free webinar program which allows sending photos,audio clips and other files through the chat box.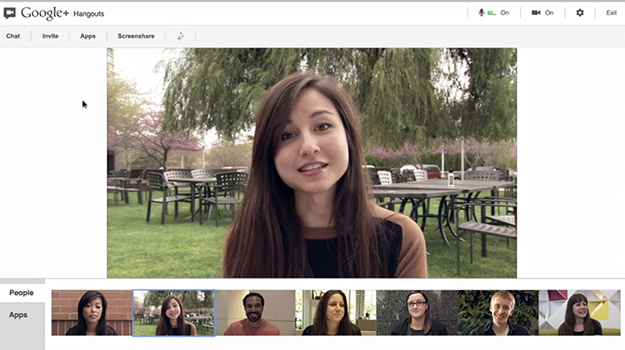 4. GoToWebinar
GoToWebinar is feature rich,advanced and comprehensive webinar software. There are features like registration for full service attendee. It can also be utilized in the cases of surveys and polls. This program also provides registration forms which are customized. Contents can also be shared and it facilitates PowerPoint presentations too,and it is also one of the great online webinar programs.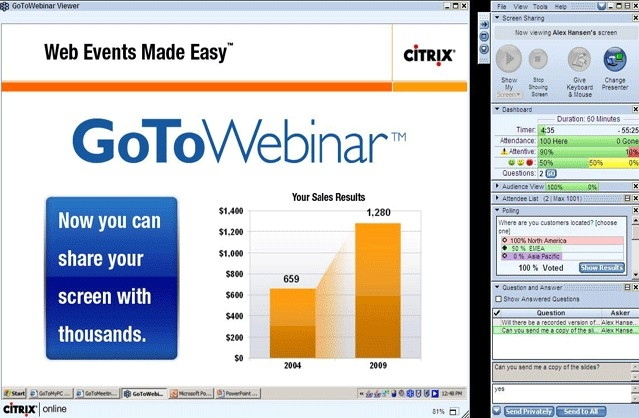 5. ClickMeeting
The power of custom branding and rich media is combined by the ClickMeeting webinar program. The webinar organizers are ahead one step before,during and after the webinar by utilizing its key features. The features include webinar rebranding,registration page and customized invitations,multi camera video display,remote desktop control,application sharing and real time screen,audio modes,automatic translation with private and moderated chat,interactive whiteboard,surveys and tests,statistics and business intelligence,video and audio recording and many more.
This program is incredibly easy to use and comprehensible. From a single intuitive control panel the users can hold webinars on the fly and could also be facilitated with arranging global webinars with videos of high impact.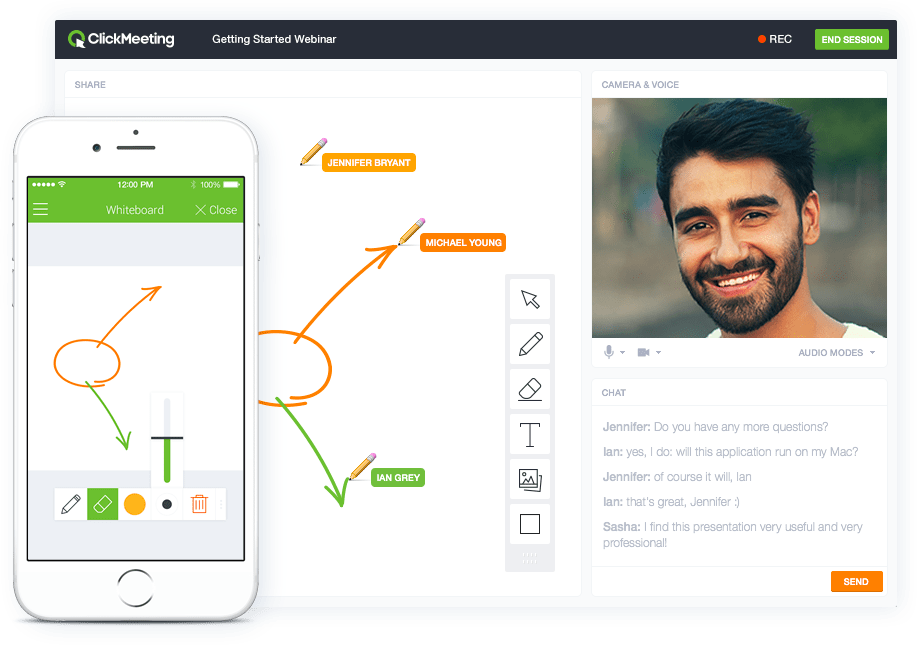 There are various paid webinar programs and as well as free webinar programs with high function-ability. You have to choose the best webinar program according to your needs and by that the program will also be able to facilitate you according to your needs.