3 Best Online Web Presentation Tools
For most of us,it reaches a time in lives where we are required to present our ideas to audience. By use of PowerPoint presentation tools,we can display these ideas in the form of slide shows for audience to see. There is an array of web presentation tools in the market,but a number of them have cut out a niche for themselves at the top of this industry. Let us take a closer look at three of the top presentation tools on offer today.
Three Best Web Presentation Tools
1. PreziPrezi is a cloud based program that gives us the ability to create fluid,non-linear,dynamic presentations that have immense animation and motion effect. It is one of the highly popular web presentation tools,which has free registration by just signing up using your email address,linkedIn or Facebook account. It shows how ideas relate to one another,unlike other web presentation tools that stack up ideas one after the other.While using Prezi,you should be careful not to overuse its great features which might lead to an awful presentation. One such feature is the non-linear presentation,with it,you need to go back to old topics,show how details relate to a greater picture and show how several images are connected. The best feature of Prezi,however,is that you can collaborate with say teammates on a presentation in real time.

2. Apple KeynoteThis web presentation tool is Apple's version of a presentation tool that is part of the iWork productive suite. It has significantly improved over the years,becoming popular with users across the world. This popularity increased,even more,when it recently introduced the cloud version that can give you access to the tool,as long as you have an apple device you could now work with it on any other devices. It offers excellent and clear templates with details like smart guide and a simple interface.This web based presentation tool can also open PowerPoint files,letting you upload charts,images and graphs making it a better alternative to windows PowerPoint. Another advantage of the Apple Keynote is that it saves all your files on iCloud,making them available to you from anywhere on Apple devices.The one limitation Keynote has is that it has a long learning process before grasping how to use its tools effectively.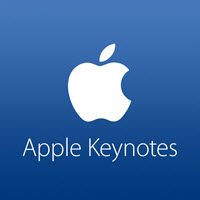 3. Google SlidesGoogle Slides embraces the PowerPoint form of presentation,if you are like most people and have a Google account,then you already have access to your Google Slides. The best feature of Google slide is the online collaboration. It gives you the ability to share and simultaneously edit documents in Google Drive. This online web presentation tool is built around collaborators and out performs the rest of the best web presentation tools which have over time baked in collaboration features.Google Slide also has flexible editing functions,adequate for regular,consistent unsophisticated use. It has a professional look along with some interesting and unique transitions,images presentation tools among other features. Lastly,it opens,converts and saves PowerPoint files.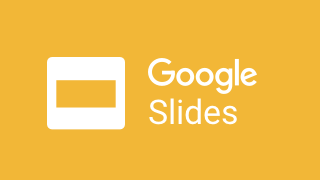 How to Conduct Web Presentation with Your Remote Team?
In the part above,we have recommended you the four best web based presentation tools. Then,how to conduct web presentation,if all your teammates are far away from you? ezTalks Cloud Meeting is one of the most reliable video conferencing software around the world,which allows you to conduct web presentations online easily. The free plan gives you the chance to host up to 100 participants per meeting and all this is for free. ezTalks Cloud Meeting also makes it possible for you to enjoy the web presentation recording and playback,full-screen view of the display,easy screen sharing and whiteboard sharing and co-annotation on the shared screen.
ezTalks Cloud Meeting makes the most flexible,reliable and profitable online web presentation. You are offered multi-functional features which allow you to simplify your presentation online. Let us go through a step-by-step guide on how to conduct the web presentation while hosting online meetings.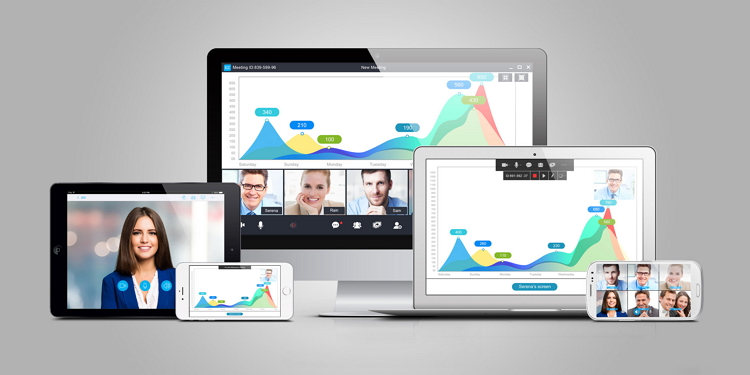 Step 1 Download and Launch ezTalk Cloud Meeting
To be able to invite participants and hold meetings,you first need to download and launch ezTalk Cloud Meeting on your computer,smart phone or tablet. Create an account if it is your first time by clicking the Sign Up button on the lower right corner of the downloaded software. In case you already have an account of Facebook or Google,you should just log in.
Step 2 Invite Participants to Join Meetings for Presentation
After logging in,click Start a Meeting button which will allow you to enter into a virtual meeting room. Make sure that the microphone and webcam are working properly,then proceed to invite the meeting attendees by sharing your room ID or sending them an invitation email. You can go ahead and begin your meeting and conduct web presentation once your attendees have accepted your invite.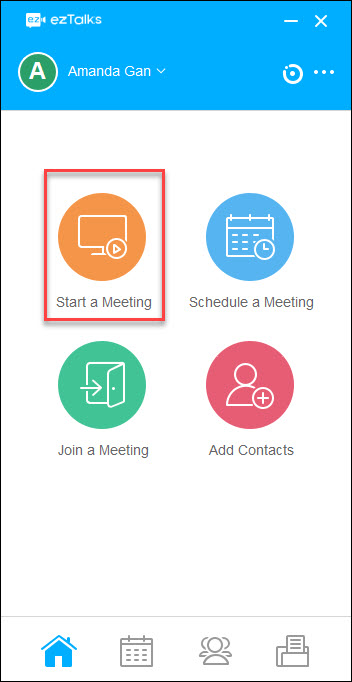 Step 3 Use the Screen Sharing Feature to Make Your Web Presentation Online
Use the screen sharing feature and click Share Desktop to share files and applications as you proceed with the meeting. This feature lets you share PowerPoint application while all the attendees can also be able to view all PowerPoint slides online in real time.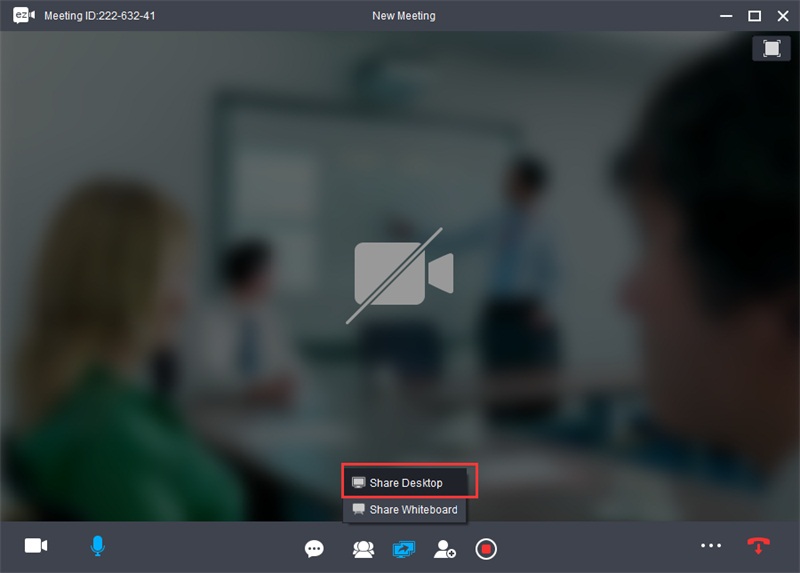 Step 4 Use Designated Button to Start,Stop or Pause the Presentation
While conducting the web presentation,you can pause and restart the screen sharing to allow for discussion and annotations if any before resuming. By clicking on the stop button,you automatically exit the screen sharing feature after ending the presentation. Any given command is available by the use of any of these buttons,available on screen.
Conclusion
All these web based presentation tools are available online for free,while some of them even offer upgraded versions of these features. Registration is easy and gives one an avenue to conduct business presentation online with ease.